Pablo Marino
Benefits of Choosing Plastic Surgeon in Bogota Colombia by Pablo Marino, List of Treatments at Pablo Marino in Bogota Colombia, Cost of Plastic Surgeon in Bogota Colombia by Pablo Marino¸ Plastic Surgeon in Bogota Colombia by Pablo Marino, Start Your Consultation with No.1 Plastic Surgeon in Bogota Colombia
Bogota, Bogota, Colombia

Specialty:

Cosmetic/Plastic Surgery

Focus Area:

Top Plastic Surgeon in Bogota, Colombia
Pablo Marino Profile Overview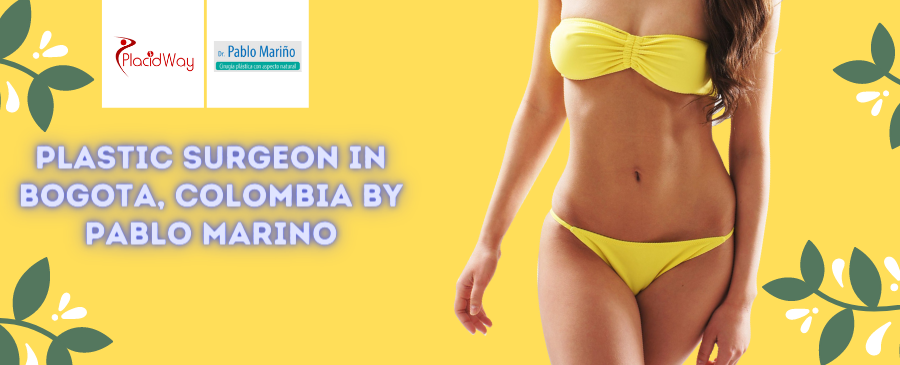 Top Plastic Surgeon in Bogota, Colombia
About Pablo Marino in Bogota, Colombia
Pablo Marino is the best Plastic Surgeon in Bogota, Colombia. Book online now Liposculpture, Rhinoplasty, and Eyelid Surgery at Pablo Marino. It is time for you to enhance your good appearance with Facial Surgery and Body Surgery in top clinic in Bogota, Colombia. Dr. Pablo Mariño Torres, studied in Rio de Janeiro and is a specialist in Plastic Surgery and Facial and Reconstructive Aesthetics, member of the Colombian Society of Plastic Surgery, in 2002 he was the second classified in the International Public Contest of Medical Specializations for Foreigners of the Itamarati Cultural Agreement (Brazil).
Table of Content
• Cost • Procedures • Advantages
• Doctors • How to Book
Here are several benefits that you can find through selecting Plastic Surgery Clinic in Bogota, Colombia by Pablo Marino:
Qualified and Certified Surgeon

Complete selections of Plastic Surgery Procedures

Safe surgery and long lasting result

Using the latest technology

Several years of experience surgeries for local and abroad patients

Enhance your appearance and confidence
Check below for list of procedures done by Plastic Surgeon in Bogota, Colombia by Pablo Marino:
Popular plastic surgery related with facial appearance. Rejuvenation and imperfections. From eyelid surgery, rhinoplasty, to reconstructive surgeries and facial rejuvenation treatments.
Body Surgery
Popular plastic surgery related with body. Surgical techniques in mammoplasty, liposculpture, gluteoplasty and other aesthetic and reconstructive surgeries.
Mammoplasty

Liposculpture

Gluteoplasty

Etc.
Before and After Image Plastic Surgery in Bogota, Colombia by Pablo Marino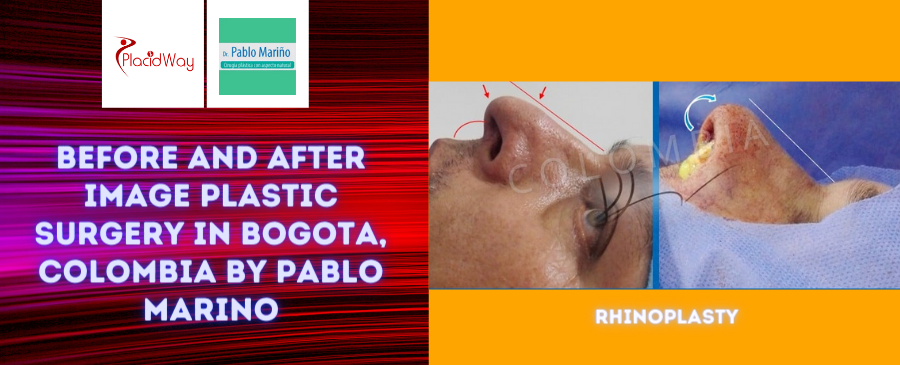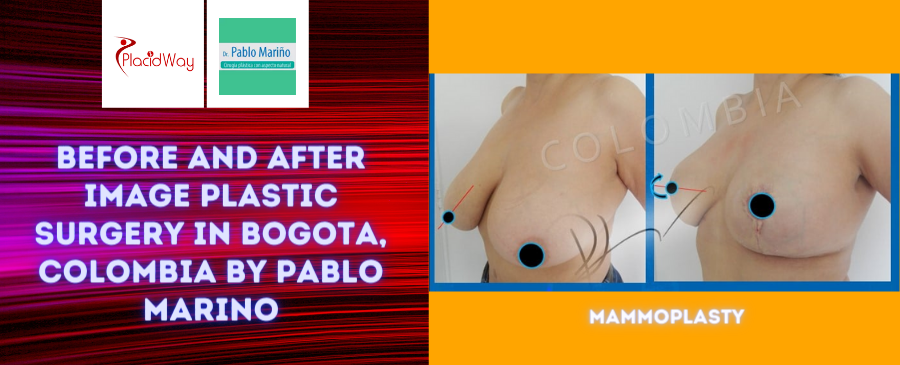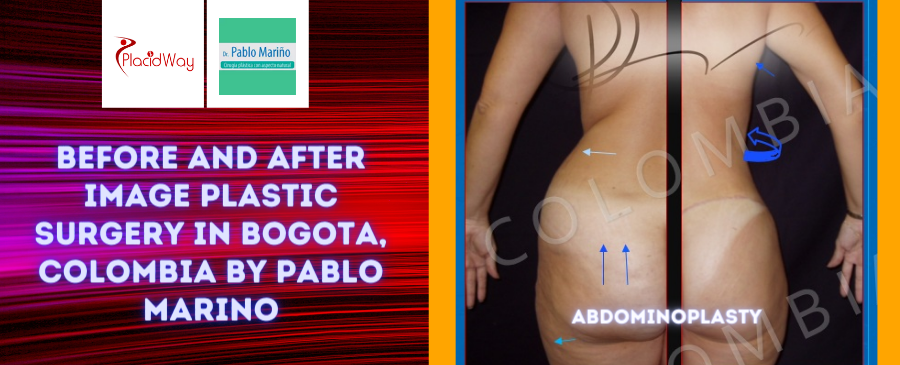 Plastic Surgeon in Bogota, Colombia by Pablo Marino is ready to help you improve your current appearance, so you can look younger and more attractive. Please tell Plastic Surgeon what you want, and you will get the best advice for the procedure that suits your needs. For information about the Cost of Plastic Surgery in Bogota, Colombia by Pablo Marino, please click the link below:

Check below for information about Plastic Surgeon in Bogota, Colombia by Pablo Marino:
Doctor Name: Dr. Pablo Mariño Torres
Education and Experience:
Specialist in Plastic Surgery and Facial and Reconstructive Aesthetics

Member of the Colombian Society of Plastic Surgery

Second classified in the International Public Contest of Medical Specializations for Foreigners of the Itamarati Cultural Agreement (Brazil)
Other Specialists:
Ivo Pitanguy

Vicente Do Carmo Teixeira

Ronaldo Pontes

Heriberto Arias

Hugo Rodríguez
Certifications:
Phisician. Savanna University. 2000

Plastic Surgery. Núcleo Estadual do Rio de Janeiro. 2007
Plastic Surgeon in Bogota, Colombia by Pablo Marino and a professional team are ready to welcome you, and give you the best improvement through Facial and Body surgery. Make sure that you choose the right surgeon and are certified so that you can get the perfect results that you dream of. For information on Plastic Surgery Packages, or if you would like to get in touch with Plastic Surgeon in Bogota, Colombia by Pablo Marino, click the button below:

---
---
Reviews
Yis K

"I want to."

Pablo Marino

Oct 28 2021

Gladys C G B

"Gracias."

Pablo Marino

Feb 14 2022

Maria E H C

"How much does laser surgery cost for eye bags?"

Pablo Marino

Feb 15 2022
---
Cosmetic/Plastic-Surgery Related Packages
Cosmetic/Plastic-Surgery Related Experiences