Dental Smile Studio
Top Dental Clinic in Tijuana, Mexico for Dental Implants
Torre Platino, Blvd Gral Rodolfo Sánchez Taboada 10488, Zona Urbana Rio Tijuana, 22010 Tijuana, B.C., México Tijuana , Tijuana, Mexico

Focus Area:

Dental Smile Studio | Tijuana | Mexico | Dental Implants | Smile Makeover | Dental Veneers | Teeth Whitening
Dental Smile Studio Profile Overview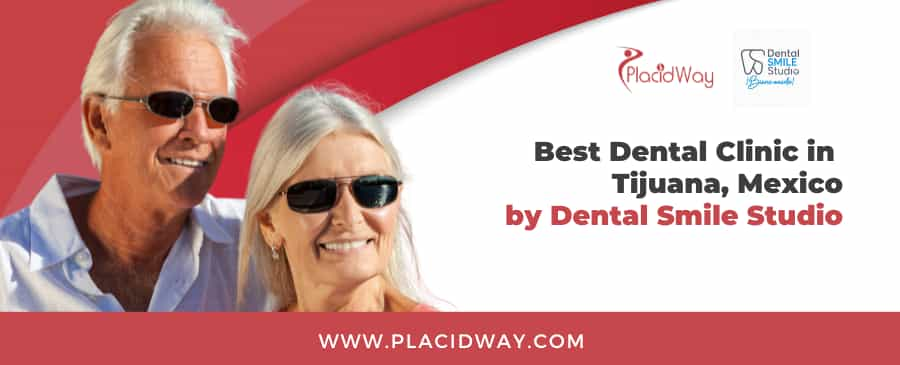 About Dental Smile Studio
Dental Smile Studio is renewed dental clinic located in Tijuana, Mexico. The clinic provides high-quality, safe, and effective dental treatment to local and foreign patients. It operates with advanced technology and modern equipment that is on par with the USA clinics.
Experienced dentists and medical team are dedicated to their patients' dental health goals and needs. They speak English well and provide safe dental work at affordable costs. Whether you need dental implants, veneers, teeth whitening or general dentistry, you can find them in this clinic. There are a variety of services for patients to choose from.
In addition, Dental Smile Studio offers a comfortable and relaxing environment to make sure its patients feel at ease. You can rest assured that the clinic takes into account your safety and comfort during treatment.
The clinic strives to make dental care accessible, convenient and affordable to both local and international patients. Whether you are looking for cosmetic dentistry, orthodontic care or general dentistry, you can find it at Dental Smile Studio. The clinic is committed to providing the highest quality of care in a comfortable and relaxed environment.
Clinic Name: Dental Smile Studio
Procedure: Dental Implants, Dental Veneers, Smile Makeover
Location: Tijuana, Mexico
Advantages of Choosing Dental Care in Tijuana at Dental Smile Studio
There are numerous benefits you gain by choosing dental work at Dental Smile Studio, such as:
Minimum to zero waiting time

High-quality dental treatment

Compassionate medical team

Comfortable rooms and modern facilities

Communication in English

Cost savings up to 80%
Treatments and Procedures Offered by Dental Smile Studio in Tijuana, Mexico
Here are several dental procedures available in Tijuana, Mexico at Dental Smile Studio:
Dental Implants are artificial tooth replacements that seem, feel, and function like natural teeth. They may be used to replace single, multiple, or entire tooth structures in the upper or lower jaw. While generally categorized as part of cosmetic dentistry, they are known as prosthetic or artificial replacement dentistry.
Dental veneers fit like a shell over existing teeth to fill in gaps, protect tooth enamel worn down by age, and straighten uneven tooth alignment and chipped teeth. Dental veneers come in various materials that may help patient achieve a beautiful smile.
Smile Makeover aims to improve a smile with teeth whitening, dental veneers, white fillings, Lumineers, crowns, or bridges. A smile makeover restores chipped, cracked, or discolored teeth returns the muscles that control your jaw movement to their natural position, and restores your bite.
Teeth whitening promotes white teeth and bright smiles. Whether you have yellow teeth from coffee, tea, or smoking, teeth whitening procedures provide beneficial and optimal consumer results.
Maxillofacial surgery is a dentistry specialization focusing on surgical procedures involving the jaw, the mouth, and the neck. Often, dentists or orthodontists refer patients to a maxillofacial surgeon for issues they traditional orthodontics or basic dental procedures cannot correct.
Dental crowns are tooth caps designed to protect and restore full use of teeth damaged by decay and neglected oral care. Teeth crowns can be fitted and created to identically match existing teeth for a more realistic and self-confident smile. Usually made of porcelain or acrylic, they can be fused to metal, slipped, and glued over broken or damaged teeth.
Cost of Dental Work in Tijuana, Mexico by Dental Smile Studio
As a patient, we understand that you need transparent and up-to-date information for Dental treatment prices. We provide information on the dental work cost in Tijuana at Dental Smile Studio, so you can get the accurate price for your desired procedure. For more information, please contact us by clicking the button below:

Certified Dentists in Tijuana, Mexico
The best dentists in Tijuana at Dental Smile Studio are certified to perform high-quality dental procedures for their patients. They use top-notch technology and equipment to help you achieve the desired smile goals. Here are some dentists available at Dental Smile Studio:
Dra. Vanessa Fernandez.

Dr. Javier Dominguez.

Dra. Amairani Lopez

Dra. Carla Ramirez.

Dra. estefanya Medina.

Dr. Guillermo M
Tijuana dentists have the qualifications and knowledge to implement advanced treatment plans at competitive prices. Your satisfaction and beautiful smile are their priority. Therefore, you can trust that dentists at Dental Smile Studio will provide you with world-class care and compassion.
Want to meet your dentist in Tijuana? Contact our team to know more.
If you choose Dental Smile Studio for your dental implants, veneers, crowns, or other dental work in Tijuana, you will receive first-class services at a price you can afford. Book your consultation with a qualified dentist in Tijuana today!
---
---