Renovación de Vida
Drug Addiction Treatment Center in Tijuana, Mexico
Calle Emiliano Zapata # 2721 Colonia Ejido Chilpancingo Tijuana Baja California , Tijuana, Mexico

Specialty:

Addiction Treatment, Detox

Focus Area:

Renovación de Vida | Drug Addiction Treatment Center | Tijuana, Mexico | Drug Rehab Clinic | Drug Addiction Rehabilitation
Renovación de Vida Profile Overview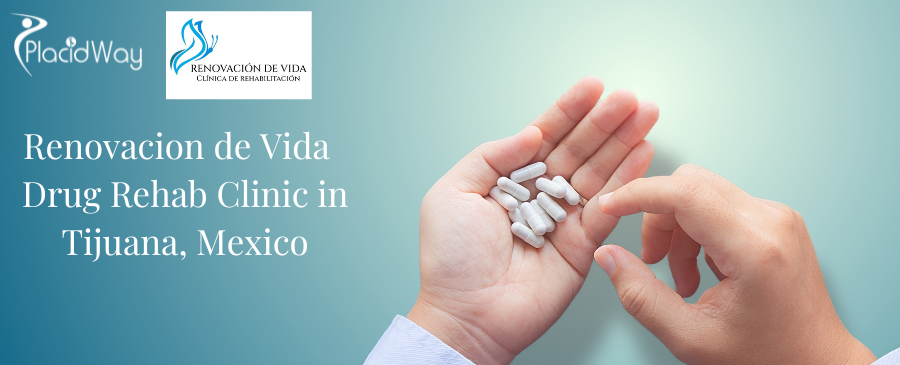 Renovación de Vida is a comprehensive drug and alcohol detox and early drug rehab program in Tijuana, Baja California, Mexico. While Renovación de Vida provides privacy and retreat, our goal is to make detoxification as comfortable as possible in a safe, monitored setting. We understand not only the exhaustion and frustration that those battling addiction experience, but also struggling's family and friends experience.
Renovación de Vida team aims to treat immediate symptoms of withdrawal discomfort in order to best treat and encourage lifestyle changes. Men and women who are addicted to alcohol or drugs can get the help they need to quit drinking and using drugs. Our clients are shown how uplifting and joyful life can be when they rediscover life in recovery while learning to abstain from substance use.
Renovación de Vida serves as a medical detoxification clinic and early drug rehab. Our specialists provide a comfortable detoxification process in a safe and cozy environment.
Advantages of Renovación de Vida in Tijuana, Mexico
Effective process of renewal and transformation.

Highly trained and professional physicians.

International Organization for Standardization (ISO).

Convinient location for American and Canadian patients, south of the US-Mexico border, in Tijuana.

Personalized and focused care to all patient needs.

A tailored medical treatment plan and regular monitoring
Cost of Drug Rehab in Tijuana, Mexico
The cost of drug rehab in Tijuana, Mexico can vary depending on the type and length of treatment you receive. Generally speaking, most drug rehabilitation programs in the area range from $1,500 to $3,000 per month. This fee is inclusive of room accommodations, meals, medical care, counseling services, and recreational activities for the duration of the program.
Some programs may also charge additional fees for certain services, such as medication and lab work. Click contact us button below for more information about the price:

FAQ about Drug Addiction Treatment in Tijuana, Mexico
Q: How long does the addiction treatment usually take?
A: The length of treatment depends on the severity of an individual's addiction, but at minimum most patients should plan to stay for 30 days. For some people, a longer period of treatment may be recommended in order to ensure successful recovery.
Q: Who monitors the progress of treatment?
A: The experienced medical staff at our facility monitor patient progress throughout the course of their stay. This includes daily assessments, as well as frequent communication with family and other support networks.
Q: What kind of aftercare options are available?
A: We provide a comprehensive aftercare program that includes access to counseling, therapy, and support groups. Our team will also help to develop an individualized relapse prevention plan that is tailored to each patient's unique needs.
Q: When can I expect to see results?
A: Results will vary depending on each patient's individual situation and progress. However, our team is dedicated to providing the best possible care and support to ensure that recovery is successful.
Find Hope with Drug Addiction & Detox Treatment in Tijuana, Mexico Today!
We believe that an opportunity is simply believing in yourself and knowing how to capitalize on it. Take advantage of this opportunity to start a new life and believe in yourself. Reach out to our Customer Care team when you're ready to book a consultation with professionals at Renovación de Vida center for best additiction treatment in Tijuana, Mexico.

---
Renovación de Vida, Tijuana, Mexico Profile Details
Our drug addiction center team implements the most cutting-edge therapeutic processes and activities based on their extensive experiences of helping numerous local and international patinets with drug rehabilitation. It is not sufficient to simply "stop using." That is only the beginning. The recovering individual must address the past and underlying issues that can overwhelm them and complicate their ongoing recovery.
Our all-inclusive drug rehabilitation program combines recovery education, psychotherapy, and medical case management with holistic services like yoga and meditation. At Renovación de Vida, we introduce our clients to the complete detox program so that they can lay a solid foundation for long-term recovery and rediscover a life of health and peace.
Because drugs and alcohol are commonly used as stress relievers, consistent support and a gradual progression into treatment are critical. As your physical condition improves, you may find that meditation, healthy food, massage, and walks help you relax and reduce anxiety. Finally, you will be introduced to more vigorous activities and individualized psychological treatment.

---
Renovación de Vida Treatments Offered
Renovaion De Vida offers a wide range of detox and drug addiciton treatments to help patients with holistic, traditional, and individual approach.
Alcohol Addiction

Anorexia

Bulimia

Depression Treatment

Drug Addiction

Heroin Addiction

Methadone Addiction

Psycho-Spiritual Treatment

PTSD Treatment

---
Renovación de Vida Certificates, Accreditations, Qualifications
An addiction medicine physicians at Renovación de Vida center in Tijuana are trained and certified to provide comprehensive care to drug addicts. Below are the names of best 5 drug rehab doctors: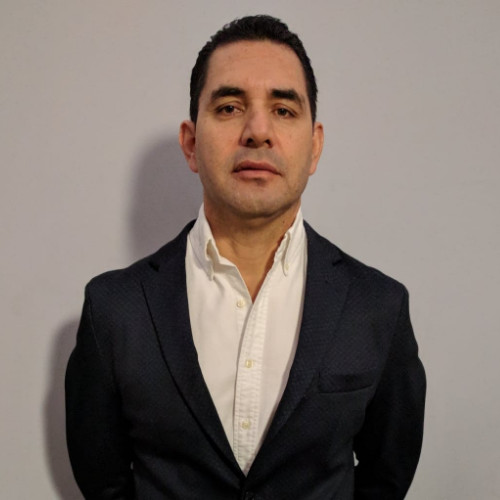 Doctor Name:

Doctor Manuel Mendez Hernández
Experiences and Educations:
Behavior Therapist - Casic Clinic Addiction Treatment, 2015

Humanitas University - Degree, Psychoanalysis and Thanatology, 2017 – 2019
Other Drug Addiction Specialists:
Doctor Hugo Húmero Ricaldi Guillen

Doctor Alfonso Arcos Fonseca

Consejera Cecylia Sanchez Muratalla

Consejera Maria del Carmen Hernandez Ledesma

---
Renovación de Vida Awards & Recognitions
---
Tijuana, Mexico Destination Overview
Tijuana is the ideal location for patients from the USA to rediscover the pleasure of feeling alive and vigilant. Healing extends beyond the physical self as clients become active participants in their lives. There are numerous activities and adventures to try in Baja California, including:
San Felipe

Puertocitos Hot Springs

Bahia Los Angeles

San Ignacio

Whale Petting

Loreto

Balandra Beach
It will be time to revive your passion for life after the initial phase of detoxification and introduction to psychological treatment. Favorite hobbies and activities often fall by the wayside during active drug and alcohol abuse. This can be especially difficult for people who once identified as sports or hiking enthusiasts and now find themselves without that part of their identity.
You will gain confidence in achieving goals and developing a sense of identity as you realize and rediscover what makes life enjoyable. Whether your goal is to get in the water with a clear mind and body or to hike to the top of a hill, your body, spirit, and sense of self will shine through the darkness you've overcome to get here.

---
---
Reviews
Tavo F C

Una excelente escuela de vida!

Renovación de Vida

Nov 16 2022

Fabian G

A pleasure to be part of this institution.... Until you and God allow me... Until then imma stop trying to help!

Renovación de Vida

Dec 14 2022

Vicente H

Me encanta las conferencias!

Renovación de Vida

Jan 03 2023
---
Addiction-Treatment Related Packages
Addiction-Treatment Related Experiences