MatrixCell
Best Regenerative Medicine Clinic in Bogota Colombia by MatrixCell
Cl. 119 #7-14 consultorio 621, Bogota, Colombia, Bogota, Colombia

Specialty:

Stem Cell Therapy

Focus Area:

MatrixCell | Bogota | Colombia | Stem Cell Therapy | Alzheimer | Rheumatoid Arthritis | Diabetes | ALS | COPD | Multiple Sclerosis | Lupus | Osteoarthritis | Parkinson | Thyroid
MatrixCell Profile Overview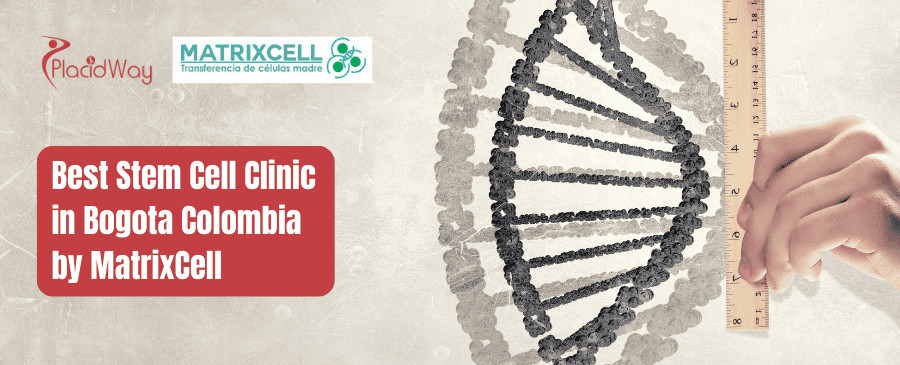 MatrixCell stands as a pioneering force in Bogota's healthcare sector, distinguished by our relentless pursuit of innovative stem cell therapies and their potent biological derivatives. Our unwavering commitment to improving the quality of life for our patients has led to remarkable advancements in the field of regenerative medicine. Our accomplished interdisciplinary team, comprising experts in stem cell therapy, has carried out over 100 successful procedures since 2019, a testament to our dedication to excellence in the realm of healthcare. We continually strive to push the boundaries of what is possible, leveraging the transformative potential of stem cells to bring about positive changes in the lives of our patients.
At MatrixCell, we take pride in introducing our esteemed team of stem cell specialists in Bogota, Colombia. Led by Dr. Jaime Moreno and Dr. Andrea Porras, both renowned specialists in regenerative medicine, our dedicated medical professionals are at the forefront of healthcare innovation. Dr. Moreno and Dr. Porras are fluent in English, ensuring seamless communication for our international patients. With their vast experience and expertise, they approach each patient with personalized and compassionate care, striving to understand and address their unique healthcare needs. Our team's collective commitment is to assist patients in achieving their health and wellness aspirations through state-of-the-art stem cell therapies and comprehensive medical care.
Regenerative medicine represents a remarkable frontier in healthcare, offering a diverse range of groundbreaking treatments and therapies that harness the incredible potential of biological materials such as stem cells. These therapies are tailored to alleviate, improve, or treat various diseases with the ultimate goal of restoring both function and anatomical structure. Among the conditions we address are Alzheimer's, Rheumatoid Arthritis, Diabetes, ALS, COPD, Multiple Sclerosis, Lupus, Osteoarthritis, Parkinson's, and Thyroid Disorders. At MatrixCell, we champion these innovative medical advancements, always striving to stay at the forefront of the field and bring hope to patients seeking transformative solutions.
Tailored Regenerative Treatments
MatrixCell is committed to providing regenerative treatments that are custom-tailored to meet the unique needs of each patient. We recognize that every individual's healthcare journey is distinctive, and our therapies are designed to offer personalized solutions. Whether you're seeking relief from a specific medical condition or aiming to optimize your overall well-being, our comprehensive and individualized approach ensures that you receive the care and attention you deserve to regain and maintain your health.
FAQs (Frequently Asked Questions)
What sets MatrixCell apart as the best stem cell clinic in Bogota, Colombia?
At MatrixCell, we stand out due to our pioneering stem cell therapies, an interdisciplinary team of experts, and a commitment to excellence in regenerative medicine.
How can stem cell therapy benefit me?
Stem cell therapy can address a wide range of health conditions and injuries. It has the potential to promote healing, reduce pain, and improve overall quality of life.
Are MatrixCell's stem cell treatments safe?
Yes, our stem cell treatments are conducted with the utmost safety and adhere to rigorous medical standards. Patient safety is our top priority.
What conditions does MatrixCell specialize in treating?
MatrixCell specializes in treating various conditions such as Alzheimer's, Rheumatoid Arthritis, Diabetes, ALS, COPD, Multiple Sclerosis, Lupus, Osteoarthritis, Parkinson's, and Thyroid disorders.
How do I know if I'm a candidate for stem cell therapy?
To determine if you're a suitable candidate, we conduct thorough evaluations and consultations to assess your medical history and individual needs.
Do I need to travel to Bogota, Colombia for treatment at MatrixCell?
Yes, many patients from around the world choose MatrixCell for our expertise. We provide assistance with travel arrangements and accommodations.
Booking an appointment at MatrixCell is easy. You can initiate the process by contacting our customer representative at PlacidWay Medical Tourism. Our friendly and knowledgeable staff will guide you through the appointment scheduling process, answer any questions you may have, and assist with the necessary arrangements, ensuring a smooth and convenient experience for regenerative medicine in Bogota, Colombia. Click contact us button below to initiate your consultation:

---
MatrixCell, Bogota, Colombia Profile Details
Our Commitment to Excellence
By the year 2025, our vision for MatrixCell is clear: we aim to be recognized as an institution singularly dedicated to patient safety and care, standing tall as a healthcare entity that sets the gold standard for quality, innovation, and progress. Our mission revolves around the preservation and enhancement of life and health, a mission we pursue through the delivery of exceptional services, personalized to the individual, by a compassionate and highly qualified team. Our commitment extends to the continuous review and enhancement of our scientific knowledge, technological capabilities, and infrastructure, all while maintaining the utmost economic efficiency in managing our resources.
MatrixCell's Holistic Approach
At MatrixCell, we embrace a holistic approach to healthcare, focusing not only on the treatment of specific ailments but also on the individual's overall well-being and quality of life. Our core belief is that stem cell transfer holds the key to transforming and enhancing the lives of our patients. We are a leading company in the healthcare sector, and our mission centers around the innovative use of stem cells and their powerful biological derivatives to achieve this profound transformation.
Research and Development Initiatives
In addition to our commitment to patient care, MatrixCell actively engages in rigorous research and development initiatives. These efforts drive us to remain at the forefront of regenerative medicine, continuously exploring new frontiers and pushing the boundaries of what stem cell therapies can achieve. Our dedication to advancing medical knowledge and technology is not only for the benefit of our patients but also for the broader field of healthcare, where we aim to make lasting and transformative contributions through ongoing innovation and discovery.

---
MatrixCell Treatments Offered
Empowering Health with Advanced Therapies: Explore Our Comprehensive Stem Cell Treatments
MatrixCell is dedicated to offering a comprehensive array of stem cell treatments tailored to meet the diverse needs of our patients. Each treatment is meticulously designed to harness the remarkable potential of stem cells, promoting healing, reducing pain, and restoring function. Our commitment to excellence in regenerative medicine ensures that you have access to the most cutting-edge therapies and a personalized treatment plan to embark on your journey toward improved health and vitality. Discover the transformative power of stem cell treatments at MatrixCell, where we are dedicated to your well-being and quality of life. Here's a list of comprehensive stem cell treatments available at MatrixCell:
Each of these treatments at MatrixCell is designed to address specific medical conditions, offering patients a personalized and effective approach to regaining their health and well-being.

---
MatrixCell Certificates, Accreditations, Qualifications
Pioneers of Regenerative Excellence: Our Esteemed Doctors in Bogota, Colombia
MatrixCell is proud to introduce our distinguished team of regenerative medicine specialists in Bogota, Colombia. Our renowned doctors, with their wealth of experience and expertise, are dedicated to transforming and improving the quality of life for our patients. Dr. Jaime Moreno and Dr. Andrea Porras, leaders in the field, spearhead our regenerative efforts. Fluent in English, they ensure seamless communication for our international patients. With a focus on personalized and compassionate care, our doctors work tirelessly to understand and address the unique healthcare needs of each patient, offering state-of-the-art regenerative therapies and comprehensive medical support. Together, they lead MatrixCell in pioneering regenerative excellence and delivering transformative solutions to those seeking advanced healthcare in Colombia and beyond.
Regenerative Medicine Doctor in Bogota, Colombia

Dr. Jaime Moreno

Dr. Jaime Moreno: Stem Cell Doctor at MatrixCell in Bogota, Colombia

Over 100 successful stem cell procedures performed since 2019

Fluent in English for international patient communication

Specializing in regenerative medicine and personalized, compassionate care

Addressing various conditions including Alzheimer's, Rheumatoid Arthritis, Diabetes, ALS, COPD, Multiple Sclerosis, Lupus, Osteoarthritis, Parkinson's, and Thyroid Disorders

---
MatrixCell Testimonials
Stem Cell Therapy in Bogota, Colombia Real Patient Testimonial
Fernando Ramos experienced a life-changing transformation following his stem cell therapy in Bogota, Colombia, courtesy of MatrixCell. His testimonial reflects his immense gratitude and the remarkable impact of the treatment on his health. Fernando's journey is a testament to the expertise and dedication of MatrixCell's medical team, showcasing their commitment to offering cutting-edge stem cell therapy. Similarly, Hilda Martinez's testimonial echoes the profound difference made in her life through this innovative treatment. These inspiring stories highlight the effectiveness of MatrixCell's stem cell therapy in improving the lives of individuals like Fernando and Hilda, offering hope and a new lease on life for those seeking advanced medical solutions in Bogota, Colombia.
Fernando Ramos Testimonial after Stem Cell Therapy in Bogota, Colombia by MatrixCell
Hilda Martinez Testimonial after Stem Cell Therapy in Bogota, Colombia by MatrixCell

---
MatrixCell Awards & Recognitions
---
Bogota, Colombia Destination Overview
Unlocking Health and Adventure: Medical Tourism in Bogota, Colombia for Stem Cell Therapy
Bogota, the vibrant capital of Colombia, is not only a burgeoning hub for regenerative medicine but also a treasure trove of cultural and natural wonders that beckon travelers from around the world. Medical tourism in Bogota offers a unique opportunity to combine cutting-edge stem cell therapy with exploration of this enchanting city and its surroundings. Here, we'll delve into the top tourist attractions and how to get there, making your journey to health and adventure seamless.
Top Tourist Attractions in Bogota
Monserrate: This iconic mountain, accessible by cable car or a scenic hike, provides panoramic views of the city. It's also home to a charming church, making it a popular pilgrimage site.
La Candelaria: Bogota's historic center is a visual delight, with its colorful colonial architecture, museums, and vibrant street art.
Gold Museum: Delve into Colombia's rich pre-Hispanic history at this museum, home to an extensive collection of gold artifacts.
Usaquen: This quaint neighborhood boasts a bustling Sunday market, excellent restaurants, and a charming village atmosphere.
Getting to Bogota
By Plane: El Dorado International Airport is the primary gateway, serving both domestic and international flights. It's well-connected to major cities worldwide, making Bogota easily accessible for medical tourists.
Exploring Bogota and Beyond
Local Transportation: Bogota's public transportation system includes buses and TransMilenio, a rapid bus transit system, making it convenient to navigate the city. Taxis and rideshare services like Uber are also readily available.
Day Trips: Plan day trips to nearby attractions, such as the Salt Cathedral of Zipaquirá, a stunning underground cathedral, or the lush landscapes of the Andean region.
Car Rentals: If you prefer flexibility in your travel, car rentals are available at the airport and throughout the city. Bogota's road network is well-maintained, facilitating exploration of surrounding areas.
Bogota, Colombia, is a prime destination for medical tourism, offering advanced stem cell therapy alongside a wealth of cultural and natural wonders. Whether you're marveling at the Gold Museum, strolling through La Candelaria, or embarking on an Andean adventure, Bogota's diverse attractions make your medical journey an enriching experience. With convenient air travel connections and multiple transportation options, accessing both the healthcare expertise and the beauty of Bogota and its surroundings has never been easier.

---
---
Popular Medical Centers
Regencord Terapia Celular in Bogota, Colombia offers advanced regenerative medicine treatments backed by years of experience and scientific evidence.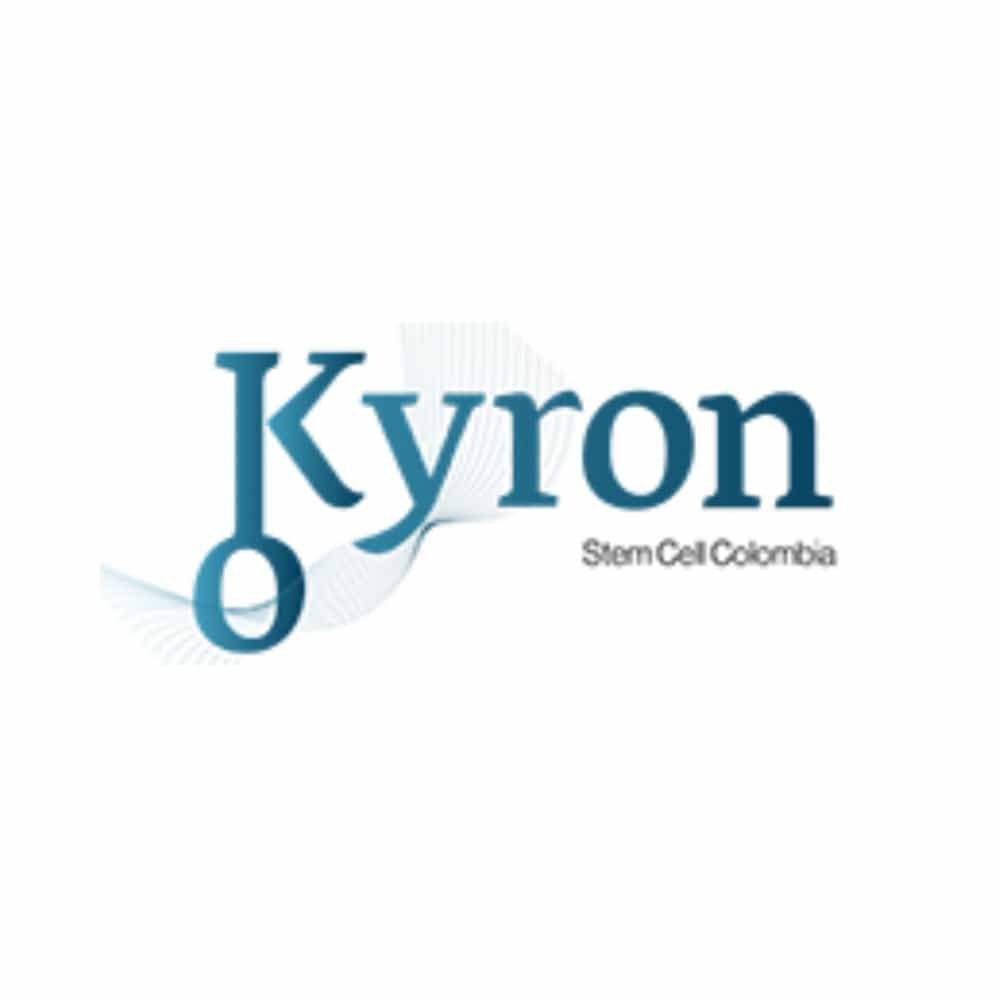 Discover the transformative power of stem cell therapy at Kyron in Cali, Colombia. Our cutting-edge treatments offer hope and healing for various conditions.
Stem Cell Treatment for Multiple Sclerosis from $8500
Cartilage Regeneration Stem Cell Therapy from $8500
Stem Cell Treatment for Chronic Fatigue Syndrome from $8500
Stem Cell Treatment for Eye Diseases from $8500
Stem Cell Treatment for Erectile Dysfunction from $8500
Stem Cell Treatment for Parkinsons Disease from $8500