Advancells Stem Cell Therapy
 Stem Cell Therapy, Stem Cells, Regenerative Medicine, Live Cells, Noida, India

A-103, Sector- 5, Noida, Noida, Uttar Pradesh, Noida, India

Specialty:

Chronic Diseases, Infertility/IVF, Neurology, Spine Care/Surgery, Stem Cell Therapy, Urology

Focus Area:

Stem Cell Therapy | Stem Cells | Regenerative Medicine | Live Cells | Noida, India
Advancells Stem Cell Therapy Profile Overview
​​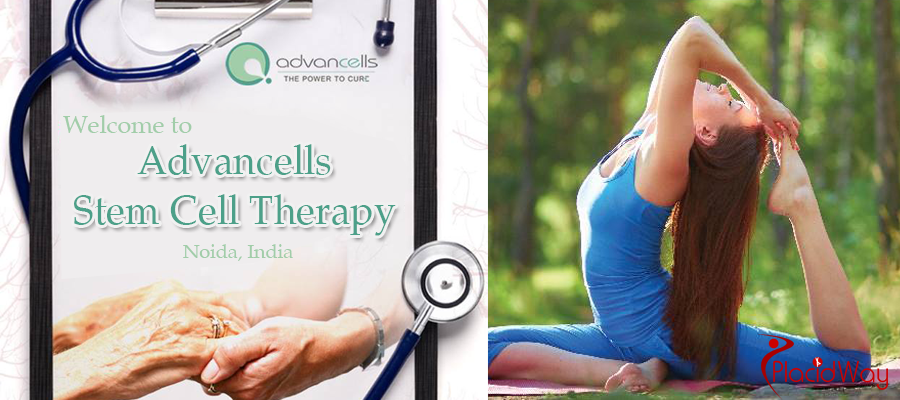 Welcome to Advancells Stem Cell Therapy
Focused on therapeutic applications of the Stem Cell technology, the Advancells medical center is at the forefront of stem cell research. Operating in Noida, in the Uttar Pradesh, in India, Advancells are intrigued by the almost limitless potential of the regenerative medicine in the form of stem cells and they believe that it is a way to finding the elixir of life. Our body has been equipped with the right materials to repair itself, those materials just need a "push" in the right direction.
Being aware that regenerative medicine is not a one-size-fits-all solution, practitioners at Advancells offer personalized treatments to their patients. They guarantee transparency and involve the patient in every part of the protocol, while testing each cell that is produced, before re-injecting it into the body.
Treatments and procedures
Through the use of stem cells, Advancells believe they can treat a lot of diseases and disorders, as well as incorporate them into the anti-aging treatments, such as:
ALS
Alzheimer
Cardiovascular Diseases
Parkinson's
Diabetes
MS
Stroke
Spinal Cord Injuries
Kidney Disorder
Muscular Dystrophy
Anti-aging treatments
And many more…
For more information about the treatments and procedures offered by Advancells Stem Cell Therapy, please contact us!

---
---
Reviews
nosheen r

best response from INDIAN centres

Oct 08 2018
---
Chronic-Diseases Related Packages