Sante Oncology Center
Cancer, Oncology, Chemotherapy, Radiology, Nuclear Medicine, Laboratory Services, Genetics, MRI, Diagnostic Services, Bladder Cancer, Lung Cancer, Breast Cancer, Melanoma Colon and Rectal Cancer, Lymphoma, Endometrial Cancer, Pancreatic Cancer, Kidney, Immunotherapy, Renal Cell Cancer, Prostate Cancer, Leukemia, Thyroid Cancer, Radiotherapy, Istanbul, Turkey

Tophanelioglu Caddesi, Zuhtupasa Konagi No:11 34662, Altunizade, Turkey

Specialty:

Cancer Treatment, Gynecology Treatment, Organ Transplant, Urology

Focus Area:

Sante Oncology Center | Oncology | Cancer Treatments | Immunotherapy | Radiotherapy | Brachytheapy | Lung Cancer | Breast Cancer | Melanoma | Colon & Rectal Cancer | Lymphoma | Endometrial Cancer | Pancreatic Cancer | Kidney Cancer | Prostate Cancer | Leukemia | Thyroid Cancer | Istanbul, Turkey
Sante Oncology Center Profile Overview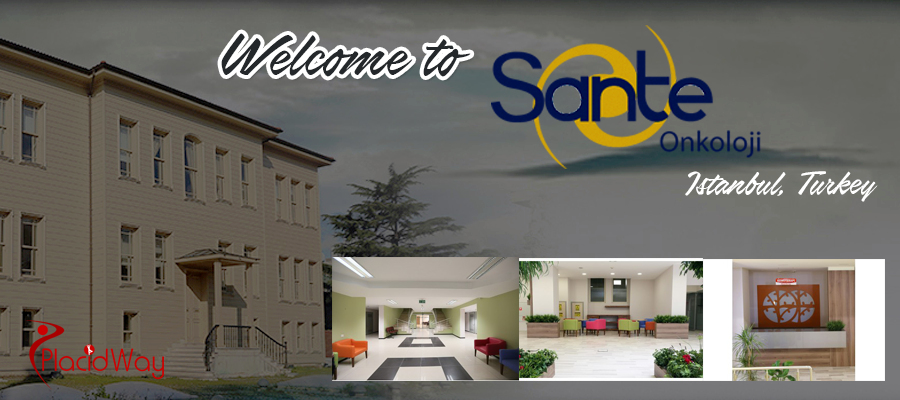 Welcome to Sante Oncology Center, Istanbul, Turkey
Located in Istanbul, Turkey, Sante Oncology Center has a team of internationally renowned oncological specialists with an experience of over 30 years. The medical center performs advanced treatment protocols and features cutting-edge medical equipment. Based on the principle of 'maximum benefit, minimum damage', the treatment techniques and technological developments are closely monitored, while the clinic's devices are regularly renewed. The medical center performs all types of cancer treatments, focusing closely on brain, breast, prostate, gynecology, head and neck tumours. All the protocols are similar to those used in Europe and America and sometimes even more developed. The clinic's doctors, psychologists, dieticians, and radiotherapy technicians cooperate with the patients and their relatives at all stages, from the starting point of the treatment to the physical and mental comfort of the patients.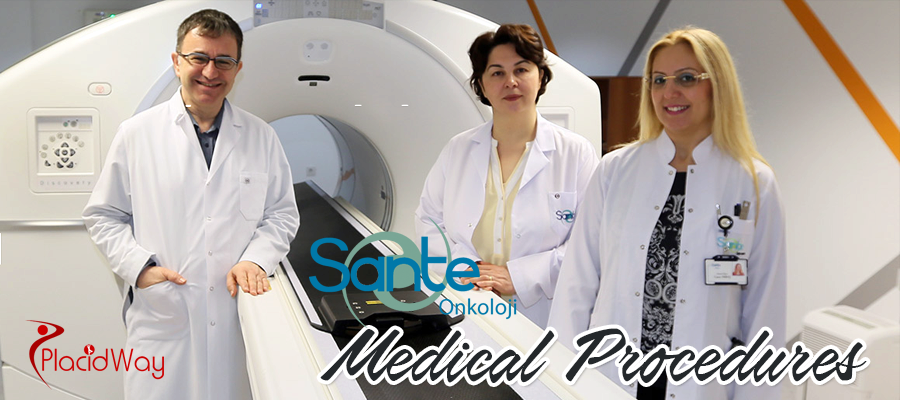 Treatments and Procedures
Sante Oncology Center offers a wide range of oncological treatments and procedures, including:
Brain cancer treatment
Breast cancer treatment
Prostate cancer treatment
Gynecologic cancers treatment
Head and Neck cancer treatment
If you want to find out more about Sante Oncology Center, please get in touch with us!

---
---
Cancer-Treatment Related Packages