Dental Del Rio
Dental Del Rio, Los Algodones, Mexico, Dental Implants, Teeth Whitening, Dentures, Dentistry, Dental Care Mexico, Dentistry Mexico, Dentistry Los Algodones, Dental Del Rio Los Algodones

Callejón Alamo #159, Los Algodones, Los Algodones, Mexico

Focus Area:

Dental Del Rio | Los Algodones | Mexico | Dentistry
Dental Del Rio Profile Overview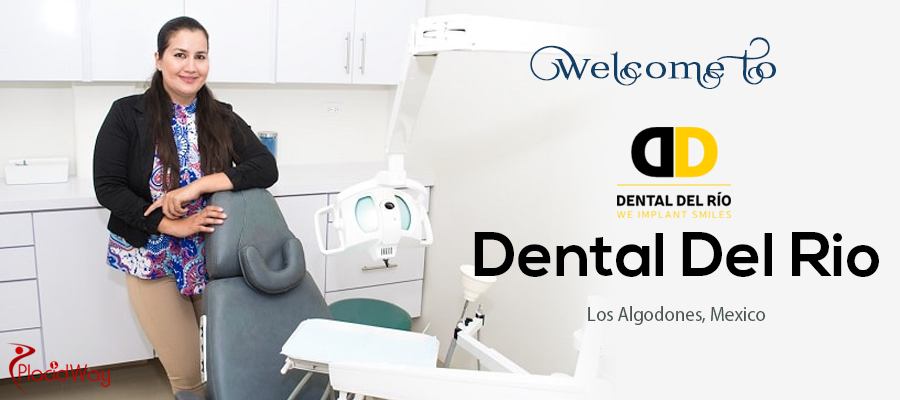 Welcome to Dental Del Rio
Settled in Los Algodones, Mexico, our Dental Del Rio clinic is defined as a dental-service providing clinic, which offers some of the most sophisticated dental treatments on the market. This clinic has a strong reputation and credentials for being part of the business, as well as a high amount of experience in the field. Our doctors at Dental Del Rio are highly educated, practiced and skilled in the dental care area. This clinic uses the latest in state of the art technology, used to carry out painless and effective procedures.
The clinic itself is composed of professionals and trained staffers, all of which give patients the best dental service possible. Mexico counts as one of the cheapest countries for dental work of any sort, which is exactly why people from around the world have sought treatment here and found Dental Del Rio to be the perfect center for it.
Our center provides accommodation discounts and other packages to suit our patients better. The general mission of the clinic is to provide a safe and successful environment for our patients while offering the best dental care in the region and beyond.
The Dental Del Rio clinic works with the latest in dental technology, such as CAD/CAM equipment, and is prepared to share former patients' testimonials and reviews as well. All of our staff is educated, trained and attends regular seminars and workshops in the dental industry, in order to perfect their performance at the Dental Del Rio clinic.
Treatments and procedures
Aside from this, here is what else we, the Dental Del Rio clinic, offer our patients, in terms of treatments and procedures:
Dental bridges

Dental implants

Dentures

Composite filling

Root canal treatment

Teeth Whitening
For more information about the treatments and procedures offered by Dental Del Rio in Los Algodones, Mexico, please contact us!
---
---
Reviews
Xochitl

Very good service and very Professionals.

Google

Jul 16 2021

Lizette

Drove from Glendora,CA on Friday to go to Dental Del Rio on Saturday. So many other dental clinics in the town. We absolutely picked the best. Dr and staff were great. Will always drive out to Deltal Del Rio for future work on my teeth.

Google

Jun 28 2021

DENNIS

I have had extensive dental work done at Dental Del Rio and have been more that satisfied. The staff is very professional, and the office is clean and up to date. The cost of the work was a fraction of what my local dentist would have charged. I highly recommend this practice for any dental work required.

Google

Sep 24 2021
---
Dentistry Related Packages
Dentistry Related Experiences