Bilgi Hastanesi
Knee Surgery, Spine Surgery, Hip Replacement, Heart Surgery, Brain Surgery, Plastic Surgery, Hair Transplant, Urology, Ankara, Turkey

Inonu Mahallesi Bati Bulevard, No:99, 06370, Ankara, Turkey

Specialty:

Cosmetic/Plastic Surgery, Dentistry, ENT, Executive Healthcheck, Eye/Lasik Care, General Medicine, General Surgery, Gynecology Treatment, Hair Transplantation, Heart Care/Surgery, Laparoscopic Surgery, Laser Surgery, Neurology, Orthopedic/Knee Surgery, Pediatric Treatment, Radiology/CT Scans, Rehabilitation, Skin Care, Spine Care/Surgery, Sports Medicine, Urology

Focus Area:

Knee Surgery, Spine Surgery, Hip Replacement, Heart Surgery, Brain Surgery, Plastic Surgery, Hair Transplant, Urology, Ankara, Turkey
Bilgi Hastanesi Profile Overview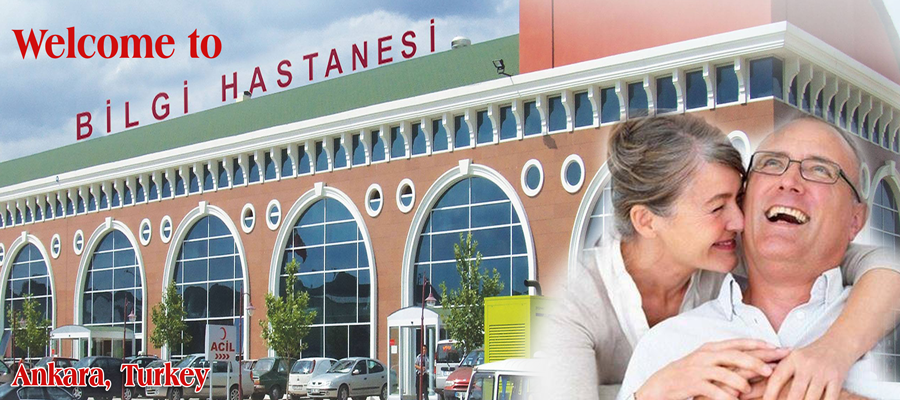 Welcome to Bilgi Hastanesi Hospital
Bilgi Hastanesi Hospital is a multispecialty medical facility located in Ankara Turkey. The hospital was opened in 2007 and since then it has offered top quality medical services to both local and international patients. The hospital's team includes highly trained physicians, who provide the best medical care in various departments such as cardiovascular surgery, eye surgery, plastic surgery, urology, dental care and many more.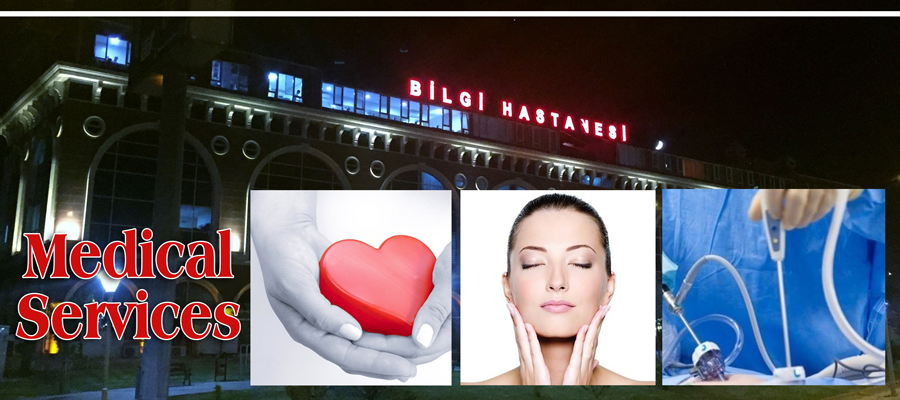 Treatments and procedures
Dental care
Brain, nerve and spinal cord surgery
Nutrition and diet
Internal medicine
Dermatology
Plastic surgery
Physical therapy and rehabilitation
General surgery
Eye surgery
Gynecology
Cardiovascular surgery and Cardiology
Neurology
ENT
Orthopedics and traumatology
Radiology
Urology

If you want to find out more about the treatments and procedures offered by Bilgi Hastanesi Hospital, please contact us!

---
---
Cosmetic/Plastic-Surgery Related Packages
Cosmetic/Plastic-Surgery Related Experiences