How is Parkinson's Disease Treated | Understanding Parkinson's
Parkinson's Disease, Parkinson's Treatment, Parkinson's Stages, Parkinson's Cure, Parkinson's Treatment Abroad, Parkinson's Disease Treatment Price, How To Cure Parkinson's, Parkinson's Medication, What Is Parkinson's Disease, Movement Disorders, Body Trembling, Shaking Body Disease, Placidway, Medical Tourism, Health Travel
Category:
Stem Cell Therapy
Procedure:
Stem Cell Therapy
Source: You Tube
The profile of Parkinson's disease has certainly risen in recent years, and yet it still baffles physicians around the world. Research has certainly revealed a great deal about the condition, including its causes, and has helped to improve the treatments being used, but there's a great deal more still undiscovered.
In this video you will understand more about Parkinson's Disease, it's symptoms and how stem cell treatment helps in stopping Parkinson's to get worse.
For more information about Parkinson's disease treatment, please contact us. It's free!
Simply click the button below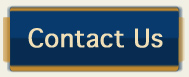 How is Parkinson's Disease Treated | Understanding Parkinson's
Keywords: Parkinson
Popular Medical Centers
PlacidWay Europe Medical Tourism is an all-inclusive Medical Tourism Facilitator, with the main goal of offering its clients complete medical solutions, advice, information and guidance throughout the entire medical journey in Europe.