All Inclusive Packages for FUE Hair Transplant in Turkey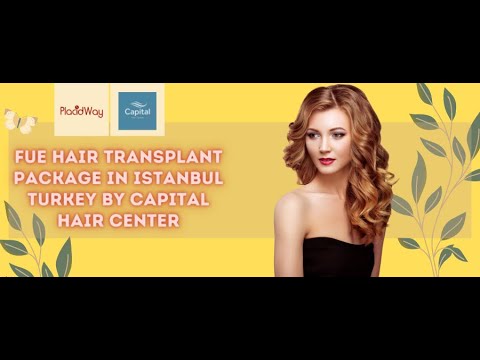 Restore Your Hair Loss with FUE in Istanbul Turkey
Category:
Cosmetic Surgery Abroad
Procedure:
Hair Transplantation
Source:
Top Rated Package for FUE Hair Transplant in Turkey at Capital Hair Center
Watch Video about cheap package for FUE Hair Transplant in Turkey. Make your reservation now for Follicular Unit Extraction at Capital Hair Center. Are you interested in getting a FUE hair transplant? If so, you may want to consider Istanbul, Turkey as your destination. You can find affordable hair transplant packages there, which makes it a great option for those on a budget. Plus, Istanbul is an amazing city with a lot to see and do. So, if you're looking for a Hair Transplant holiday, Istanbul is the perfect place to go!
FUE, or Follicular Unit Extraction, is a type of hair transplant that uses individual follicular units – or small groups of hair – to restore balding or thinning areas on the scalp. This minimally invasive procedure is usually performed under local anesthesia and can often be completed in a single day. If you want to improve your appearance, this procedure is definitely something you should consider!
Check below about information of FUE Hair Transplant in Turkey by Capital Hair Center:
It's time to take the next step in your hair journey. Begin your consultation for a FUE hair transplant at the top clinic in Istanbul, Turkey. Experience the difference with world-class care and attention to detail. Take the first step today by contact our professional customer representative at PlacidWay.

Watch Video about FUE Hair Transplant in Istanbul Turkey
Keywords: FUE Hair Transplant in Turkey, FUE Hair Transplant in Istanbul Turkey