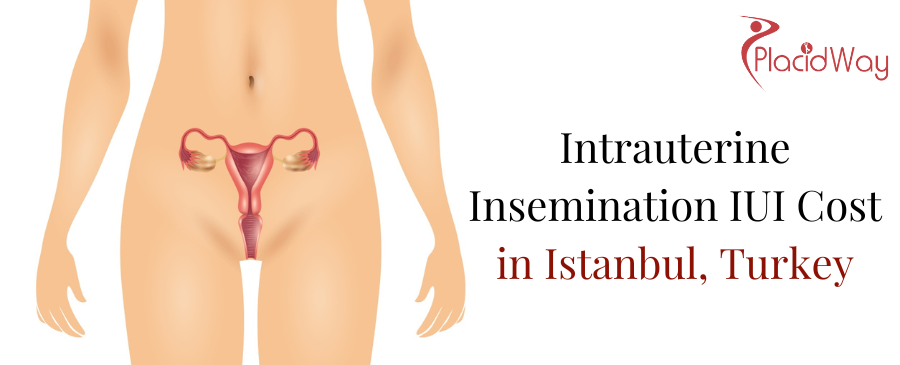 The cost of Intrauterine insemination (IUI) in Istanbul, Turkey is $1,000. The final price will be determined by the type of fertility treatment selected, depending also if the fertility treatment is a high or low complexity one. Other factors that will establish the final cost are the length of the treatment and the materials and medical equipment that need to be used. The price will also depend on the clinic and the experience of the doctor(s) who will perform the treatment.
| | |
| --- | --- |
| Country | Cost in USD |
| Istanbul, Turkey | $1,000 |
| United Kingdom | $2,000 |
Best Fertility Treatment Clinics in Istanbul, Turkey
There are several world-class Fertility Treatment medical centers located in Istanbul, Turkey – they are meant to solve the medical problem and brighten the patients' life by creating happy families. The clinics welcome international patients and offer them plenty of comprehensive packages at affordable prices. Plus, some of the packages come with top-notch accommodation and transportation options from and to the airport, thus the only thing patients will have to figure out is how to travel to Istanbul, Turkey for Intrauterine insemination (IUI).
Each and every patient choosing to undergo Intrauterine insemination (IUI) will to be treated with respect, attention, care, and professionalism. The medical staff will carefully follow a treatment plan developed according to his/her specific requirements, needs, and budget.
Turkey has made a name for an excellent medical tourist destination, thanks to its flawless healthcare system. In Istanbul you will find renowned clinics and well trained doctors who practice their job using the latest technology. Despite all of that, the prices for Fertility Treatment are significantly lower than in many other countries.
We know that finding the most suitable Intrauterine insemination (IUI) doctor for you in Istanbul, Turkey can be a bit overwhelming, so here is a set of questions that you can ask the Fertility Treatment medical center to make sure that they are the best choice for you.
Are you certified to perform Intrauterine insemination (IUI)?

Can you please tell me what your qualifications are?

Are you a member of any professional Fertility Treatment society or association?

How many years of experience do you have?

Did you undergo any training within this field?

How does my diagnosis interfere with fertility? Will my condition remain the same, improve or worsen over time?

What are my treatment options?

Which is the treatment that you recommend?

What is the goal of this treatment?

How often does this treatment result in pregnancy?

What are the advantages and disadvantages of the treatment?

What can you tell me about the risks, complications and side effects?

How will you treat side effects?

Where will the treatment be performed?

What if something goes wrong during or after the treatment?

Are there any lifestyle changes I should do in order to increase pregnancy chances?

What if I am not happy with the results?
Turkey is one of the best options when it comes to fertility treatments and procedures, as it has several renowned doctors and top-notch clinics specialized on Fertility Treatment. The medical centers offer affordable Intrauterine insemination (IUI) packages, so that each patient will have the possibility to see her dream become reality.
Know everything about the best Intrauterine insemination (IUI) in Istanbul, Turkey! Contact us and choose the best Fertility Treatment option!