IVF Treatment Package in Istanbul Turkey by Group Florence
Package price starting from:
$4000
Treatment:
Fertility Treatment, In Vitro Fertilization (IVF)
Focus Area:
IVF Treatment | Ivf | Infertility | Fertility | Pregnancy | Ivf Success | Icsi | Surrogacy | Istanbul | Turkey
---
Best IVF Treatment Package in Istanbul Turkey by Group Florence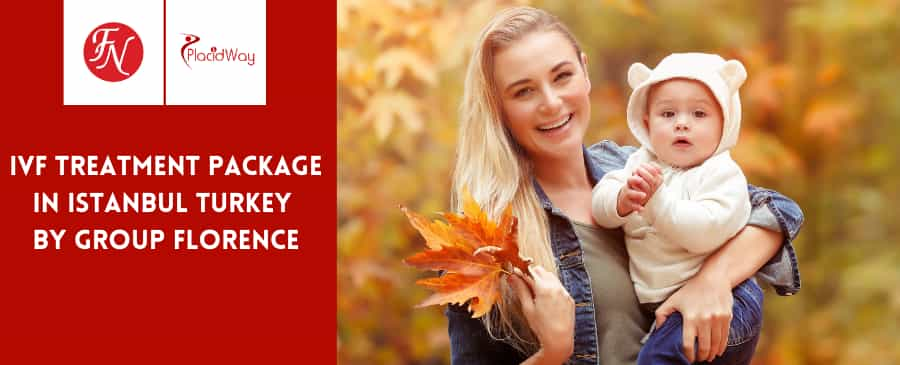 IVF Treatment Package in Istanbul Turkey by Group Florence is now available for couples who want to solve infertility problems effectively, and with affordable cost. Group Florence Nightingale Hospitals Test Tube Baby Centers itself is one of the best hospitals in Istanbul Turkey that provides the best treatment for couples who want to have a baby soon. The Expert Medical Team owned by the Florence Group has various advantages, ranging from state-of-the-art laboratories, the latest medical equipment, an experienced team, and other benefits.
Group Florence provides a cheap package for IVF Treatment in Istanbul, Turkey. Get top treatment free quotes for top centers. Group Florence targets to ensure quality treatment for the couples who want to have a child by means of our expert physicians in the field, experienced and trained team, and laboratories with advanced devices.
Well-equipped high-tech laboratories and the coordinated work of an experienced team are of great importance in the success of treatment for test-tube babies. In our IVF (test tube baby) Centers, full range of services is given by our experienced doctors and large team in the Embryology, Andrology, Endocrinology Laboratories and Endoscopic surgery unit.
Table of Content
• Cost • Procedures • Advantages
• Inclusions • Exclusions • Pre-Op Test
• Doctors • Why Mexico • FAQs • How to Book
Definition of IVF Treatment Treatment in Istanbul, Turkey
IVF Treatment is an acronym for In Vitro Fertilization, where this procedure collects Eggs and Sperm outside the body. Then, the Egg and Sperm are placed together until an embryo is formed. Then, they are then inserted into the womb of the female recipient. This method has proven to be effective, and has been in practice since the 1980s, and is responsible for over 200,000 successful births.
Get IVF Treatment Package in Istanbul, Turkey by Group Florence with the price starts from $3,500.
Turkey
IVF Treatment
IVF Treatment
IVF Treatment
Note: Price can different or change depends on complexity of the procedure. Please follow Price Policy in Group Florence or contact Customer Representative.

Couples who visit our Test Tube Baby Center for having a baby first meet the doctor and the team working in the center. Patients communicating with their doctor at each stage are offered an environment where they feel comfortable and safe by giving them personal attention and emotional support.
During the first interview, patient history is taken and, if any, past treatments are evaluated and then necessary examinations are performed. After performing additional tests, if required, individualized treatment is planned. The procedures performed after this process is listed below:
Several steps will be taken by the Medical Team before applying IVF Treatment to their patients. Here are some steps you need to know:
The best time to do IVF is when women reach peak fertility in their reproduction. Generally, this time is in your early 20s and mid-20s. Fertility will slowly decline in your late 20s to early 30s. The decline in fertility will be more pronounced at the age of 35 years. As with men, fertility declines will be felt with age.
You are advised to immediately visit the IVF Treatment Package in Istanbul Turkey by Group Florence if you experience some symptoms of infertility. There are several factors that can cause infertility, but not all of them can be diagnosed and treated properly. If you have some of the symptoms below, then you are advised to get checked immediately:
Age is 35 years and over.

Have irregular menstruation.

Find inter-menstrual bleeding.

Experiencing pain during intercourse.

Infections of the upper genital tract.

Have a history of appendicitis surgery, or other abdominal surgery in the past.
With the presence of the IVF Treatment Package in Istanbul Turkey by Group Florence, it is hoped that couples will get the improvements needed to have a baby soon. Of course there are still some couples in this world who have lived together for years but are not immediately blessed with offspring. The presence of IVF Treatment is expected to help the couple to get the best solution, as well as a more affordable price.
Group Florence Nightingale Hospitals Test Tube Baby Centers is a hospital that has been trusted by many patients from all over the world, as a destination for IVF Treatment. Some of the benefits that can be obtained include:
Best Medical Team: Patients undergoing IVF Treatment will be treated directly by Dr. Nuri Deliara MD and her experienced team undergoes various Fertility Procedures to thousands of patients around the world. With the skillful hands of Dr. Nuri and her team, you will be able to get the best procedure, as well as maximum service.
Complete Hospital Facilities: Group Florence is a Top Hospital in Istanbul Turkey which has complete facilities, ranging from Free Wi-Fi, AC, TV International Channels, meals for patients, living rooms, and others. Feel free to discuss the facility with the Florence Group Customer Representative.
All Medical Staff Can Speak English: You will no longer feel the language barrier because when undergoing IVF Treatment at Group Florence, you will be able to communicate with all staff using English. You will find it easier to convey the problems you are experiencing, and get the best solution immediately.
The following is a list of inclusions that you can get from the IVF Treatment Package in Istanbul Turkey:
The following is a list of exclusions that you can get from the IVF Treatment Package in Istanbul Turkey:
Below are some pre op tests in IVF Treatment Package in Istanbul, Turkey by Group Florence below:
Note: The pre-op tests will be suggested after an essential physical check up. The tests are required to be done before 7-10 days of the treatment.
Payment Options: Cash, Credit Card, Wire Transfer
Note: The clinic may ask you for money deposit once you decide to receive the surgery.
Here you can find information about IVF Treatment Surgeon in Istanbul, Turkey by Group Florence: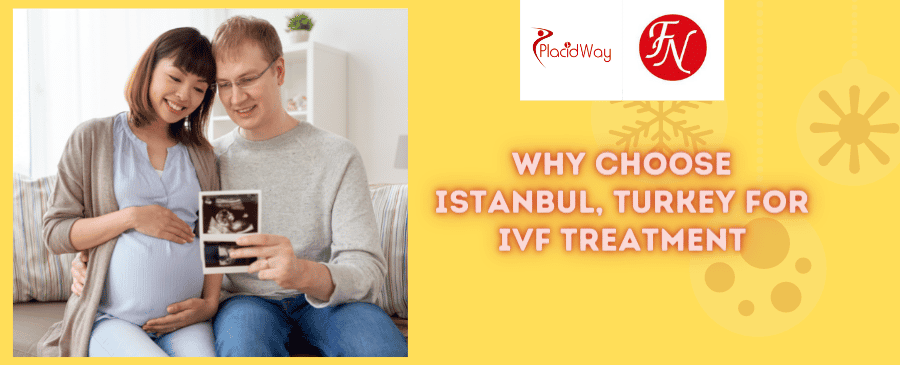 Istanbul, Turkey is most ideal choice for Medical Tourism objective, as it impacts the recovering and improvement of the patients. Istanbul, Turkey is considered as a piece of the most solid and the best clinical the improvement business locales that invite you with its mind-boggling climatic conditions and global standard brightness.
The standard expense for key things in Turkey is less expensive than other European countries. One can set aside more cash and effectively look for quality treatment abroad in reasonable IVF Treatment Packages.
Turkey is exceptional for its captivating society and history. The restoring breezes from the Aegean and the coordinating climate make it a specialist objective for IVF Treatment objective. The immaculate environment makes you feel free, which furthermore pursues achieving speedier outcomes.
In addition, you can appreciate wonderful landscape of coastlines or go out making a trip to Istanbul, which is the best spot to see Antiquated Castles, Galleries, Temples, Mosques, and Conventional Business Sectors.
There are several things you should know and prepare before undergoing the IVF Treatment Package in Istanbul Turkey by Group Florence. Here are some preparations you should consider:
For couples who have been together for a long time but are not immediately given a baby, of course this will have an impact on psychology, and indirectly cause concern. Here are some reasons why you are advised to undergo IVF Treatment at Group Florence:
Here you will find information about FAQ (Frequently Asked Questions) for IVF Treatment in Istanbul, Turkey by Group Florence:
With benefits, for instance, outstandingly qualified instructed specialists, a thin probability of post-watchful challenges and lower costs for IVF Treatment, Turkey is one of the more secure countries in the field of fertility treatment. Constantly, around 70,000 patients travel to Turkey for IVF Treatment.
IVF Treatment can be offered so proficiently in Turkey since Turkey's general compensation costs are lower than in Europe. Thusly, capable relationship from experienced Fertility experts comes at a lower cost.
The reasons for interest for IVF Treatment in Istanbul, Turkey can be credited to different components, the huge ones being that the country has an abundance of refined, fit and experienced Fertility subject matter experts, similarly as that these procedure are performed at a much lower cost meandered from the UK and rest of Europe.
Obviously! IVF Treatment procedure is more secure in Turkey. Moreover, work with an emergency clinic that is strong and offers remarkably experienced trained professionals, amazing materials in the most cleaned clinical region.
IVF Treatment Package in Istanbul, Turkey by Group Florence will assure you to get convenience and high percentage result. Top IVF Specialist in Istanbul, Turkey by Group Florence will use the latest technology and safe treatment. If you want to start your booking today, or if you have additional questions, feel free to click button below:For more information, feel free to click the button below:

Related Experiences:
IVF Fertility Treatment in Turkey - Successful IVF Treatment
IVF Fertility Treatment in India - Hope for Family
IVF Fertility Treatment in Colombia - Successful IVF Treatment
IVF in Bangkok Thailand
IVF in Cancun, Mexico
Get Pregnant with IVF Fertility Treatment in Costa Rica
---