Multiple Foot Issues Resolved with One-Stitch Surgery
R. E. is a retired teacher who had long dealt with painful mobility issues caused by bunions and hammertoes on both her feet. The 58-year-old former teacher from Illinois looked forward to having her painful foot issues corrected. Luckily, she had PPO health insurance from her school district, and checked out a list of preferred providers from her health insurance company's website.
She noted both podiatric and orthopedic surgeons on the list and ultimately ended up choosing a local orthopedic surgeon whose website stated that he specialized in foot and ankle surgery.
Unfortunately, R.E. found that, while the surgeon she had chosen certainly seemed to be popular, his waiting list, packed office, and another long wait in his office examination room left her feeling disgruntled, frustrated, and totally uninformed.
She didn't like his attitude, treating her as if she had no right to ask questions or expect answers.
After a long day waiting, and then waiting some more, she left his office without scheduling an appointment to have surgery completed by him, even though his staff told her how lucky she would be to have surgery performed by him.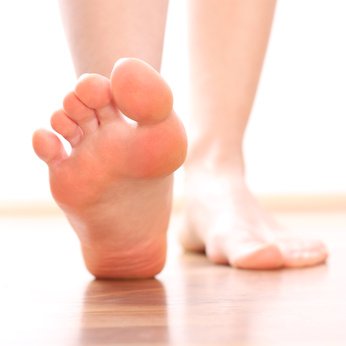 R.E. called a different doctor's office, and after quite a run around getting medical records, reports and paperwork from the first doctor's office, she scheduled a surgical procedure with the second surgeon, a podiatrist.
He took a few x-rays and briefly explained the procedure she would undergo to remove her bunions and correct her hammertoes.
R.E.'s surgery on one foot took several hours, but post-surgery, she was in extreme pain. She endured a grueling six weeks until the special pins that had been inserted were removed.
While she still needed surgery on her other foot, she was glad she hadn't had the surgery done on both.
As it was, it took another three months for her to be able to wear a casual shoe, and keloid scars had formed over some of the incision sites, which also caused pain when wearing shoes.
Simple Laser Foot Procedure
R. E. wasn't quite sure what to do about her other foot, but her sister from Florida visited and told her about a friend of hers who had undergone one-stitch surgery by a laser foot surgery specialist named Dr. Richard Cowin, in Orlando, Florida. R.E. checked out Dr. Cowin and pleased with what she saw, called the Laser Foot Surgery Specialist office in Orlando.
No appointments were immediately available, but the helpful and friendly receptionist said she would speak with Dr. Cowin about facilitating an appointment. R.E. was more than surprised when Dr. Cowin called her back a few minutes later and listened to her horror story about what she had been through regarding the first foot surgery.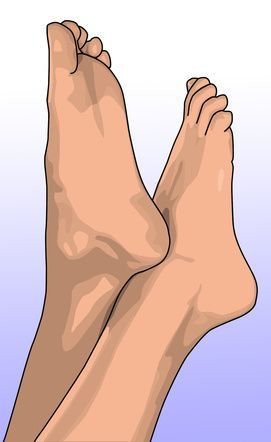 Long story short, R.E. flew down to Orlando and spent some time after office hours with Dr. Cowin, who not only reviewed her medical records and x-rays, but performed noninvasive circulation tests on her feet and ankles.
Dr. Cowin was patient and careful to explain the entire one-stitch procedure to R. E., and informed her that not only would she walk in to the outpatient center for her surgery, she would walk out the same day.
R.E. underwent foot surgery on her second foot at the Laser Foot Surgery Specialist facility, undergoing the procedure in a comfortable electric procedure chair much like those found in the dental office.
R.E.'s second foot surgery took approximately 45 minutes. She was pleasantly stunned, and more than happy, that she was not in pain, and walked out of the procedure suite to meet her sister, walking out on our own two feet, with a bandage and a special boot, and wearing a big smile.
R.E. is glad to report that within a few weeks, she no longer needed bandages, and, looking down at her foot, she found a straight, pain-free foot that didn't require screws or pins or extensive scarring. Most of all, she could walk on her foot without experiencing any pain.
R.E. is ecstatic about Dr. Cowin and the Laser Foot Surgery Specialist facility in Orlando, Florida, always ready to suggest his services to anyone who complains of bunions, hammertoes, or other foot problems.
For more information about Dr. Cowin and the Laser Foot Surgery Specialist facility in Orlando, Florida, or about laser foot surgery procedures, visit PlacidWay.com, an international medical resource and provider based in Denver, Colorado.