Nuevo Ser and PlacidWay
Help Worldwide Addicts Get a Fresh Start

Nuevo Ser Clinic Addiction Rehabilitation and Detox Center and PlacidWay medical tourism company recently joined in a fruitful collaboration aimed at helping patients all over the world get easy access to revolutionary and highly successful anti-addiction treatments and procedures in Tijuana, Mexico.
Denver, CO, USA 4/14/2014: PlacidWay, a US-based medical tourism company and Nuevo Ser Clinic Addiction Rehabilitation, located in Tijuana, Mexico, have recently started a partnership with a common goal - to help patients all over the world get rid of their drug, alcohol, gambling and other types of addictions and disorders and start a new, clean and happy life.
"We do not consider people coming here for treatment, as patients but as members of the Nuevo Ser family. Therefore, we not only offer an efficient treatment that will help them regain their lives, but also love, trust, security, comfort and privacy. We know how hard it is for them to seek help and we are sure that joining hands with PlacidWay their path towards an addiction free life will be smoother and successful, " says Antonio Marchina, Patient Coordinator at Nuevo Ser.

Nuevo Ser Clinic Addiction Rehabilitation and Detox Center has more than 25 years of experience in the fields and the experienced medical staff here has helped more than 15,000 global patients, who have managed to successfully recover from their addictions and enter a long-term abstinence. The clinic treats patients suffering from substance abuse, emotional disorders, gambling addiction, schizophrenia, neurosis, eating disorders, codependency, anxiety, obsessive compulsive disorder or depression.

"We have helped thousands of patients so far and we plan to continue helping as many patients as possible get a fresh start. We believe that our clinic has all it needs to help treat many types of addictions and disorders, and a dedicated team, available 24/7. By joining hands with PlacidWay more patients, from all corners of the world, will find out about the experts here at Nuevo Ser Clinic Addiction Rehabilitation," said Isaac Alvo, CEO and Founder of Nuevo Ser.
The clinic has perfected its methods over the years, and each patient coming here will get a personalized treatments according to his/her needs, type of addiction, personality, etc. Besides highly trained physicians, the center also offers a full-time psychiatrist, all working together in continuing professional development and research.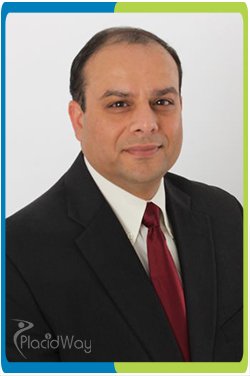 "Unfortunately there are millions of addicts all over the world who need help but are afraid to ask for it. We encourage families and friends and support them in their quest to help those in need. PlacidWay offers all the information needed about the available procedures, treatments and destinations available all over the world. We put much hope in the partnership with Nuevo Ser Clinic Addiction Rehabilitation and Detox Center in Mexico, as patients will be offered more affordable and successful treatment options," added Pramod Goel, CEO and founder of PlacidWay Medical Tourism Company.
With this newly founded partnership addicts worldwide and their families have more affordable, reliable and highly-succesful rehabilitation options to choose from.
About PlacidWay Medical Tourism:

PlacidWay is a leader in the global medical tourism industry and its goal is to offer up to date information and resources regarding medical travel, international providers, treatments, procedures and destinations for international travelers in 30 countries worldwide with more than 250 internationally accredited medical centers.

If you need more information about Nuevo Ser Clinic and Addiction Treatments in Mexico, do not hesitate to contact us!


by Pramod Goel