Smiles More Dental Clinic Restores Patients Dental Care
Dental Treatment in Bangalore, India.

Smiles'n More Orthodontic and Cosmetic Dental Clinic and PlacidWay medical tourism company have recently joined in a partnership aimed at helping worldwide patients get high quality, accessible and affordable dental treatments and procedures in Bangalore, India.
Denver, CO, USA 5/05/2014: Smiles'n More Orthodontic and Cosmetic Dental Clinic, located in Bangalore, India and PlacidWay, a US-based medical tourism company have recently joined hands to help local and international patients get high quality, reliable, affordable and modern dental care.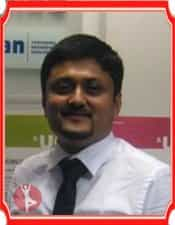 "We want to make people understand that going to the dentist is not a traumatic experience as many believe. Smiles'n More Dental Clinic offers five-star dental services in a relaxing atmosphere. Together with PlacidWay Medical Tourism company we aim at making more patients understand that they can have quality and painless dental care, at affordable prices and with modern equipment," says Dr. Abhilash P.R. M.D.S.
Facilities in Smiles'n More Orthodontic and Cosmetic Dental Clinic
Smiles'n More has taken the concept of dental clinic to the next level. Besides the futuristic and modern design, the clinic also creates a relaxing and comfortable atmosphere. Most of the clinic's specialists have been trained abroad, therefore they know how important is the patient-doctor relationship.
The patient is informed about the treatment choice and the dentist explains why this would be the best option. Smiles'n More has gathered under its roof some of the best specialists in India, that is why the success rate of treatment is greatly increased. The clinic uses only high-quality materials provided by renowned international providers such as Vivadent, 3M, Nobel Biocare, etc.
Procedures offered in the Clinic
Bringing together all these highly important elements, Smiles'n More offers what each patient wants: a perfect, bright and healthy smile. The clinic provides all possible dental treatments and procedures from a simple tooth extraction, teeth whitening or root canal therapy to more complex procedures such as dental implants, dental veneers, cosmetic dentistry, orthodontics, flap operations or maxillofacial surgery.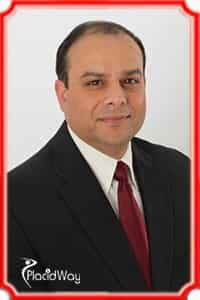 "Smiles'n More really manages to stand out, with its excellent medical team, top notch equipment, affordable prices, but most of all, in the way it deals with its patients. This is not just a dental clinic. It is a place from where patients come with the unconscious fear of dentists, but leave with bright smiles and new friends. With this partnership we want to help patients all over the world avoid low quality dental care and traumatizing experiences at various dental clinics and understand the fact that dedicated, experienced and professional dentists is not a myth," added Pramod Goel, CEO and Founder of PlacidWay Medical Tourism Company.
About PlacidWay Medical Tourism:
PlacidWay, a leader in the global medical tourism industry, has set as a main goal to offer up to date information and resources to global patients, regarding medical travel, international providers, treatments, procedures and destinations. PlacidWay has partnerships with more than 250 internationally accredited medical centers in 30 countries worldwide.

If you need further information about Smiles'n More Dental Clinic and their dental treatment options, do not hesitate to contact us!

by Pramod Goel
Related Experiences:
Affordable Dental Implants in India - Choose Today
Dental Crowns in India - Quality Dental Work
Dental Crowns in Cabo San Lucas
Dental Implants in Cabo San Lucas
High-Quality Dental Implants in Colombia
Dental Bridges in Mexico - Get Beautiful Smile
2014-05-05 / Updated on: 2022-03-30