Best Hip Replacement Surgery in Mexico - Procedure, Cost
Hip Replacement Surgery Procedure, Orthopedic Procedures, Total Hip Replacement Surgery, Hip Replacement Cost in Mexico Hip Replacement Surgery Recovery, Partial Hip Replacement, Mexico

Hip Replacement Surgery in Mexico
As we get older, former injuries come hunting us, and one of the most problematic ones, especially for older people and athletes is definitely hip issues. Hips are one of the pillars of the human body, which is why their health is truly crucial. But, hip surgeries across the world differ in services, prices, and more, which is exactly why we suggest Mexico as one of the most established and desired destinations to perform this surgery. 
Hip replacement is a surgical procedure in which the hip joint is replaced by a prosthetic implant, which is currently the most common orthopedic operation, though patient satisfaction in the short and long term varies widely.
About 500,000 people worldwide have total hip replacement surgery each year, and there are many success stories about this procedure abroad. Many countries offer discount medical tourism worldwide, but some of the best destinations for patients who travel abroad include India, Singapore, Turkey, and Mexico.
Hip replacement is usually recommended for people older than 50 when the hip could be damaged by arthritis, fracture, or other conditions that make doing everyday activities difficult. The procedure is safe, resulting in pain relief and increasing motion.
How Much Does The Hip Replacement Surgery Cost in Mexico
The varying costs of hip replacement include the pre-op tests, hospital fees, surgeon's fees, anesthesia. In the US you can expect to pay anything between $30,000 and $50,000 or more for total hip replacement. The average cost of hip replacement in countries like Spain, Columbia, Costa Rica, Belgium, Mexico, and India varies between $7,000 and $15,000.
Hip replacement surgery in Mexico can channel the expenses into savings of over 60%.
Mexico, like many other countries with well-developed medical industries, actually requires its surgeons and specialists to undergo far more frequent testing and attendance of continuing education programs to keep their medical license valid for practice than doctors in the USA. This means that many overseas doctors are more up-to-date on the latest medical practices and technology than a lot of their American counterparts. Furthermore, most surgeons in Mexico are highly specialized in their fields and tend to concentrate on a singular discipline or type of operation.

Hip Replacement Surgery Cost in Mexico vs. the United States
| | | |
| --- | --- | --- |
| Country | Procedure | Average Cost |
| United States | Hip Replacement Surgery | $30,000 - $50,000 |
| Mexico | Hip Replacement Surgery | $7,000 - $15,000 |
For more information about hip replacement surgery or any other orthopedic procedure abroad, do not hesitate to contact us!
Top Clinics For Hip Replacement Surgery in Mexico
Hip Surgery Techniques in Mexico
During a hip replacement procedure, your surgeon will remove the damaged portions of your hip joint and replace them with artificial parts. The artificial materials come in different designs, sizes, and shapes, and usually consist of metal, ceramics, or special plastics. Bone cement may be used to anchor the new surfaces to the bone. The benefits of doing this procedure and doing it in Mexico include affordable prices, better posture and body stability, incredible warm weather to help you recuperate, amazing staffs, and doctors who will meet your every need. Furthermore, you get improved mobility, hip pain relief, and overall improved quality of life.  
Hip replacement surgery can be performed traditionally or by using what is considered a minimally invasive technique. The main difference between the two procedures is the size of the incision.
Traditional hip replacement uses one of two approaches performed through similar incisions located on the upper thigh and buttock. One is called a posterior-lateral approach (posterior means rear) and the other is the anterior-lateral approach (anterior means front). During standard hip replacement surgery you are given general anesthesia, and a spinal anesthetic may be given to help prevent pain as an alternative.
Minimally invasive techniques: refers to approaches using smaller incisions combined with traditional approaches, as well as to alternative surgical approaches employing smaller incisions or sometimes two incisions. The small cuts are thought to lessen blood loss, ease pain following surgery, shorten hospital stays, reduce scar appearance, and speed up healing. It is very important that the surgeon is highly skilled in this technique.
For more information about hip replacement surgery or any other orthopedic procedure abroad, do not hesitate to contact us!

Total vs. Partial Hip Replacement Surgery
Unlike the knee (which has three distinct compartments and when one wears out usually only that compartment needs to be replaced), the hip is a single ball (femoral head) and joint socket (acetabulum).
A partial hip replacement (hemiarthroplasty) often isn't the optimum choice, as it replaces only the patient's femoral head. The new prosthetic femoral head (metal ball) then rotates inside the natural body socket. However, the artificial metal ball is placed directly next to the body's natural hyaline cartilage and, unfortunately, this cartilage doesn't remain healthy when compressed against a metal surface.
Usually, the only patients considered good candidates for a partial hip replacement are those who do not have underlying arthritis and have healthy acetabular cartilage. This is often the case for someone who has fractured the femoral neck but did not have hip symptoms or hip arthritis prior. However, one of the main advantages of performing a partial hip rather than a total hip replacement is that partial hips are inherently more stable - because the balls are larger they are less prone to dislocation.
A total hip arthroplasty involves the replacement of the femoral head with a metal stem that is placed into the hollow center of the femur and the resurfacing of the socket. The femoral stem may be either cemented or "press-fit" into the bone. With this procedure, the prosthetic femoral head moves within the prosthetic socket.
A metal or ceramic ball is placed on the upper part of the stem, to replace the damaged femoral head that was removed. The damaged cartilage surface of the socket (acetabulum) is removed and replaced with a metal socket. Screws or cement are sometimes used to hold the socket in place. A plastic, ceramic, or metal spacer is inserted between the new ball and the socket to allow for a smooth gliding surface.
Each procedure has advantages and disadvantages but the gold standard is the total hip replacement. More and more recent studies are showing better results with total versus partial, even among the "fracture" population.
How to Prepare for the Surgery
In the weeks before your arrival, your orthopedic surgeon will order tests to make sure you are healthy enough for surgery - blood tests to measure your red blood cell count, EKG to measure your heart, urine tests for infection and pregnancy, X-rays to check your lungs.
Certain problems, like diabetes, may slow the healing process, so have your complete medical record available. Also, certain medications, like blood thinners and anti-inflammatory medications, may result in excessive bleeding and may need to be stopped at a determined time before surgery.
Learn about the procedure before you check into the hospital and write down questions for your surgeon. Discuss the risks of surgery and make sure your doctor is very experienced. Think through how surgery and recovery will affect your job and home life (you may need a few weeks away from work).
Also, getting in shape before surgery will speed up your recovery process. Remember that physical therapy is key to a good recovery and a successful hip replacement. Instead of waiting until after surgery, see if you can meet with the physical therapist now. Learning some of the exercises before surgery could make them easier to do later.

For more information about hip replacement surgery or any other orthopedic procedure abroad, do not hesitate to contact us!
Benefits of Hip Replacement in Puerto Vallarta, Mexico
The pain is relieved

The surgery enhances mobility and movement

Leg strength is improved

The life quality improves

The patient will be able to return to his/her normal daily life

The procedure corrects the deformity
Inclusions
Hospital

Implants/prosthesis

Medical and rehabilitation fees
Exclusions
Hotel or recovery house

Preoperative lab work

Airfare
List of Required Pre-Op Tests
Complete blood count (CBC)

Chest x-ray

X-rays of your hip

Electrocardiogram

Urine sample to rule out infection
Note: The laboratory tests are done at least 7-10 days prior to the procedure. The particular tests are prescribed after a complete physical evaluation of the patient.
Hip Replacement Recovery Tips
The rate of medical complications following hip replacement surgery is very low. Serious infections occur in less than 2% of patients, and the most common cause of infection is bacteria entering the bloodstream during dental procedures, urinary tract infections, or skin infections. After your surgery, you should take antibiotics before having any dental work or surgical procedure performed.
Blood clots in the leg veins or pelvis are the most common complication of hip replacement surgery. However, your orthopedic surgeon will have a blood clot prevention plan that includes medication and support stockings.
Most patients undergoing total hip replacement surgery want to know when they'll be able to return to their normal life. There are many factors that can contribute to recovery time, but typically patients can return to normal life activities within 1 to 6 months.
On days 1 or 2, most total hip replacement patients are given a walker to stabilize them, and by the third day after the surgery, most of them can go home. Short-term recovery also involves getting off major painkillers and having a full night's sleep without pills. The average short-term recovery time for a total hip replacement is 4 to 6 weeks.
It involves the complete healing of surgical wounds and internal soft tissues. When a patient can return to work and daily activities, they are on the way to achieving the full term of recovery. The average long-term recovery for total hip replacement patients is approximately 6 months.
Within the first 6 weeks, physical therapy is very important. Most of the exercises for hip replacement patients can be done at home. Generally speaking, hip replacement patients recover sooner than knee replacement patients, for example, but the recovery time for a total hip replacement can differ vastly from patient to patient.
Your post-surgery activity program should include: a gradual walking program to slowly increase your mobility, initially in your home and later outside; resuming other normal household activities, such as sitting, standing, and climbing stairs; specific exercises several times a day to restore movement and strengthen your hip.
For more information about hip replacement surgery or any other orthopedic procedure abroad, do not hesitate to contact us!
Frequently Ask Question About Hip Replacement Surgery
Who is the Best Candidate for Hip Surgery

?
People with these problems are best Candidates for hip Surgery
Persistent pain

No relief from medicines

Trouble walking

Decreased flexibility

Difficulty standing upright from a sitting position

Incapability to take pleasure in the quality of life
How long I will be able to walk without pain?
After 3 to 6 Weeks of Hip Surgery, you may be able to Walk and do almost all light activities. You will likely be able to walk without a walker.
What can I do before surgery to make the risks lower?
Lose excess weight

Quit smoking

Stretch and strengthen muscles

Avoid blood thinners

Be ready to use cold therapies

Remove tripping hazards
How long will the hip surgery last?
According to the doctor, the timeline of Hip Replacement surgery is 25 years in around 60% of patients
scar hip replacement surgery
?The exact position of the scar will depend on the approach that your surgeon uses to enter the hip joint and can be on the front, side or back of your hip. The Scar Should be removed after some time you can also use medication to remove the scars.
Why Mexico is Best Place For Hip Replacement Surgery
Doctors spent a lot of time with them:

to answer any questions they may have had

to explain your procedures

The medical staff was highly efficient.

They felt that people went out of their way for them.

They never had the feeling of being rushed.

They received a lot of personal attention.

They were treated with warmth, respect, and a smile.
Feel free to inform yourself about the latest packages and single hip replacement procedures in Mexico and learn, why this booming treatment is sought by clients from all over the world!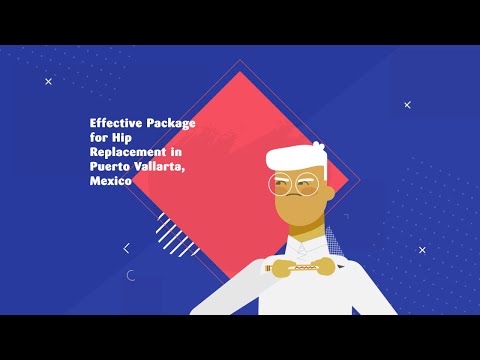 For more information about hip replacement surgery or any other orthopedic procedure abroad, do not hesitate to contact us!
Related Experiences:
Hip Replacement in Tijuana - Improve Your Hip Health
Total Hip Replacement in Johnstown USA - For Your New Hips
High Success Rate Hip Replacement Surgery in Cancun Mexico
Total Hip Replacement in Puerto Vallarta - Your Solution to Hip Pain Relief
Total Hip Replacement in Mexicali Mexico - Restore Your Hips Function
Hip Replacement in India - Find Effective Hip Surgery Package
2015-03-10 / Updated on: 2021-08-11