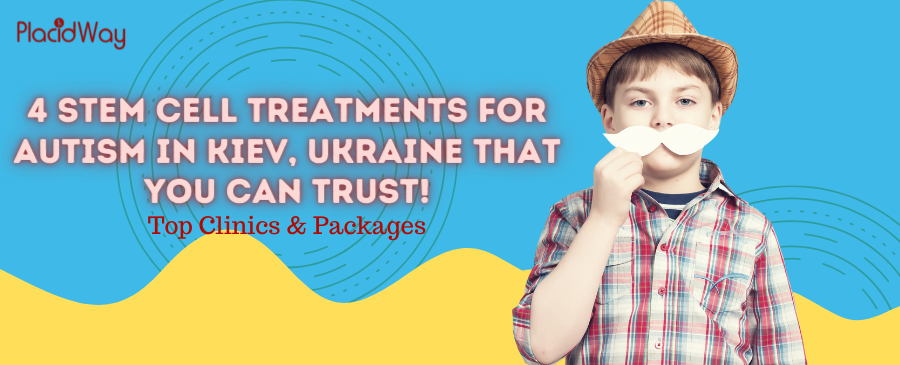 4 Stem Cell Treatments for Autism in Kiev, Ukraine That You Can Trust! – Top Clinics & Packages
Ukraine has become a world center for Stem Cell Treatments because the country's scientists are committed and do their best to finding hope through stem cell research. In Ukraine, patients across America, Europe, Africa, Australia and Asia can fly in for stem cell therapy. Stem Cell Treatments will offer hope for patients that their condition may improve; many are looking forward to this revolutionary treatment option!
Autism Spectrum Disorder (ASD) is often characterized by repetitive behavior difficulties including social interaction and speech. People diagnosed with the disorder face difficulty in various aspects such as communication skills along with sleep disturbances or sensory issues that can lead them into improper digestion over time if left untreated.
It is still unknown what causes autism, but it can be conditionally divided into genetic and environmental factors. Statistically 1 in 59 children suffer from the disorder which usually starts to show itself by age two-three years old; if left untreated some may never get better or speak properly again!
Therefore, stem cell therapy in Kiev, Ukraine is a new and innovative way to treat disorders of the autistic spectrum. The trials have shown fantastic results; more than 60% children treated with cord blood stem cells have reported significant improvements such as an increase social interaction or better behaved behavior!
Stem Cells Therapy for Autism in Kiev, Ukraine has been used to help patients who are suffering from autism. Clinical studies show that stem cell therapy decreases inflammation in the body and considerable alleviates symptoms of this disorder, which is why it's so beneficial for patients with ASDs! Stem Cell Therapy for Autism has already improved many families' lives as well gave future generations hope by allowing them access into treatment early on, before their condition is worsened.
Patients with autism need not worry, because they will be able to get Stem Cell Treatments for Autism in Kiev, Ukraine at an affordable price, compared to other countries such as the US, UK, Germany, and others. In addition, Stem Cell Therapy in Kiev, Ukraine is legal and is regulated by the Ukrainian legislation. For information on Price of Stem Cells in Ukraine, you can see below:
| | | | | |
| --- | --- | --- | --- | --- |
| | | | | |
| Infinity Clinic | Stem Cell for Autism | $12,000 | $15,000 | $18,000 |
| Mediland Clinic | Stem Cell for Autism | $8,500 | $15,000 | $18,000 |
| Good Cells | Stem Cell for Autism | $3,000 | $15,000 | $18,000 |
| UCTC | Stem Cell for Autism | $10,000 | $15,000 | $18,000 |
Here are several advantages that patients can get for choosing Stem Cell Clinics for Autism in Kiev, Ukraine:
4 Stem Cell Clinics & Stem Cell Packages for Autism in Kiev, Ukraine – Recommended Options!
Here PlacidWay will compile to you 4 Stem Cell Clinics & Stem Cell Packages for Autism in Kiev, Ukraine which is becoming Top and Recommended options for local and abroad patients:
1. Stem Cell Treatments for Autism Package in Kiev, Ukraine by Infinity Clinic
Infinity Clinic is a regenerative clinic that specializes in preventing and restoring health through a holistic approach. For 15 years, patients have come here to enjoy advances of stem cell therapy which has been fully approved by the Ukrainian government for use as treatment eligible under their guidelines. You can get Stem Cell Therapy for Autism in this center with the cost starts from $12,000. For more information, click here:
Stem Cell Treatments for Autism Package in Kiev, Ukraine by Infinity Clinic
2. Stem Cell Treatments for Autism Package in Kiev, Ukraine by Mediland Clinic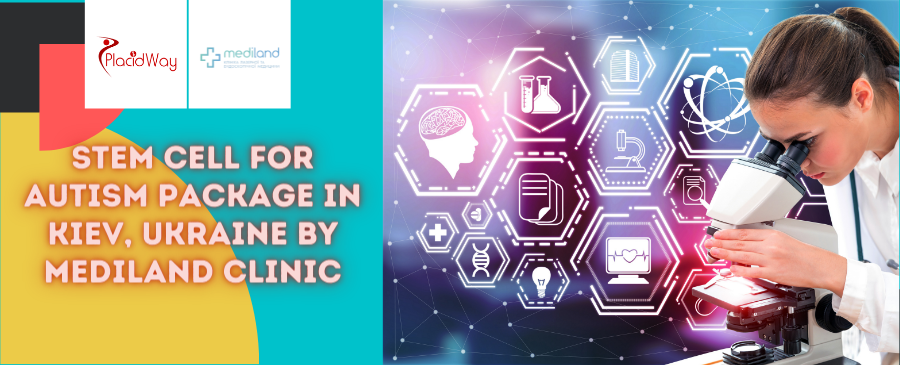 Mediland Clinic is a cutting-edge medical facility that offers regenerative treatment for all types of ailments and injuries. From the common ailments to serious trauma, they have you covered with their state-of care regenerative treatment! Mediland has everything you need for stem cell therapy. You can get Stem Cell Therapy for Autism in this center with the cost starts from $8,500. For more information, click here:
Stem Cell Treatments for Autism Package in Kiev, Ukraine by Mediland Clinic
3. Stem Cell Treatments for Autism Package in Kiev, Ukraine by Good Cells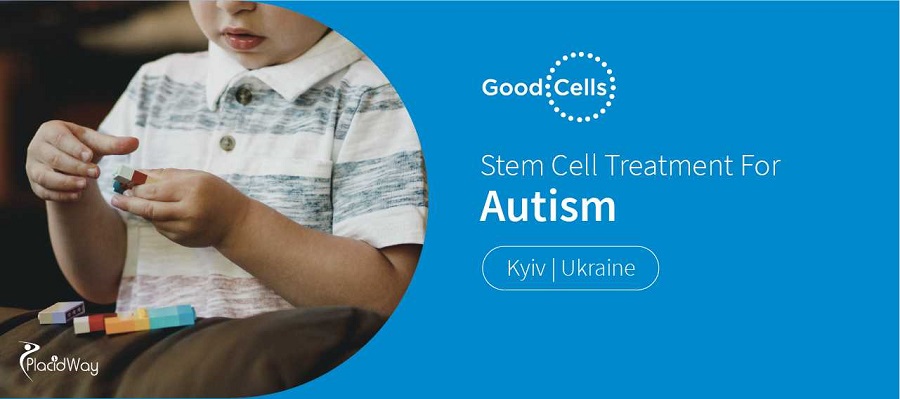 Good Cells Clinic spotlights on treatments utilizing Stem Cells, either from the patient's own body or from sources. Good Cells Clinical Center is situated in Kyiv, Ukraine. It was established in 2020 when Stem Cell facility withdrew from Ilaya. You can get Stem Cell Therapy for Autism in this center with the cost starts from $3,000. For more information, click here:
Stem Cell Treatments for Autism Package in Kiev, Ukraine by Good Cells
4. Stem Cell Treatments for Autism Package in Kiev, Ukraine by UCTC

Get various conveniences and complete facilities for Stem Cell Treatment for Autism in Kiev, Ukraine by Unique Cell Treatment Clinic. You will get direct treatment from Stem Cell Specialists who are experienced in their fields, and guarantee you with comfort and satisfaction. You can get Stem Cell Therapy for Autism in this center with the cost starts from $10,000. For more information, click here:
Stem Cell Treatments for Autism Package in Kiev, Ukraine by UCTC
Here you can find information about inclusions for Stem Cell Treatments for Autism in Kiev, Ukraine:
Check below for information about exclusions for Stem Cell Treatments for Autism in Kiev, Ukraine:
Here are list of pre op tests for Stem Cell Treatments for Autism in Kiev, Ukraine:
Kiev is a beautiful city in Ukraine. If you're looking to improve your life through stem cell treatment, then come and make your reservation for Stem Cell Specialists in Kiev, Ukraine today! We offer an amazing Stem Cell for Autism Package that will change everything for the better and give you hope. Book your appointments today or you can contact us by clicking button below: