Gerald got online that evening and started researching his options. He read about a doctor in India who developed a revolutionary procedure in knee resurfacing. Knee resurfacing is a procedure that involves positional arthroplasty, mainly used for arthritic patients, and involves one of three major areas of the knee joint.
Utilizing an international medical provider, Gerald researched the surgical procedure utilizing a new technology called an "Orthoglide" knee implant. The implant was FDA approved in the United States in 2006 and has been successfully utilized in hundreds of patients around the world.
A renowned orthopedic surgeon in India, Dr. A. K. Venkatachalam of the Madras Joint Replacement Center located in Chennai, had excellent qualifications, experience and feedback from patients who had been treated by him. Dr. Venkatachalam is a world-renowned joint replacement surgeon who has performed hundreds of knee replacements and resurfacing procedures, as well as orthopedic replacement and resurfacing procedures for the shoulder and hip joints as well.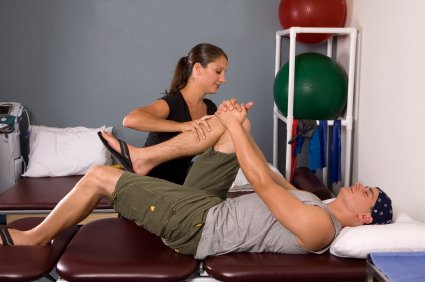 Gerald was told that his knee arthritis would only get worse if he didn't take the time to take care of it in the near future. Painkillers, knee supports and exercise had not help them regain full mobility of his knee joint or reduces pain over a several month..
Through his research, Gerald learned that he would need to be in a hospital for approximately 5 days following an Orthoglide knee implant procedure, followed by about a month of physical therapy. He wondered whether resurfacing would be a better choice for him, reducing the need to remove any bone. In any resurfacing procedure, Gerald learned the cartilage is scraped away and metal plates are slipped in between the bony surfaces that have been worn down by arthritis. The surgery involved smaller incisions, and minimal blood loss as well as a faster recovery.
Gerald decided to contact Dr. Venkatachalam, and was so happy with his communication that he decided to take a leap of faith. He played with the numbers and realized that he could book a trip to India, undergo a knee resurfacing procedure, the required aftercare, and return to the United States much cheaper than he could expect in his native California. Not only that, but he wouldn't need to take a month off of work. He arranged for the required therapy in its California town following his return.
Today, Gerald is driving his truck without pain and is doing great. While he has to admit that he was somewhat hesitant about traveling overseas for a major orthopedic procedure, he has no regrets and tells anybody who is willing to listen about his wonderful experiences in India.
For additional information regarding knee resurfacing or replacement procedures, click on: