Dr Venkat Hip Replacement Surgeries in Chennai India
Package price starting from:
$4500
Treatment:
Orthopedic/Knee Surgery
Focus Area:
Hip Replacement Surgery | Orthopedic Surgery | Hip Arthroplasty | Hip Joint Implant | Dr. Vekatachalam | Chennai, India
---
Affordable Hip Replacement in Chennai India starts at $4,500

Top Hip Replacement Surgery
in Chennai, India

Benefit from the top hip surgery procedures in Chennai, India by Dr. A. K. Venkatachalam.
The Hip surgery procedures performed by Dr. A. K.  Venkatachalam include proxima hip replacement, Birmingham hip replacement, Durom hip resurfacing, Cemented and uncemented Hip replacements.
Why choose MJRC's Dr. Venkatachalam?
Vast experience in hip joint replacements, both primary and revision. 

Due to the high end technology and equiments, our patients pain is diminished in the post operative period.

Expert anesthetists ensure painless surgery & recovery.

Top hospital infrastructure & advanced diagnostic equipment back doctor Venkatachalam's extensive expertise.

English speaking staff.

Implants are of the finest quality and are FDA approved.

Costs are affordable to the most sensitive patient while high quality of service in ensured.
The Cost of Hip Replacement Surgeries in Chennai, India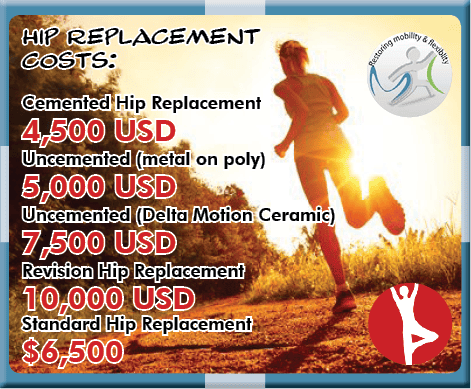 Hip replacement Surgery Cost Includes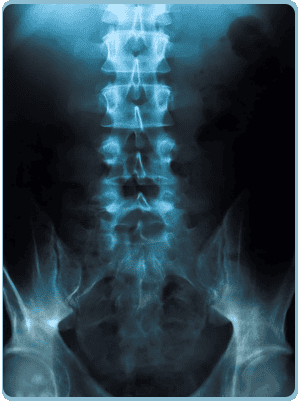 Internal transfer by car to and from the hospital from Chennai international airport on arrival/departure
Initial consultation for a straight forward case without co morbidities
Stay in a single room for 6-7 nights. One person can stay in the same room at no extra cost.
Cost of standard implant. If you want any special requirements or extra components are required during your surgery, the actual costs will be charged.
Fees of surgeon, anesthesiologist and assistants.
Duty doctor's & nursing charges.
Theatre charges
Standard medication for regional anesthesia
Physiotherapy
Consumables & routine medications related to the surgery
Post op Procedure related investigation like x ray and blood test
A guest relation & international patients officer will work closely with you to facilitate your stay.
A dietitian will advise and provide your dietary requirements daily from a range of Indian & international menus.
A comprehensive discharge summary given prior to discharge.
Follow up consultation with your surgeon by e mail.
Travel & tourism advice and coordination for extended stay.
Cost Excludes
Pre Op consultation with other specialist for patient with co morbidities or illnesses.
Pre op investigations
Blood transfusions post op
Prolonged pain control management
Stay in excess of 7 nights
Medications and treatment for pre- existing or non- procedure related conditions
Guest meals, phone calls, in room soft drinks, extra food, room services
Laundry services
A video recording of your procedure can be provided on request at extra cost.

Related Experiences:
LASIK Eye Surgery in India
Stem Cell Therapy for Muscular Dystrophy in India
Stem Cell Therapy for Kidney Failure in India
Brazilian Butt Lift in India
Stem Cell Therapy for Autism in India
Stem Cell Therapy for Parkinson's Disease in India
---