Narayana Health Group
Liver Transplant, Heart Surgery, Orthopedics, Kidney Transplant, CABG, Knee Replacement, Hip Replacement, Eye Surgery, Dentistry, Radiology, Urology, Ahmedabad, Jaipur, Bangalore, Kolkata, India

Basant Health Centre Building No. 1 18th Main, Sector 3, HSR Layout, Kolkata, India

Specialty:

Anti Aging, Cancer Treatment, Cosmetic/Plastic Surgery, Dentistry, ENT, Executive Healthcheck, Eye/Lasik Care, Fertility Treatment, General Medicine, General Surgery, Gynecology Treatment, Heart Care/Surgery, Laparoscopic Surgery, Laser Surgery, Neurology, Obesity/Bariatric Surgery, Organ Transplant, Orthopedic/Knee Surgery, Pediatric Treatment, Radiology/CT Scans, Rehabilitation, Robotic Surgery, Skin Care, Spine Care/Surgery, Sports Medicine, Urology, Vascular Surgery

Focus Area:

Liver Transplant | Heart Surgery | Orthopedics | Kidney Transplant | CABG | Knee Replacement | Hip Replacement | Eye Surgery | Dentistry | Radiology | Urology | Ahmedabad, Jaipur, Bangalore, Kolkata, India
Narayana Health Group Profile Overview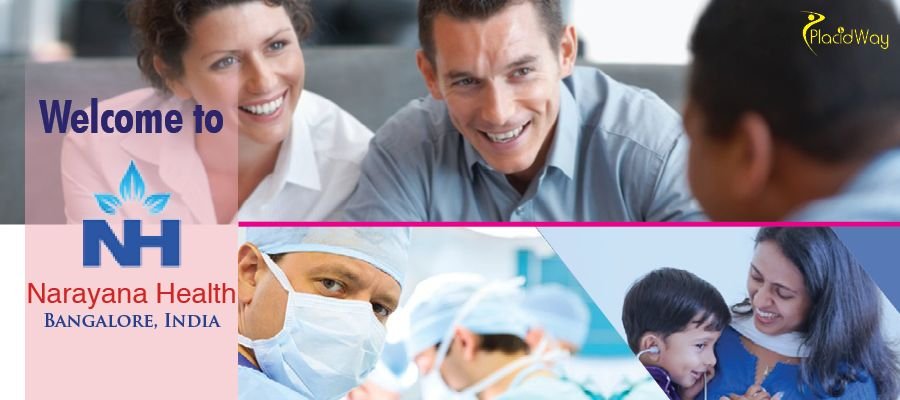 Welcome to Narayana Health
Narayana Health, formerly known as Narayana Hrudyalay, is a multi-specialty hospital chain in India, with its headquarters in Bengaluru. The group was founded by Dr. Devi Shetty back in 2000, under the guidance of the Asian Heart Foundation. Today the group has 31 hospitals in 19 locations. More than 1,500 full-time doctors and 15,000 employees work together to help patients from all over the world.
The highly skilled surgeons perform more than 150 surgeries per day and an average of 80,000 outpatients are seen every month. The Narayana Health Group is one of the best healthcare service providers in India, offering exceptional care, cutting-edge research and advanced medical procedures.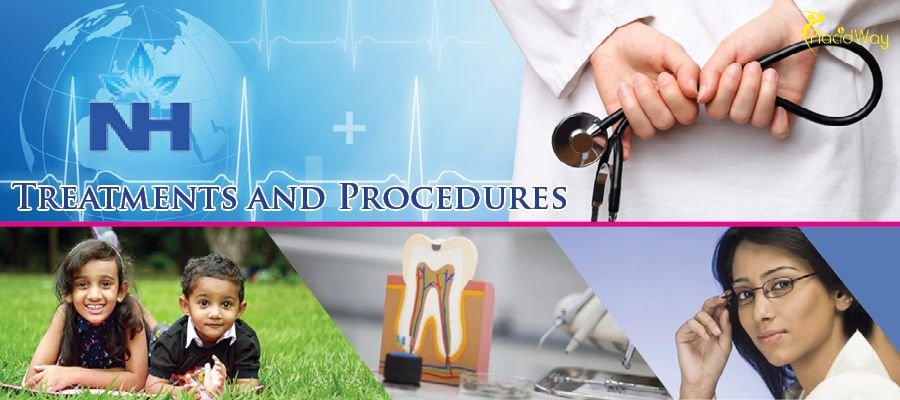 Specialties
CARDIAC SURGERY

CRANIO-MAXILLO FACIAL SURGERY

DENTAL SCIENCES

DERMATOLOGY & COSMETOLOGY

DIABETOLOGY

E.N.T

ENDOCRINOLOGY

GASTROENTEROLOGY

GENERAL SURGERY

INTERNAL MEDICINE

INTERVENTIONAL RADIOLOGY

NEPHROLOGY

NEUROLOGY

NEUROSURGERY

NUCLEAR MEDICINE

OBSTETRICS & GYNAECOLOGY

ONCOLOGY

OPHTHALMOLOGY

ORTHOPAEDICS

PAEDIATRICS

PHYSIOTHERAPY & REHABILITATION

PLASTIC SURGERY

PULMONOLOGY

RADIOLOGY

REPRODUCTIVE MEDICINE

RHEUMATOLOGY

THORACIC SURGERY

TRANSPLANTS

UROLOGY

VASCULAR SURGERY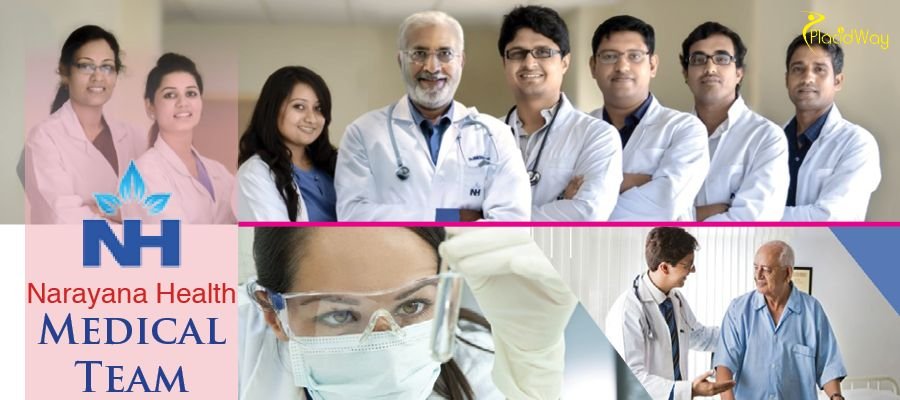 Medical team
Dr. Alok Mathur - Cardiac Surgeon
Dr. Kamal Kumar Mathur - Kidney Transplant Specialist
Dr. Girish Subhas Shetkar - Head & Neck Surgery
Dr. Dilip Pethani - Orthopedic Specialist
Dr. Nischal Naik - Plastic Surgeon
Dr. Rakhil Yadav - Neurologist
Dr. Sanjeev Mehrotra - Urologist
Dr. Shilpa Sapre - Gynecology Specialist
Testimonial
I was diagnosed with a lump in my neck and Dr. Partha Pratim Sen suggested to remove the lump to avoid any future complication. My family was deeply impressed by the quality of care I received from check-in to check-out. Everyone was outstanding, from nurses and paramedics to the surgeon and all the volunteers, even in the stressful hospital environment. This makes all the difference. I'd also like to praise Dr P.P. Sen for his friendly behavior.
N.S.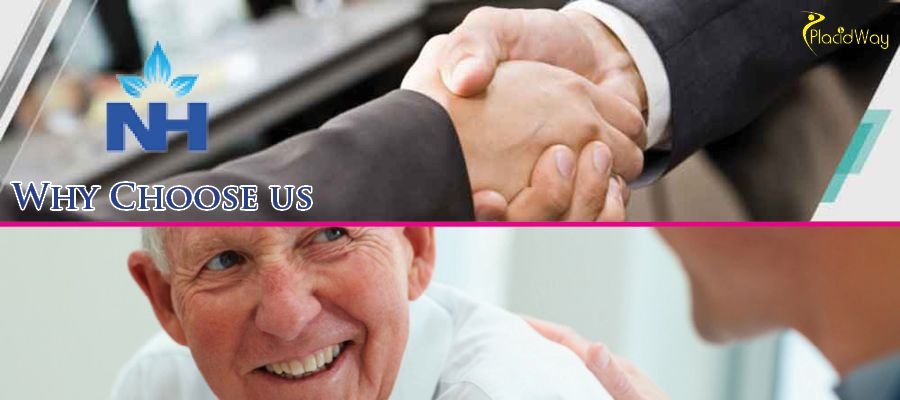 Why choose Narayana Health?
Experienced and dedicated medical experts
Delivers a full range of medical and surgical services
Provides high quality medical care
Blends together exceptional medical expertise and leading-edge technology
Why Medical Tourism in India?
India has became the medical tourism capital of the modern world, offering expert physicians and surgeons, latest technological advances and the very best in patient care. Specializing in cardiology, orthopedics, organ transplant, fertility, plastic surgery, dentistry, cancer procedures, neurosurgery and nuclear medicine, India has some of the best specialists in these fields in the world.
If you want to know more about the procedures offered by Narayana Health, please contact us!

---
---
Anti-Aging Related Packages