Anterior Cruciate Ligament (ACL) Repair Surgery in India
Treatment:
Orthopedic/Knee Surgery
Focus Area:
Anterior Cruciate Ligament Repair Surgery in India | Sports Injury Treatment Packages New Delhi | Orthopedic Surgery Center New Delhi | Traumatic Injury Clinic | Joint Injury Treatment | ACL Surgery Surgeons India | Knee Surgery Hospitals | Knee Repair
---
Get ACL treatment now in India at MediTour Clinic
Is your knee bothering you? Do you find it difficult or painful to engage in moderate activity because of knee pain?
Have you tried home remedies for your knee pain without success?
If so, you may have damaged, torn or ruptured your anterior cruciate ligament.
The anterior cruciate ligament is a ligament that connects the patella, or kneecap to the upper portion of the tibia, or front shinbone. The anterior cruciate ligament is one of four ligaments found in the knee joint.
Injury to this ligament is one of the most common in individuals involved in sports such as:
Basketball

Skiing

Football

Soccer

Jogging
The anterior cruciate ligament is extremely important in knee joint stability and can be damaged through fast changes in direction as well as pivoting or twisting movements. In most cases, activity, and not age factors are the determining factor on the type of treatment plan engaged for damaged, torn or ruptured anterior cruciate ligaments.
Treatment Plan for ACL treatment
Common approaches to anterior cruciate ligament treatment include:
Non-surgical physical therapy and rehabilitation

Hinged knee brace 

Surgery - in cases where the torn ligament is also accompanied by an additional or secondary knee injury, surgical treatment may be advised.
Most surgical repairs of torn anterior cruciate ligaments are:
Performed in outpatient facility scenarios

Scheduled in the morning so you can return home or to your hotel room later in the day

Performed with an arthroscope, a minimally invasive procedure.
Repair on the torn or damaged tendon may require the surgeon to harvest or utilize a portion of the knee (patellar) tendon for grafting the torn or damaged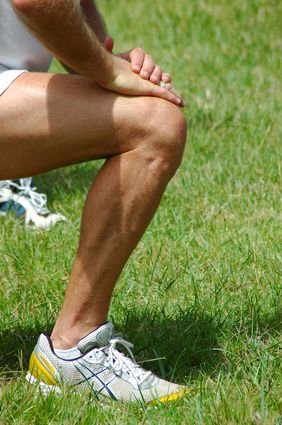 anterior cruciate ligament. Grafts are held in place with metal or bioabsorbable screws.
Post-Procedure Care for treatment 
The most common ACL treatment procedure is the same day surgery, enabling patients to go home several hours following the surgical procedure.
Following the surgical procedure, the patient may require crutches for about a week to 10 days post-surgery. Only partial weight bearing patients are advised to engage in supervised physical therapy within 2 to 3 days after surgery in order to promote flexibility, range of motion, and healing processes.
Risks and Complications for ACL procedure
Any procedure, even minimally invasive procedures, come with certain risks and surgical complications, which may include but are not limited to:
Post-surgical infection

Stiffness (between 5% to 25% of individuals who have undergone ACL repair report knee stiffness and some loss of range of motion, according to the American Academy of Orthopedic Surgeons)

Instability - some patients may experience recurring knee joint instability following a reconstructed ligament repair procedure

Pain - some patients complain of postoperative knee pain surrounding the kneecap following ACL reconstruction surgery
Who Should Consider ACL Repair?
If you experience pain, instability or a chronically weakened and painful knee joint, talk to your doctor about ligament tears. Anterior cruciate ligament repair offers greater stability and support of the knee joint. Treatments for tears and ruptured anterior cruciate ligaments may also restore:
Range of motion

Strength

Ability to perform daily household tasks, climb stairs, and engage in low demand sports.

Pain relief
Individuals who have undergone ACL surgery or reconstruction often enjoy 80% and 95% restored function of the knee joint.
Price Range for ACL Surgery Procedures
| | | | |
| --- | --- | --- | --- |
| Treatment | Hospital Stay | Total Stay | Price ($) |
| Anterior Cruciate Ligament (ACL) Repair Surgery | 2 days | 7 days | 4550 |
Destinations for ACL Surgery Procedures
One of the most popular destinations in India for Anterior Cruciate Ligament (ACL) Repair Surgery is the MediTour India, located in New Delhi.
Please Click here to request more information from MediTour India.
---
Orthopedic/Knee-Surgery Related Packages
Orthopedic/Knee-Surgery Related Experiences