Dr. A. K. Venkatachalam MJRC Clinic
Orthopedic Procedure offered by Dr. A. K. Venkatachalam
27, 1st avenue, Besant Nagar, TAMIL NADU 600090 India, Chennai 600090, India

Specialty:

Orthopedic/Knee Surgery, Sports Medicine, Stem Cell Therapy

Focus Area:

Dr.A.K.Venkatachalam MJRC Clinic | Orthopedic Surgery | Hip Replacement Surgery | Knee Surgery | Full Shoulder Surgery | Hip Resurfacing | Total Knee Replacement | Shoulder Arthroscopic Surgery | Partial Knee Replacement | Partial Hip Replacement Surgery | Cartilage surgery | Shoulder Resurfacing | Hip Replacement India | Total Hip Replacement | Mini Hip Replacement | Short Stem hip replacement | Chennai, India
Dr. A. K. Venkatachalam MJRC Clinic Profile Overview

Dr. A. K. Venkatachalam's MJRC Clinic

Dr. A. K. Venkatachalam's MJRC Clinic specializes in Knee, Hip, and Shoulder Surgery. We treat local, national, and international patients with all types of joint disorders. Our surgeries are performed using advanced procedures in Orthopedics in a modern hospital environment.
Specialized physiotherapy and rehabilitation services help the patient to return back to normal activity quickly after surgery.


Dr. A. K. Venkatachalam's MJRC Clinic specializes in Knee Replacement, Reconstruction, and Knee Arthroscopy Procedures. This includes:
Gender specific, minimally invasive, ligament sparing, High flexion, Oxford unicondylar knee

High tibial osteotomy, Tibial tubercle osteotomy

Arthroscopic ACL reconstruction, microfracture, menisectomy, patellar stabilization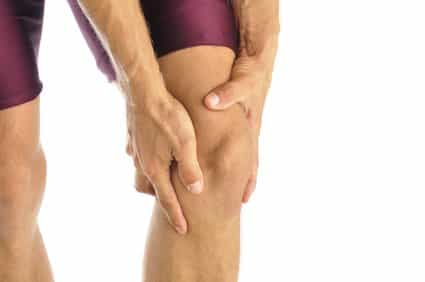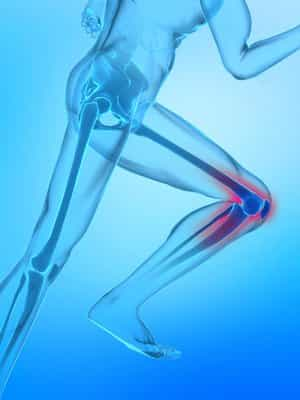 The Hip surgery procedures include Proxima hip replacement, Birmingham hip replacement, Durom hip resurfacing, Cemented and uncemented Hip replacements.

Total shoulder replacement, shoulder resurfacing, partial shoulder replacement are performed for arthritis.

Arthroscopic (key hole surgery) and open surgery is also performed for dislocations, rotator cuff tear and SLAP lesions.

Knee Replacements High Flexion
Gender Specific
Unicondylar
Bilateral
Arthroscopic ACL Reconstruction
Hip Resurfacing
Proxima Hip
Shoulder Arthroscopy.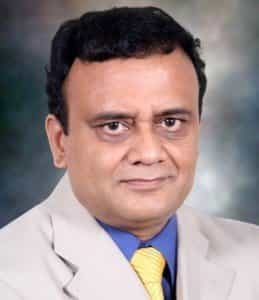 Dr. A.K. Venkatachalam, MS (Orth), DNB (Orth), FRCS (UK), MCh. (Orth) (Liverpool), consultant Orthopedic surgeon trained in the UK & Belgium. He has performed over 3,000 knee arthroscopies including ACL reconstruction & over 1,500 knee replacement surgeries.
He has pioneered deep bending knee, minimally invasive & less invasive procedures for total knee replacement, gender knee replacement, bilateral replacements, unicondylar oxford knee replacement and proxima hip replacement surgeries in South India.


Your knee replacement surgery in India costs less than private treatment in the UK, Canada, USA and Middle East Asia. Our standard equals or excels that in the UK and US but cost of surgery is much less. Cost of a knee replacement is only £3500 or US $7000 versus 40,000 USD in the US or £9000 in the UK for a TKR.
We have many satisfied patients from India and abroad. Our International patient testimonials lend credence to our expertise.

We have vast experience of doing joint replacements, both primary and revision. We have pioneered High flexion knee replacements, Oxford knee, Gender specific knee, MIS and LIS knee surgery. Patients recover faster and complain of very little pain in the post operative period. Latest advances are practiced.

Expert anesthetists ensure painless surgery & recovery.

Hospital has infrastructure & advanced diagnostic equipment to back doctor's expertise.

Nursing care is rendered by knowledgeable and understanding, English speaking staff.

Implants are of the finest quality and are FDA approved. Consumables are not recycled.

Costs are affordable to the most sensitive patient considering the quality of service.

---
Dr. A. K. Venkatachalam MJRC Clinic, Chennai, India Profile Details

Dr. A. K. Venkatachalam's MJRC Clinic

Dr. A. K. Venkatachalam's MJRC Clinic, offers Total knee replacement (TKR), High flex TKR, arthroscopic ACL reconstruction, Unicondylar replacement, bilateral replacements, osteotomy in Chennai.
Your common conditions like Osteo-arthritis, rheumatoid arthritis, ACL injuries, gout, articular cartilage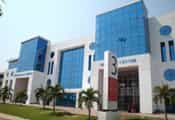 damage, posterior cruciate ligament injury, meniscal injuries, chondromalacia patella, fractures and dislocations are discussed.
In a short span of time the doctor has achieved many firsts in the field of Orthopaedic surgery. These include the launch of the Proxima hip replacement, Gender specific knee replacement, High flex knee replacement, Shoulder replacements, painless surgery, day care surgery etc.
We strive to stay ahead of technology and latest innovations by constant research, up gradation of processes, health safety standards and innovative procedures. We keep pushing up the level of patient satisfaction and comfort to match world standards but at very affordable costs.
Our rooms are comfortable with all amenities provided. Nursing care is rendered by young dedicated nurses. The operating rooms provide a safe environment for Joint replacements with laminar air flow theatres. US FDA implants are used without overages being added by the hospital thus making it very cost effective. Menus for special needs can be catered. For patients returning to the US after surgery, our tie up with dedicated nurses ensures a seamless follow up with physicians and nurses.
We offer specialized Physiotherapy and Rehabilitation services to help the patient to return back to normal activity quickly after the surgery.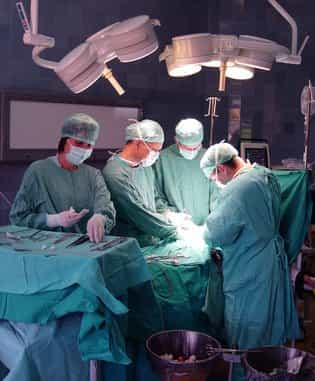 KMH is committed to treating patients with medical expertise and compassion. Our program for international patient offers support to the patients and family members who find themselves at great distances from home, facing new people, new environments and complex medical procedures.
Hospital is located in the central part of Chennai. Rooms are comfortable and cater to discerning patients with non intrusive staff, TV, locker, fridge etc. Most importantly, the operating theatres in this hospital have laminar air flow with HEPA filters with 99. 99 % efficiency, where the air is changed 25 times per hour to eliminate the chances of infection. Well trained nurses will attend to your needs.
Multi-specialty referrals are available to assess a patient with concomitant illnesses and prepare them for surgery. Recovery from surgery is no longer a painful ordeal, as expert anesthetists provide effective anesthesia and post operative pain relief.
The intensive care unit is monitored by alert physicians round the clock. There are well qualified physiotherapists to help you recover quickly from surgery.
One attendant can be accommodated in the patient's room itself at no additional cost. Special menus can be catered for. A rejuvenation ayurvedic package can be arranged for patients and their relatives. An overseas patient coordinator will arrange your tours, reservations and shopping activities.

---
Dr. A. K. Venkatachalam MJRC Clinic Treatments Offered

Dr. A. K. Venkatachalam's MJRC Clinic

Total knee replacement- normal, high flexion and oxinium

Unicondylar knee replacement Oxford Knee

Gender specific knee replacement

Minimally invasive/ less invasive surgery

Arthroscopic ACL reconstruction

Cartilage surgery

Tibial tubercle transfer

High tibial Osteotomy

Fractures & dislocations

Fractures & dislocations

Arthroscopic (key hole) surgery

Shoulder stabilization for instability

Total shoulder replacement

Rotator cuff repair

Shoulder stabilization

Sports Injuries(SLAP lesions, dislocations)

Total Hip Replacement - Short Stem Ceramic Hip

Proxima Hip

Surface hip replacement(Birmingham hip replacement/ Durom Hip resurfacing)

Core decompression for Osteo-necrosis

Pelvic and acetabular fractures
Cost Knee Replacement
Cost of a knee replacement varies from case to case. It depends upon the age, condition, gender, implant & preferred accommodation. The actual cost for an individual patient will be arrived at after clinical and radiological examination by the surgeon.
Since there are no hidden charges, our costs are low without compromise in quality. You will get the best value for money in terms of comfort, implant and attention.
Generally a single standard knee replacement cost starts at 7000 dollars for overseas patients and can go up to 13000 USD with higher implants. For Indian patients, cost of a standard single knee replacement starts at 1.85 lakhs for a general ward.
Quoted cost will cover the following under regional anesthesia
Stay for 5 nights starting on the day of surgery. Extra days before & after will be charged additionally.

Cost of prosthesis

Fees of surgeon, anesthesiologist and assistants.

Duty doctor's & nursing charges.

Theatre charges

Standard medication for regional anesthesia

Physiotherapy

Consumables & routine medications related to the surgery

Post op x ray and hemoglobin estimation

Patient's diet
Cost excludes
Pre Op consultation with surgeon

Pre op investigations

Post op blood transfusion

ICU stay & prolonged pain control

Post op consultations

Take home medications

Stay in excess of 5 nights & double occupancy by attendant's during package

Medications and treatment for pre- existing or non- procedure related conditions

Guest meals, phone calls, in room soft drinks, extra food, room services
Exact cost can be determined only after a pre op assessment by the surgeon. The cost estimate is based on a straighforward proceeding without complications. Individual conditions can make the procedure costlier and you will have to pay actual costs. You will be informed in advance to procure more funds..
A procedure done under general anesthesia will be charged extra.

Doctor's fees, hospital bill, implant cost is to be settled separately.
If the patient desires up gradation of accommodation or extended stay, actual plus services will be billed extra. Professional fees will rise commensurately.

The above prices apply to patients settling their bill in Indian rupees at the hospital directly. Prices in foreign currency depend on exchange rates.
Comparable costs of a knee replacement in various countries
USA- 45,000 $
UK- 10,000 pounds
Thailand- 15,000 $
Singapore- 20,000 $
Costa Rica- 15,000 $
India- 6500- 13,000 $

---
Dr. A. K. Venkatachalam MJRC Clinic Certificates, Accreditations, Qualifications

Dr. A. K. Venkatachalam's MJRC Clinic

MD, FRCS (UK), MCh Orth, (Liverpool, UK), MS Orth, DNB Orth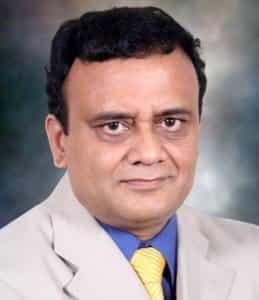 Dr. Venkatachalam is a board certified consultant Orthopedic surgeon in Chennai. He has amassed vast experience in Joint replacement surgery in UK, Belgium & the middle east. He is well versed in primary & revision TKR, THR, partial knee (Unicondylar knee) and bilateral replacements.
He is also well versed with ACL reconstruction, PCL reconstruction, cartilage reconstruction, having trained with the pioneer surgeons in the UK and Belgium. He has pioneered High flex TKR or deep bending total knee replacement, Gender specific solutions Hi flex TKR, Unicondylar mobile bearing replacement (Oxford knee), minimally invasive (MIS) or LIS (less invasive surgery) and the Proxima hip replacement in South India. The first bilateral mobile bearing Unicondylar knee and the First Gender specific replacement in South India were performed by him.
He has headed the department of Orthopedics in regional referral hospitals in Oman and Dubai where he gained vast experience in the treatment of Pelvic, acetabular fractures and complex trauma and Joint replacements.
He has been invited to present guest lectures in the UAE and India. He is on the panel of Best Orthopedic surgeon experts for www.gulfmd.com, Ask Your Doctor Online and www.doctorndtv.com.
Dr. A. K. Venkatachalam qualifications include:
MBBS – University of Madras- 1983

DNB Orth- National board of examinations- 1991

MS Orth- Delhi university- 1992

FRCS- Royal college of physicians and surgeons of Glasgow-1994

MCH Orth- University of Liverpool 1995.
He has the following registrations:
Undergraduate and Post Graduate registration with Medical council of India and Tamil Nadu

Permanent registration with GMC, London, UK.

Registration with the DOHMS of Dubai, and UAE as a Specialist in Orthopedics

---
Dr. A. K. Venkatachalam MJRC Clinic Testimonials

Dr. A. K. Venkatachalam's MJRC Clinic
Connie D. from Canada - Wrist Surgery
Connie D. and her husband who had a successful wrist surgery and cardiac consult at Dr. A. K. Venkatachalam, in Chennai, India.
John & Polly Norman, The Green House, Northern Sporcedes Greece Bilateral Painless High Flex Knee Replacements
We would like to thank the MD and all his staff, especially Dr.Venkatachalam for the two successful Knee Replacements. Our stay here has been truly wonderful, people have been outstanding and we can't thank you all enough, we will miss you all, but remember you all.
Padman Perumal Princeton Junction, New Jersey, United States of America
Hope all is well with you. It was a great pleasure to meet you last week in Chennai. I write this letter to you to express my sincere gratitude for the taking good care of my mom over the past weeks. My mom is feeling great after the total knee replacement surgery. She is fully functional now and is able to fold her legs, walk with out any pain and more than anything else sleep well during night with no pain. I want to let you know that your kind nature, attention to details and personalized treatment to individual patients and their situation is what sets you apart from the peers. We are extremely pleased with your services and will recommend to our friends. You are a true blessing to the medical field. Keep up your great service and I again thank you so much from the bottom of our hearts.
Mrs Mary Carmichael, North East England
Good Morning Dr Venkatatchalam, We have been home a week tonight, and things seem to be going well. My GP is very pleased with what he saw, apparently here you have an xray after six months, he will arrange one under nhs but we may well come back between September and Christmas, so I expect you would arrange it… Mary and George.
Mr. Norman Galloway, Spain
Dear Dr Venkatachalam, Many thanks for your message and I have very much pleasure in returning my very best wishes for a very Happy Christmas and a prosperous New Year. I am pleased to tell you that I am making good progress and working very hard with the physio. All the very best to you and yours from your friend in Spain. Norman Galloway.
Mr. Cliff Arkley, UK
Dear Doctor I trust all is well. Just to let you know I have had a 6 month follow up check with an orthopedic consultant here in UK. He took some pictures (I will endeavour to get copies for you) and said all looks good, in place and well. The on and off discomfort and occasional I have is (he agrees with your diagnosis) due to knee cap wear. I may have to deal with this later. In the meanwhile he said for me to just carry on as normal and report back in around a year. All the best Regards Cliff Arkley
Mrs. Indira Deen - Bilateral TKR- UK
For many years, I suffered with severe Rheumatoid arthritis which affected my knees most of all. I was told by my GP that I needed to have TKR surgery and I was put on the NHS waiting list. Eventually, I became frustrated with the waiting as well as the high incidence of "MRSA" affecting hospitals. I decided I will look to get treatment abroad. I found Dr.A.K. Venkatachalam's website on the internet and learnt all about his work on TKR. I also spoke to one of his clients in the UK who had the surgery. Having spoken to Dr. Venkatachalam also, I decided to travel to Chennai India for the surgery.
The surgery was a total success. I felt no pain. The nursing care was excellent, there were always nurses on hand to assist you at any time of the day or night and nothing was too much for them. They always had a pleasant manner and a smile on their face. My room was spotlessly clean each day for my entire stay. After, I left the hospital, I spent a few days at a Grand hotel and Spa, As it turned out I had a knee operation and a relaxing holiday all in one.
For any one contemplating surgery under the care of Dr. Venkatachalam, I would say you have nothing to worry about. You will find that he is there at every step of the way; from the time of the operation to the day you leave. Such continuity of card is not something you will find in the UK hospitals. To date, I'm back in Chennai for my second TKR surgery. This was done a week ago. I will be returning back to the UK in a few days without a single regret, only sincere thanks to the doctor for looking after me so well. Indira Deen Luton Bedfordshire UK Tel 01582- 581300
Dear Dr Venkatachallam I have returned to work today altho' I am not feeling 100% well but I hope I will feel a lot better as time goes by. I still feel very tired and the pain is a bit bothersome at times. I don't think the cold is making it any easier to recover quickly, it is probably the cause for the slow recovery. Anyway, the knee looks fine, it has healed up very nicely and I am doing the exercises as often as I can. I am grateful for all you have done. The operation was not so painful as I believed talking to patients here in the UK who has had it done. Perhaps much of that was down to your own methods and expertise for which I considered myself lucky to have benefited from. I miss the warmth of Chennai and its people who I found to be so hospitable. I shall always remember them with affection. I suppose Ms Meenakshi the 'super gran' must be out of the hospital by now. She was so brave to have had 2 knee replacements within a week of each other. I trust she is now well on her way to a quick recovery. Whenever you see Dr Jagdish, please convey my warm regards. Thanks once again Doctor and my best wishes always. Indira Deen UK 2006
Mr.Ken Austin, Bradford UK - 80 year old great grand dad
Dear Doctor My swim in Greece went very well even though I wasn't able to do my original swim due to rough seas. However, I think I covered about the same distance. You will have seen from Polly's photos that I had 4 swimmers to accompany me though they stayed well behind so that it was my swim. You may be pleased to know that I raised a total of £535 which will go towards building an extension to a school for disabled children in the south of Tamil Nadu.
My knee is doing very well although I bruised it today in a fall in the supermarket. I quite frequently fall when the toe of my prosthesis catches on the floor & I have nothing to support me. Otherwise the joint seems to be doing well. I went to my GP last week because I still had some pain & couldn't straighten my knee very well. I thought that this might be because of fluid retention. He said that I had better have an x-ray so I am waiting for the results of that.
On the NHS it takes about 10 days normally but we are having postal difficulties at the moment so I don't know when I'll get a result but actually the joint seems a lot easier now.. I'm sorry to say that there doesn't seem to have been much interest locally in my experiences. I never cease from extolling your expertise but I suppose there aren't that many people, needing a joint replacement, who can afford to fly to India. I also have nothing but praise for the way I was treated at the hotel. I found the staff to be very helpful in spite of language difficulties . The staff at the hospital was also very kind & did their best to make me comfortable. I am very grateful for the attention I received & am certainly in much better condition than I was when I arrived in Chennai. I will email you again when I get the results of the x-rays.

---
Dr. A. K. Venkatachalam MJRC Clinic Awards & Recognitions

Dr. A. K. Venkatachalam's MJRC Clinic
Dr. A. K. Venkatachalam has been featured in local and foreign television channels, press and other media. Please visit following sites for extensive Press Coverage.
Briton undergoes DOUBLE high flexion Knee replacement
Extra knee bending favoured by Weterners as well
Ortho surgeon & knee specialist from Chennai has performed the first double High flexion knee replacement for a British national in Chennai. Seized up with severe pain, a 66 year old gentleman from Central England underwent a bilateral knee replacement. Recovering from double knee surgery, he will be spending the next three weeks in a sea side resort.
Increasing number of medical tourist patients from UK for joint replacements This surgery underlines the tremendous need for services of highly trained and skilled specialists to do the surgery in India. Satisfied with the medical treatment, they recuperate as tourists at nearby seaside resorts till their clips or sutures are removed and fly back to the UK when they are fully confident to travel.
Briton undergoes First Oxford Unicondylar knee replacement -Marine consultant from Sussex
A 56 year old marine consultant underwent bilateral (double unicondylar knee replacement in Chennai recently. He was miffed by the prolonged wait in the NHS and the private sector which couldn't give him a date till mid November. By having his knee repaired in India by Dr.Venkatachalam, he should be in shape to enjoy the Christmas vacation in the UK with his family and also save a lot of money. The operation will costed him 4500 pounds as compared to 6000 in the UK for a single side and 12000 pounds for bilateral partial knee replacements. He also enjoyed tax benefits for overseas surgery.
Advantages of Unicondylar knee replacement
In this operation, the orthopedic knee specialist replaces only one half of the joint, commonly the inner side which wears out in middle aged individuals in their fifties. The operation is performed by a minimally invasive incision about 3-4 inches long unlike a total knee replacement where it is 9 - 12 inches long in an operation that lasts 1.5 hrs. Since the soft tissues like ligaments are spared, the knee feels more natural and normal activities like Squatting are possible. Recovery is also faster about 3- 5 days in hospital. Cost is lesser than a TKR.
British Television appearance
ITV's Current affairs programme featured interview with Dr. A.K. Venkatachalam. The most popular current affairs programme in the UK, "Tonight with Trevor McDonald, recently showed a film on medical tourism from the UK to India. Dr.Venkatachalam was one of the Doctors interviewed in the film for his experience in treating British patients who are currently visiting Chennai as medical tourists.
American Church official's Bilateral ligament spar New York official undergoes double TKR in Chennai
Turned down by insurance companies back enough because he was too young for knee replacements, a middle aged Church official from New York's Episcopal Church preferred Dr.Venkatachalam for bilateral knee replacements
Less invasive painless knee replacements performed
Surgery & recovery was rendered totally painless by regional anesthesia avoiding side effects of anesthesia. Less invasive TKR through 5 inch small incisions, regional analgesia, multimodal perioperative pain management rendered recovery painless.

---
---