Are you at your wits' end trying to get pregnant, and feel like you're between a rock and a hard place because you can't find accessible or affordable treatments in your own country? Every year, thousands of women find themselves in the very same predicament. The IVF Panama Reproduction Center offers such women state-of-the-art technology for in vitro fertilization, giving them hopes that their dreams will finally come true.
About IVF Panama
The IVF Panama Reproduction Center, under the directorship of Dr. Mario Vega, has been a leader in assisted reproduction technology in Panama and Central America for over a decade. Some of the most common technology and treatments utilized at IVF Panama include IVF with laser assisted hatching, IVF with a transport incubator, and IVF procedures combined with ICSI (intracytoplasmic sperm injection) and PGD (preimplantation genetic diagnosis).
"Our facility is one of the first oocyte banks in Panama, and headquarters for the first Latin American workshop of in vitro maturation of oocytes," states Dr. Vega. "Our state-of-the-art technology and IVF laboratory and our multidisciplinary staff are trained in the latest technologies available in reproductive medicine."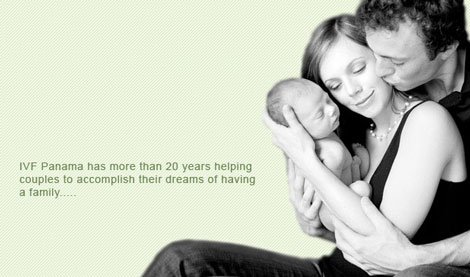 IVF Panama offers a variety of services to women and couples, including dedicated management of fertility issues. Medical subspecialists with multidisciplinary training and experience offer the best international center not only in IVF, but obstetrics, maternal fetal medicine, gynecology and reproductive medicine.
"The center treats both male and female infertility conditions," explains Pramod Goel, CEO and founder of PlacidWay, and international medical provider and resource based in Denver, Colorado. "At IVF Panama, the facilities offer the most advanced technology and genetics laboratory in the region. They're also the only facility within the country where PGD or preimplantation genetic diagnosis is performed to help reduce birth defects and transmission of disease to offspring."
About Dr. Vega
Dr. Mario Vega specializes in maternal and fetal medicine, assisted reproduction and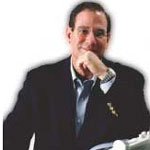 infertility. He's a trained, experienced and knowledgeable obstetrician and gynecologist perinatologist. He specialized at the Albert Einstein College of Medicine, Hospital and Medical Center in New York, from where he received his maternal and fetal medicine fellowship.
In early 2006, he opened Punta Pacifica Gynecology and Obstetrics Center at the Punta Pacifica Medical Center, an affiliate of John Hopkins International Medicine. He's a member of numerous associations, including the National Medical Association, the American College of Obstetrics and Gynecology, the American Fertility Association and the Panamanian Society of Obstetrics and Gynecology of Panama, as well as the Panamanian Society of Perinatal Medicine.
Located in Panama City, Panama, the IVF Panama Reproduction Center has long met the needs of desperate women and couples longing for a child of their own. The numerous specialties, treatments and possibilities offered by IVF Panama, as well as their affordable pricing of treatments, have made it one of the most popular destinations for IVF patients around the world.
For more information about IVF Panama, infertility treatments in Panama or Central America, and about Dr. Vega and his facility, visit PlacidWay.com.