The Institute for Reproductive Medicine, located in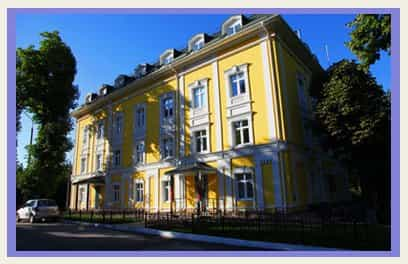 Kyiv, Ukraine, offers the latest technologies in cryopreservation, in vitro fertilization and additional assisted reproduction technology methodologies.

Denver, Colorado 11/15/12: PlacidWay is pleased to announce alliance with the Institute for Reproductive Medicine located in Ukraine. The facility focuses on assisted reproduction technologies and is classified with the highest level of accreditation offered by the Ministry of Health of Ukraine.

"I am pleased to announce our relationship with the Institute for Reproductive Medicine," says Pramod Goel, CEO and founder of PlacidWay, an international medical provider based in Denver, Colorado. "High-tech diagnostic equipment, ultrasound machines and color dopplerography offer some of the most detailed diagnostics in the field of reproductive and infertility medicine."

State of the Art Technology in ART

The Institute for Reproductive Medicine is equipped with a state-of-the-art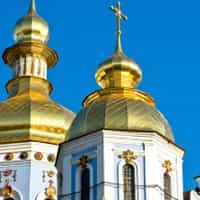 embryology laboratory and an on-site certified pharmacy that collaborates with pharmaceutical giants from Switzerland, France, Germany and the United States, resulting in extremely affordable prices for in fertility treatment medications. Such technologies in the field of assisted reproductive technologies are essential for greater rates of success in reproductive techniques and treatments. "Specialists in international reproductive medicine are highly trained in reproductive medicine and technologies, and we closely collaborate with leading European fertility clinics," states Director and founder Fedir
Dakhno.

Dakhno is a member of the American Society for Reproductive Medicine, adhering to and providing the highest standards in patient-focused care. With accurate and precise diagnosis, its implementation of counseling, and a personalized approach to medicine focused on infertility, the doctor and staff provide maximum assistance to patients.

The facility is equipped with state-of-the-art technology and equipment manufactured in Sweden, Denmark, France and Australia and consists of an infertility unit, embryological unit and surgical unit as well as a polyclinic that addresses prenatal diagnosis and pregnancy care, cervical pathology specialists, urologists, and a day patient department.

For more information about infertility treatments abroad, regarding the Institute for Reproductive Medicine in Ukraine, or PlacidWay, visit placidway.com.

About the Company:
PlacidWay is a leader in the medical tourism industry, dedicated to offering accurate, up-to-date information and resources regarding medical travel, international providers, treatments, procedures and destinations for international travelers. For press inquiries about PlacidWay or to arrange an interview with Pramod Goel, call +303.317.3607, or visit info@placidway.com.