Transform Your Look with Mommy Makeover in India
Why Choose India for Mommy Makeover?
Looking for a complete transformation after giving birth? A Mommy Makeover in India might be just what you need! This procedure can help you get your pre-baby body back with minimal downtime.
In this article, we will provide an overview of the mommy makeover procedure and list some of the best medical centers in India for this treatment. We will also compare prices and packages offered by these centers, and explain why India is a great destination for mommy makeovers.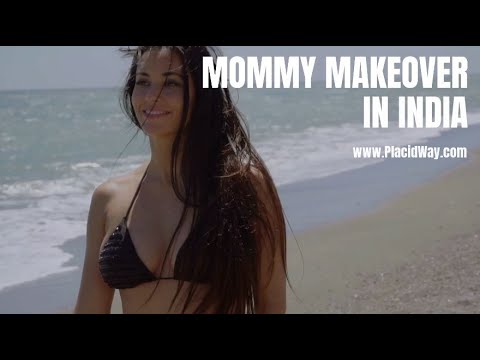 ---
Affordable Mommy Makeover Packages in India
A Mommy Makeover in India can be a great way to get back your pre-pregnancy body. It can also be an affordable way to achieve your desired look. There are many mommy makeover packages available in our recommended clinics in India whose prices range between $4,500 and $7,900.
The price will vary depending on the type of procedure you choose and the clinic. However, you can expect to pay a fraction of the cost of mommy makeover surgery in the United States.
---
Cost of Mommy Makeover in India
A Mommy Makeover in India cost $5,000 on average. The price will depend on the procedures you choose, as well as the location of your surgery.
In general, mommy makeovers in India are cheaper than in other countries. This is because the cost of living is lower in India and there is a large supply of skilled surgeons.
You can see the prices between countries in the cost comparison table below.
Mommy Makeover Cost Comparison in India

| Country | Procedure | Price |
| --- | --- | --- |
| India | Mommy Makeover, Cosmetic/Plastic Surgery | $5000 |
| United States | Mommy Makeover, Cosmetic/Plastic Surgery | $20000 |
| United Kingdom | Mommy Makeover, Cosmetic/Plastic Surgery | $16000 |
| Australia | Mommy Makeover, Cosmetic/Plastic Surgery | $9500 |
---
Best Clinics for Mommy Makeover in India
A Mommy Makeover in India is a relatively new concept but one that is rapidly catching on. The term mommy makeover refers to a Breast Augmentation, Tummy Tuck, and Liposuction procedure that is done together in order to help a mother regain her pre-pregnancy body.
This type of procedure is also sometimes called a mommy tuck. There are a number of different clinics that offer mommy makeovers in India, and it can be hard to decide which one is right for you.
Here is a look at some of the best clinics for mommy makeovers in India:
---
Videos about Mommy Makeover in India
Mommy Makeover in India is a great option for mothers who want to improve their appearance. India is a country with a rich cultural heritage and mommies from all over the world can find good doctors and surgeons here. The cost of mommy makeover in India is also very reasonable.
Furthermore, the results of a mommy makeover in India last long and are natural-looking. Here are some of the videos about this procedure in India, which can give you an idea of what to expect.
---
Plastic Surgery in India Reviews for Mommy Makeover
India is a popular destination for mommy makeovers, and patients often report excellent results. Most patients report feeling more confident and looking better than ever after this procedure. Read online reviews about a mommy makeover in India to get more information.
---
Mommy Makeover in India FAQs
You would like to know more about affordable Mommy Makeover in India. Read our answers to the most frequent questions a patient as you has.
---
Best Mommy Makeover Surgeons in India
If you're considering a mommy makeover in India, you'll want to choose a board-certified plastic surgeon. There are many benefits to having your surgery performed by a board-certified doctor. You know that your surgeon has the experience and credentials to provide you with the best possible care.
In India, there are many experienced and qualified mommy makeover surgeons to choose from. Schedule a consultation with a few different surgeons to find the one that's right for you. Once you've found the perfect doctor, you can relax and enjoy the beautiful results of your mommy makeover.
---
Explore Medical Tourism in India Before Mommy Makeover Surgery
There's no better place to enjoy a mommy makeover than India. Surgery in India is highly affordable, and you'll also be able to enjoy a truly fascinating and exotic country during your recovery.
India is a land of contrasts, with a rich and diverse culture that will delight and surprise you. From the bustling streets of Mumbai to the tranquil beauty of Kerala, there's something for everyone to enjoy.
And of course, no trip to India would be complete without a visit to the Taj Mahal. This magnificent mausoleum is one of the most iconic sights in the world, and it's sure to take your breath away. Other places you can visit in India are:
Taj Mahal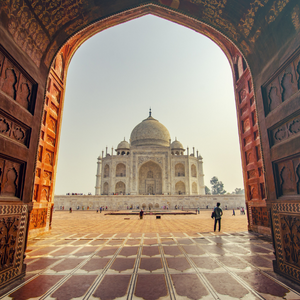 Kerala Beach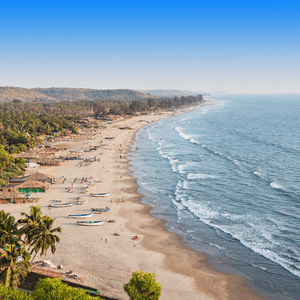 New Delhi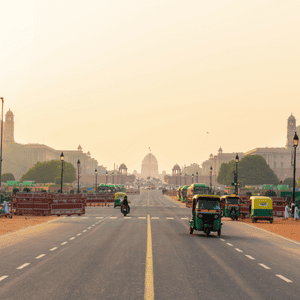 So if you're considering a mommy makeover, be sure to add India to your list of potential destinations. You're sure to have an unforgettable experience.
---
Choose Affordable Mommy Makeover in India Today!
Congratulations on choosing to improve not only your appearance but also your overall well-being with Mommy Makeover in India. We know that with our help, you will love your new look. Are you ready for the transformation?
Contact us today to schedule your consultation and take the first step on this exciting journey! After all, you deserve it.
---