Raj Cosmetic and Plastic Surgery Centre
Top Plastic Surgeon in Chennai, India Dr. M. Raj Kumar Clinic
15th Main Road Near Coffee Day, Anna Nagar West, Chennai 2037, India

Specialty:

Alternative Medicine, Anti Aging, Cosmetic/Plastic Surgery, Hair Transplantation, Laser Surgery, Medical Spa Treatment, Skin Care

Focus Area:

Plastic Surgery Centre in Chennai India | Reconstructive Microsurgery | Breast Enhancement | Rhinoplasty | Tummy Tuck | Male Breast Reduction | Liposuction | Mammoplasty | Buttock Augmentation | Face Lift | Hair Transplantation | Burns & Reconstructive Surgery | Oral Cancer Reconstruction | Orthognathic
Raj Cosmetic and Plastic Surgery Centre Profile Overview

About Raj Cosmetic & Plastic Surgery Centre in Chennai, India
When you are considering having cosmetic or reconstructive surgery, you want to be attended by an experienced doctor who not only has the experience and is using the latest technology, but also someone who is dedicated to achieving the natural-looking result that preserves your unique personality and spirit.
Raj Cosmetic and Plastic Surgery Centre offers patient education and is comprehensive in its approach to both surgical and non-surgical techniques. An experienced team of cosmetic surgeons provides in-depth knowledge and assistance in selecting procedures that best refine your look and discover the image you always desired.

Dr. M. Raj Kumar is the founder of Raj Cosmetic and Plastic Surgery Centre in Chennai, India and is one of the most skilled cosmetic and reconstructive surgeons in India, who has focused for more than 10 years on microsurgery and cosmetic enhancements.
Throughout his career, Dr. M. Raj Kumar has brought happiness into the lives of his patients by helping them recover either list thumbs or fingers to reducing male breast or augmenting the breasts of women who desired a fuller look, among others.
Practicing in beautiful Chennai region of India, Dr. Raj Kumar's cosmetic and plastic surgeries are a unique option to enhance your looks, personality, sensuality, physical appeal and build self-confidence.
Dedicated to providing you with the very best care and advice possible, it is our goal to offer you the most accurate procedure!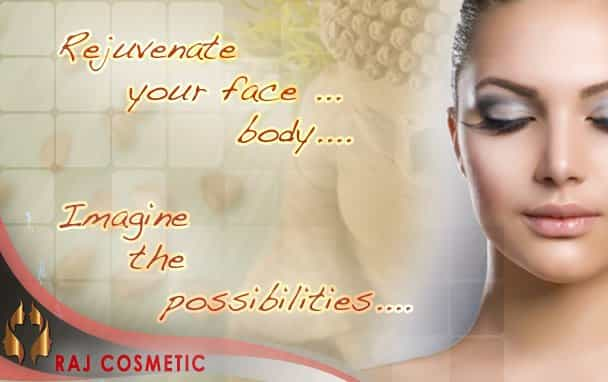 In today's competitive society, people recognize the importance of self-improvement whether it is for social or professional reasons. In a sense, cosmetic surgery offers a second chance – through cosmetic surgery, Dr. M. Rajkumar aims to change your appearance like you always wanted, by altering parts of your body that function normally but make you unhappy.
Treatments and Surgeries Offered by Raj Cosmetic & Plastic Surgery Centre in Chennai, India
Non-surgical Procedures

Surgical Procedures

The Non-Surgical cosmetic procedures we offer:

Fillers

Cellulite Treatment (Skin Tightening)

Facial Glow Treatment

Hair Loss Treatment via Laser Cap

Hair Loss Stem Cell Therapy

Hair Loss Therapy via PRP (Platelet Rich Plasma)

Hair Loss Treatment via Derma Roller

Laser Hair Removal (Permanent - USFDA Approved Machine)

Laser Scar Removal

Laser Wart / Mole Removal

Mesotherapy Anti Hair Fall

Mesotherapy for Facial Rejuvenation

Mesotherapy for Dark Circles & Wrinkles around the Eye

Safe Ear Piercing

Stria Treatment (For Pregnancy Stretch Marks)

The Surgical cosmetic procedures we offer:

Liposuction (Body Contouring)

Rhinoplasty (Nose Surgery)

Blepharoplasty (Eyelid Surgery)

Burns & Contractures Treatment

Gynecomastia(Male Breast Reduction)

Hand & Reconstructive Micro Surgery

Jaw Surgery

Lip Reduction
About Dr. M. Raj Kumar Cosmetic & Reconstructive Surgeon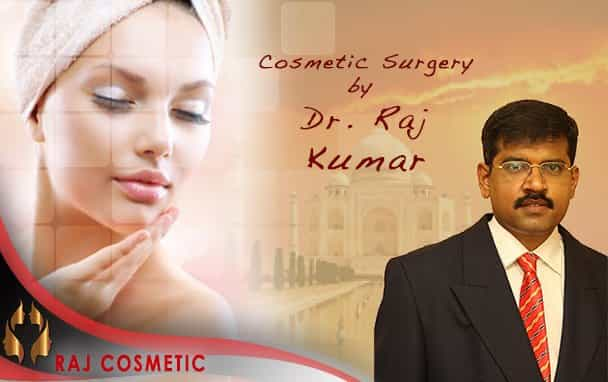 A leader, scholar & artist in Medical Science, Dr. M. Raj Kumar is the founder of Raj Cosmetic & Plastic Surgery.
Dr. M. Raj Kumar MS MCH (Plastic) DNB, MRCS, FCLM (Fellowship in Cosmetic & Laser Medicine - GERMANY) is a qualified cosmetic & plastic surgeon from a reputed national level institute, presently working as Senior Assistant Professor at the Institute of Hand Micro Surgery & Department of Plastic Surgery, Stanley Medical College Associated with the prestigious institutions in Chennai (Kilpauk Medical College & Madras Medical College).
International experience from Edinburg, UK and University of Griefswald - Germany in Aesthetic Medicine & Surgery.

Doctor has been in practice for last 15 years. He is also a reputed teacher in Plastic Surgery too.

His main interests are Cosmetic and Hand & Microvascular Surgery, successfully performing Finger Replants/ Free Flaps/ Thumb Reconstruction/ Brachial Plexus.

He is a Pioneer in Rhinoplasty, which is his favorite surgery and a Master in Liposuction and Abdominoplasty.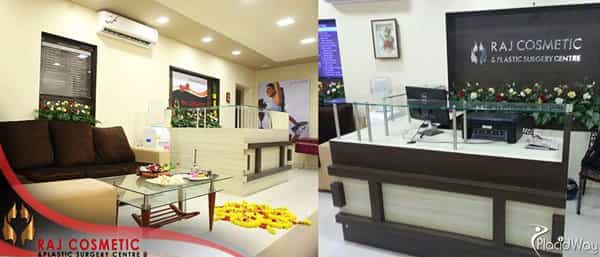 Why Choose Chennai, India for Plastic Surgery?
Plastic surgery originated in ancient India, around 3500 B.C. documented within the Sushruta Samhita. Interestingly, many of the surgical procedures performed nowadays were also performed in Ancient India. Even today, India is one of the main providers of world class results in various cosmetic surgery and reconstructive plastic surgery procedures.
Take advantage of the great results, warm Indian hospitality and affordable costs that make India the most attractive cosmetic tourism destination!
Self-image has other components, but one of the most important is appearance.

---
---