Punarnava Ayurveda Hospital
Kochi, India
Edappally North P.O., Cochin-24, Kerala-India

Focus Area: Ayurvedic Treatments India | Wellness Center | Arthritis Treatment | Knee joint treatments | Psoriasis Management | Multiple Sclerosis Management | Respiratory Allergic Diseases | Obesity Management | Sports Injuries Treatment | Kochi City, India
Ayurvedic Treatments India, Wellness Center, Arthritis Treatment, Knee joint treatments, Psoriasis Management, Multiple Sclerosis Management, Respiratory Allergic Diseases, Obesity Management, Sports Injuries Treatment, Kochi City, India?
Profile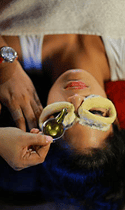 Welcome To Punarnava Ayurveda Hospital
Punarnava Ayurveda Hospital located in Kochi city, in Kerala, South India is among the finest Ayurveda and wellness hospitals in India. The hospital offers ayurvedic treatments for arthritis, Psoriasis, knee joint pain, neck pain, backache, weight loss and multiple sclerosis. With over 22 years of experience, Punarnava Ayurveda Hospital possesses a high success rate for a number of "difficult to treat" diseases. The hospital has won both national and international awards and is also ISO 9001-2008 certified and Green Leaf accredited.

Treatments Offered by Punarnava Ayurveda Hospital
Arthritis & Rheumatic diseases
Osteo Arthritis Knee joint
Psoriasis Management
Osteoporosis
Multiple Sclerosis Management
Respiratory Allergic Diseases
Obesity Management
Spine related disorders
Sports Injuries
Degenerative disorders
Musculo Skeletal Disorders
Supportive Therapy for Developmental Delay in Children
Addiction treatment
Parkinson's Disease
Hemiplegia Avascular
Necrosis of Femur Head Liver Dysfunctions
Digestive Diseases
Age Related Diseases