Shreyas Retreat India
Ayurveda, Spa Treatments, Yoga, Rejuvenation Massages, Neuropathy, Beauty Treatments, Bangalore, India

Santoshima Farm, Gollahalli Gate Nelamangala, 562123, India

Specialty:

Alternative Medicine, Ayurveda, Medical Spa Treatment, Yoga/Meditation

Focus Area:

Ayurveda | Spa Treatments | Yoga | Rejuvenation Massages | Neuropathy | Beauty Treatments | Bangalore, India
Shreyas Retreat India Profile Overview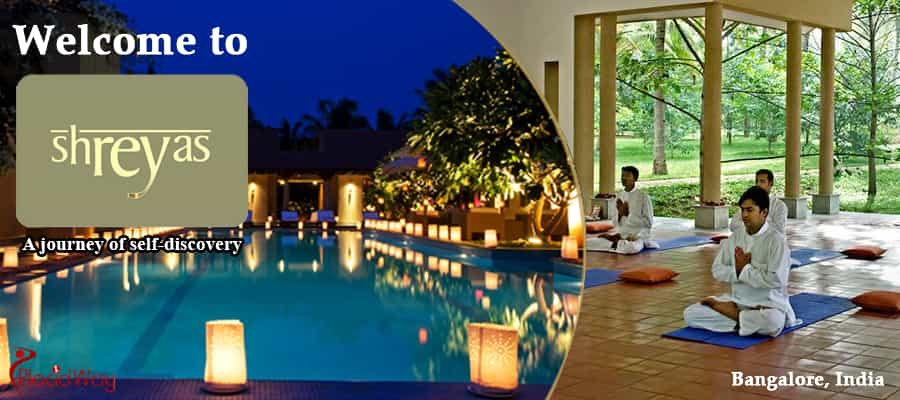 Welcome to Shreyas Retreat India
Located in Bangalore, India, Shreyas is dedicated to promoting the authentic spiritual tradition of Yoga in a holistic manner and is recognized as one of the finest Yoga retreats in the world. The team enables their guests to integrate the manifold facets and benefits of Yoga into their daily lives without the austerity and rigor usually associated with ashrams.
The guests benefit from a private, tranquil haven to pamper, nourish, detoxify and recharge themselves. Situated just one hour's drive from the Bangalore International Airport, Shreyas is a sprawling oasis of green.
Treatments and procedures
Yoga
Meditation
Spa treatments
Ayurveda
Rejuvenation massages
Naturopathy
Beauty treatments
Panchakarma
For more information about the treatments and procedures offered by Shreyas Retreat India, please contact us!

---
---