Calf Implants Cosmetic and Plastic Surgery in India
Treatment:
Cosmetic/Plastic Surgery, Calf Implants
Focus Area:
Silicone Calf Implants Abroad | Cosmetic Surgery | Calf Augmentation Surgery | India
---
Calf Implants Surgery Service in India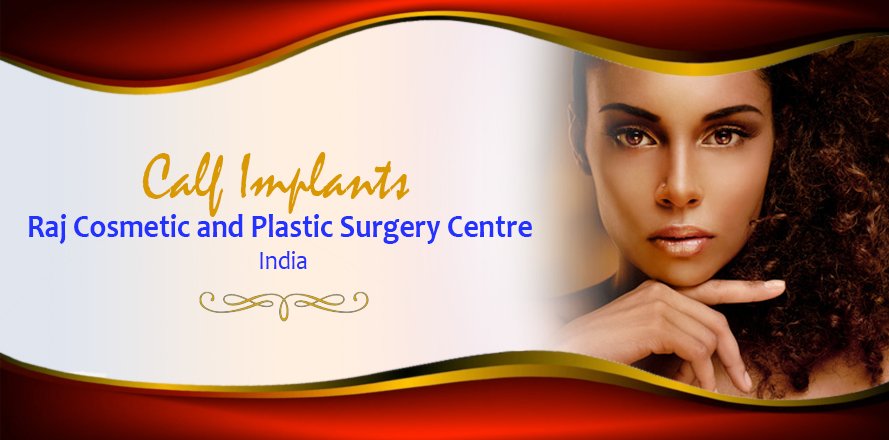 Calf Implants at Raj Cosmetic and Plastic Surgery Centre Chennai India
Most of us have concerns with our legs. Either they're too skinny or uneven; we have tried different exercises to get rid of our skinny calves. What's the best solution? To achieve the muscular calves you desire, calf augmentation is performed. 
Calf Implants or Calf Augmentation is a surgical outpatient procedure intended to enhance the appearance of calves. The implants (usually silicone) are surgically inserted under the fascia (inner part of the muscle) of the calf. The fascia is a strong and tight layer covering the muscle. It will help enclose the implant in the original position. 
Before surgery, the cosmetic surgeon will:   
Assess your calves.
Take your medical history.
Ask what you want to achieve – your desired "look."
The procedure may take 1-2 hours to perform. Individuals who have undergone this procedure report minimal pain and advise the importance of using compressive garments and devising a leg elevation plan in the first weeks after recovery. After the recovery period, the implants are resilient to undergo the physical stress of sports and strenuous activities.
Check if you can be a candidate for a calf implant.
Men and women who:
Have skinny calves
Have uneven calves
Who suffered from muscular injuries
Who suffered leg deterioration such as those who experienced accidents, spina bifida, and polio.
Want to achieve a more balanced look on their lower legs.
Calf Implant Package at Raj Cosmetic and Plastic Surgery Centre, Chennai, India
There are a lot of cosmetic and plastic surgery centers that offer affordable calf implants. One of the best in the world is Raj Cosmetic and Plastic Surgery Centre in Chennai, India.
Why Choose Raj Cosmetic and Plastic Surgery Centre in Chennai, India?
Raj Cosmetic is one of the best providers of world class cosmetic and reconstructive surgery procedures.
Calf implants at their center only costs USD $3,250!
Take advantage of the warm Indian hospitality.
Skilled and experience head surgeon - Dr. M. Rajkumar
Raj Cosmetic and Plastic Surgery Centre, Chennai, India offers a second chance through cosmetic surgery. Avail of their Calf Implants Package in Chennai, India.
For more information, click the button below!

Related Experiences:
Calf Implants in Thailand
Calf Implants in Turkey
Rhinoplasty in India
Breast Augmentation in India
Liposuction in India
Tummy Tuck in India
---
---
---
---