Benefits of Choosing Dental Veneers in Turkey
Affordable Smile Makeover by Choosing Dental Veneers in Turkey
If you are looking for an attractive solution to improve your smile esthetic, Dental Veneers in Turkey can be a practical option. These custom-made shells can help your teeth look whiter and prettier.
If you are wondering why Turkey - because it offers the following benefits:
Modern dental clinics working by A.D.A. standards
Affordable packages with attractive services for international patients
Board-certified dentists who speak English well
Dental tourism is an option to visit beautiful places in Turkey
Let's dive into each of these benefits and find out why choosing Turkey for veneers will be your best choice!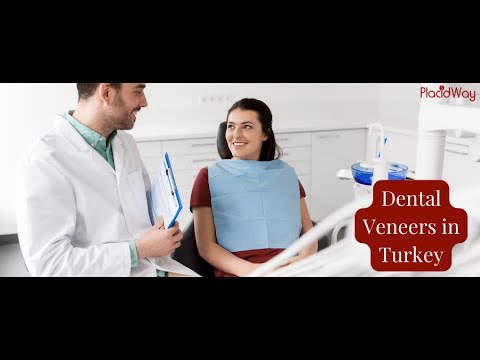 ---
All-Inclusive Dental Veneers in Turkey Packages
As an international patient going abroad for dental work, you are curious about the price and if there are any additional costs included. Therefore, clinics in Turkey offer inclusive packages for dental veneers at the price of $250 which include attractive services such as
Transportation from the airport and to the clinic
Translation service
Doctor fees.
Read package inclusions below to find the right for you.
Dental Veneers package in Turkey is $250 per tooth. Get complete details on the price, inclusion, ex
Dental veneer Antalya, Turkey, find all the necessary details about the best package here. Know the
---
How Much Teeth Veneers in Turkey Cost?
Dental veneers in Turkey are an affordable option for the UK, Germany, and American patients. For example, in Germany veneers can cost up to $4,200, while in the UK over $600 per tooth. This is the main reason why patients from European countries visit Turkey to pay around $300 for tooth veneer.
We compare the costs in the table below between Turkey, Germany, the UK, and the USA.
Dental Veneers Centers Cost Comparison in Turkey
| Provider | Procedure | Price |
| --- | --- | --- |
| Cerrahi Group Dental Clinic | Dental Veneers, Dentistry | $230 |
| Bergedent Esthetic Dentistry and Implantology | Dental Veneers, Dentistry | $400 |
Dental Veneers Cost Comparison in Turkey

| Country | Procedure | Price |
| --- | --- | --- |
| Germany | Dental Veneers, Dentistry | $4213 |
| United Kingdom | Dental Veneers, Dentistry | $600 |
---
Advanced Dental Clinics in Turkey for Veneers
Dental clinics in Turkey have years of experience in helping patients achieve their dental health goals. These clinics offer top-notch services and safe care for you and your family.
We work with some of the best clinics in Turkey which provide the best dental work to local and foreign patients. See their profiles below and find the right clinic for you.
---
Watch Videos about Dental Work in Turkey
Wondering what is it like to have dental work in Turkey? You will find out by watching our videos below. The average price of veneers, package and patient experience are explained in our videos.
---
Dental Veneers in Turkey Reviews
Before coming to Turkey for dental work, we advise you to find former patient reviews so you can be familiar with the procedure. Therefore, in this section are successful stories of patients who have undergone dental procedures in Turkey.
---
Questions and Answers about Dental Veneers in Turkey
Curious to meet the clinics and explore the costs in Istanbul, Ankara, and Izmir? We have prepared the answers to these questions below in more detail.
---
Best Dentist in Turkey for Veneers
Finding the right dentist abroad can be difficult. Especially when you're coming for the first time to another country for a dental procedure. But don't worry because we provide you with information about board-certified dentists in Turkey below.
You can read their profiles, and check out dentists' credentials and experience. Afterward, you can make a reliable decision for your dental veneers in Tukey.
---
Get Turkish Veneers & Also Explore Istanbul, Izmir and Antalya
Istanbul, Izmir, and Antalya are the three most popular cities for dental tourism in Turkey. Besides, these cities have a lot of historic, cultural, and iconic places to explore.
Here are the top tourist spots to visit in Antalya, Izmir, and Istanbul:
Magnificent Aya Sofia Mosque in Istanbul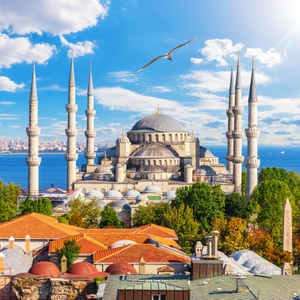 Swim in Mediterranean Sea in Antalya - a famous tourist place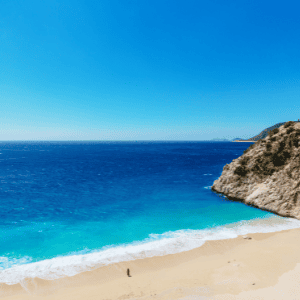 Take a walk in Izmir center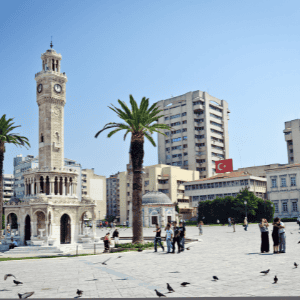 ---
Choose Dental Veneers in Turkey and Save up to 70%!
Experienced dentists who work in dental clinics across Turkey will help you achieve the desired dental aesthetics. You will save up to 70% of the money by choosing Dental Veneers in Turkey.
PlacidWay team is here for all your questions so don't hesitate to contact us for further guidance!
---