Your Guide to Breast Implants in Izmir - Turkey
Why Choose Breast Implants in Izmir, Turkey?
The small breast size or other breast issues can affect your self-esteem. Fortunately, Breast Implants in Izmir, Turkey can help you change the size and shape of your breasts.
Izmir has world-class clinics and professional plastic surgeons who work with patients like you. Once you come to Izmir for a boob job you can also enjoy a nice vacation and visit some of its wonders.
Read our guide to find out more!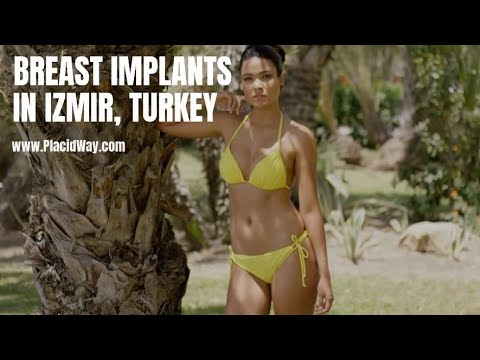 ---
Breast Implants in Izmir Cost Comparison
Low-cost of Breast Implants in Izmir is one of the important reasons why international patients come here for plastic surgery. Besides the affordability, medical care is of the highest quality. You will get breast implants in Izmir at $2,770 on average by the American standards of surgery.
In other developed countries like Germany and the UK, you would have to pay over $6,000 for boob augmentation. Compared to Izmir, a boob job in other countries is over 50% more expensive.
Check out the table below to see the costs.
Breast Implants Cost Comparison in Turkey

| Country | Procedure | Price |
| --- | --- | --- |
| Turkey | Breast Implants, Cosmetic/Plastic Surgery | $2775 |
| United States | Breast Implants, Cosmetic/Plastic Surgery | $8000 |
---
Best Plastic Surgery Clinics in Izmir
Ready to find out which Plastic Surgery Clinics are in Izmir? Then read our recommended clinics profiles below to know what are their advantages. Izmir is one of the most popular cities in Turkey for cosmetic surgery due to its low-costs and high-quality of surgery.
Also, Izmir boasts many clinics where you can get an effective and safe boob job. Meet some of them and find the one that suits you most.
Top Center
Located in Izmir, Turkey, ENTO Medical Center was opened in 2001 and since then it has been offering quality and high tech health services through its expert physicians.
Top Center
Bestify Group is a company providing various cosmetic treatments in Turkey. It specializes mostly in hair transplants, plastic surgery and dentistry. As Bestify Group, we guarantee you an experienced team of professional and personal medical consultants that will assist you 24/7, even upon return to your home country.
Top Center
Assoc. Dr Fatih Uygur is a leading plastic surgeon in Izmir, Turkey. He has specialized in various cosmetic procedures using advanced techniques. The most important procedures offered in the clinic are rhinoplasty, septorhinoplasty, breast aesthetics (breast enlargement, breast lift, breast reduction), gynecomastia, abdominoplasty chin aesthetics, PRP and more.
---
Watch Video about Breast Implants in Izmir, Turkey
---
Plastic Surgery in Izmir Reviews
Interested to find out what was the experience of other patients? You can read some of the reviews here and get familiar with plastic surgery and clinics in Izmir.
---
Professional Plastic Surgeons in Izmir
We know that going abroad for plastic surgery can make you feel anxious due to a lack of knowledge about surgeons. Luckily, we are here to help you choose the right plastic surgeon in Izmir for your breast implants.
You should look for the credentials and experience of your surgeon and former patient reviews. Also, make sure to ask for a video consultation with the surgeon in Izmir before the trip.
Assoc. Prof. Dr. Fatih Uygur Plastic Reconstructive and Aesthetic Surgeon Dr. Fatih Uygur ...
Plastic Surgeon in Izmir Turkey | Dr Fatma Soysuren Dr Fatma Soysuren, Plastic Surgeon in Izmir Tur...
---
Explore Izmir - History, Culture, and People
Izmir, the ancient name Smyrna, is the third-largest city of Turkey on the Aegean coast. The city connects the modern and historic sides of Turkey.
You can explore Izmir during your stay for breast implants and meet its beauty such as
The clock tower on the Konak square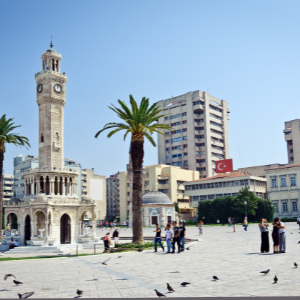 Romantic street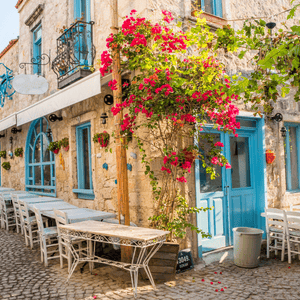 Ruins of a temple in Agora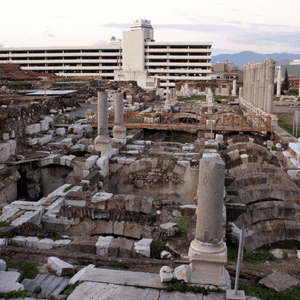 ---
Choose Your Breast Implants in Izmir, Turkey Today!
Breast Implants in Izmir, Turkey is a cost-effective way to achieve the desired proportions of your breasts. With the help of experienced surgeons in Izmir, you will regain your self-esteem and feel beautiful.
Our friendly PlacidWay team will be with you along the way on this journey. Contact us to get your FREE quote!
---