Get Your All on 6 Dental Implants in Thailand
Choose All on 6 Dental Implants in Thailand - Affordable Tooth Replacement
Looking for a way to restore your smile and dental health? However, due to the high costs of dental implants in your country, you remain with missing teeth problem. But, there is an affordable solution abroad! All on 6 Dental Implants in Thailand will help you get quality artificial teeth at low cost.
This guide contains information about the best clinics, dentists, and costs in Thailand. Plus, you'll have the opportunity to explore Thailand beauty and culture. Read our guide to find out more!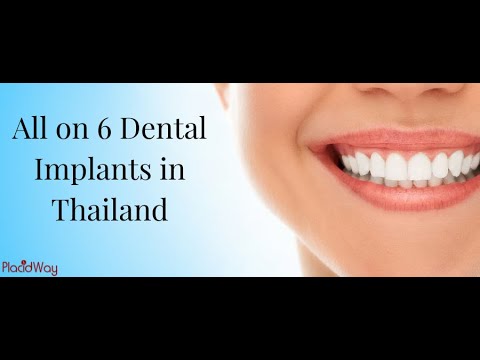 ---
Cost of All-on-6 Dental Implants in Thailand
All-on-6 Dental Implants in Thailand cost $10,500 on average, while in Australia and North America the price is over $25,000. All on 6 implants in Thailand are almost three times more affordable than in more developed countries.
The low cost of all on 6 dental implants is one of the main reasons responsible for rising dental tourism in Thailand. You should know that the low cost in Thailand doesn't compromise the quality of dental implants. Because clinics in Thailand are well equipped with the latest technology and internationally trained dental surgeons.
All on 6 Dental Implants Cost Comparison in Thailand

| Country | Procedure | Price |
| --- | --- | --- |
| United States | All on 6 Dental Implants, Dentistry | $28000 |
| Canada | All on 6 Dental Implants, Dentistry | $27000 |
| Thailand | All on 6 Dental Implants, Dentistry | $10500 |
| Australia | All on 6 Dental Implants, Dentistry | $25000 |
---
Top 4 Dental Clinics in Thailand for Implants
Dental Clinics in Thailand are accredited to perform high-standard of dental work for their patients. You will find a lot of benefits for patients like you that Thailand clinics provide such as
English-speaking medical team - A communication between you and a dentist will be with no barier
Board-certified dentists - Experienced dentist performs long-lasting implants
World-class clinics - Comfortable rooms and dental office for your safe dental care
Affordable packages at the price you can afford!
Take a look at the profiles for our recommended clinics below.
---
Video About Dentists in Thailand
Watch our video below to find out more about dentists in Thailand. You can see who are the best dentists in Thailand and what are their credentials.
---
Dental Work in Thailand Reviews
Ready to meet other patients who have been to Thailand for affordable dental implants and other treatments? Then read their stories below to know what to expect from your dental work.
---
Best Dentists in Thailand for Implants
If you are curious to meet your dentist in Thailand, this section provides information about the best dentists. Their hard work and many years of experience will help you achieve your dental care goal.
They are implant specialists with international training certificates. You can communicate in English with your dentist via video call because they speak English well.
Contact us and we will help you find your dentist in Thailand today!
---
Visit Thailand for All on Six Implants & Also Experience Charm and Culture
Thailand is a magnificent country with cultural diversity. It is also being one of the most visited countries for dental work.
We will show you a few places you can explore during your dental vacation in Thailand.
Wat Arun Temple in Bangkok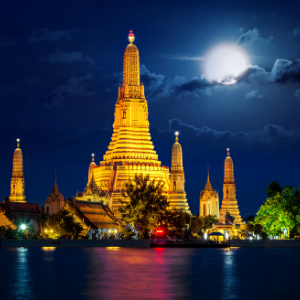 The Ananta Smakhom Throne Hall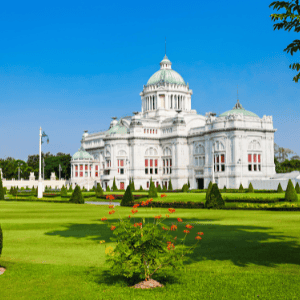 A Gate to the Asiatique Riverfront Nightmarket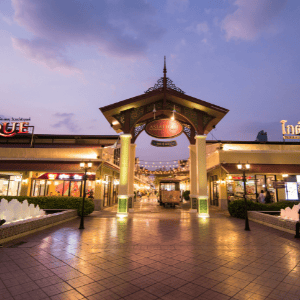 ---
Book Consultation for All on 6 Dental Implants in Thailand for Your New Smile!
By choosing quality All on 6 Dental Implants in Thailand your missing teeth will be the past. Now you can smile confidently with natural-looking artificial teeth!
Contact our PlacidWay team for more information about dental implants and Thailand as your destination for dental work.
---