Full Mouth Restoration in Turkey - Regain Your Beautiful Smile
Why Choose Turkey for Full Mouth Reconstruction?
Do you have damaged, severely worn, or missing teeth? If you want to improve your smile aesthetics and regain your mouth function, Full Mouth Restoration in Turkey can help.
The advantages of getting full-mouth reconstruction in Turkey are
Cost-saving up to 70% compared to the UK and the US

High-success rate of teeth restoration

Dental specialists provide safe procedures

Experienced medical team

Top-notch technology

Experience of a new culture and places in wonderful Turkey!
---
Full Mouth Reconstruction in Turkey Cost Comparison
The cost of full-mouth restoration in Turkey is the main reason why patients from the West come here. But cheap dental work doesn't compromise the quality of dental care. Therefore, you will pay just $4,000 on average in Turkey for full-mouth reconstruction while in the UK it costs over $35,000!
So, you can save over 70% of your money by coming to Turkey for teeth restoration. See the costs in the following table.
Full Mouth Restoration Cost Comparison in Turkey

| Country | Procedure | Price |
| --- | --- | --- |
| United States | Full Mouth Restoration, Dentistry | $40000 |
| United Kingdom | Full Mouth Restoration, Dentistry | $35000 |
| Turkey | Full Mouth Restoration, Dentistry | $4000 |
---
Top Rated Clinics for Dental Work in Turkey
Turkey has numerous dental clinics which provide effective, safe, and affordable dental procedures. They receive thousands of international patients in a year and offer a comfortable stay during the treatment.
You'll find some of the top-rated clinics in Turkey below. Check out their profiles and find the one that best suits your needs.
---
Watch Videos About Full Mouth Restoration in Turkey
Our videos below provide more details on Full Mouth Restoration in Turkey. Check them out to learn more.
---
Find Patient Reviews of Full Mouth Reconstruction in Turkey
---
Full Mouth Reconstruction Specialists in Turkey
Turkey is home to some of the best dentists in the world. Their certifications and experience are the proof of that. Of course, you have to do research before choosing the right dentist for your dental needs.
Therefore, we can help you by providing a list of top dentists in Turkey who will help you achieve your oral health goals. Read some of the dentists profiles below and contact us for more details.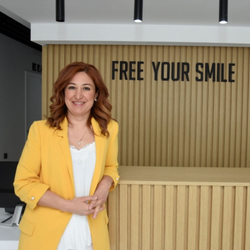 Dilek Aksu Güler graduated from Süleyman Demirel University, the faculty of dentistry in 2...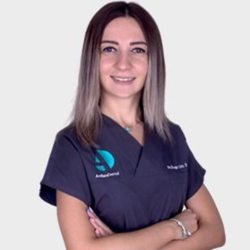 Dt. Özge Can Özge CAN was born in 1993. She graduated from Ege University, the Faculty of ...
---
Beautiful Cities in Turkey You Must Visit!
Turkey is truly an amazing country worth visiting. Not just for quality dental work, but also for beautiful tourist places. We will show you some popular attractions to explore during your stay in Turkey for dental care.
Aya Sofia Mosque & Bosphorus cruise in Istanbul
Ruins of the temple in Agora, Izmir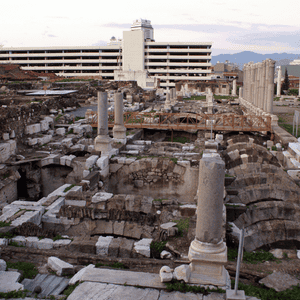 Popular summer resort - Bodrum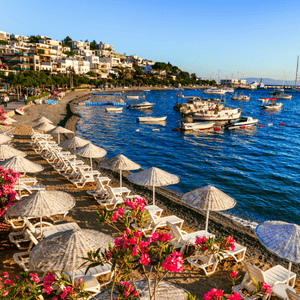 ---
Choose Full Mouth Restoration in Turkey Today!
Healthy teeth cannot wait long to be restored. Therefore, choosing Full Mouth Restoration in Turkey will help you improve your oral health and teeth aesthetics.
Contact us to know more about full-mouth dental procedures and Turkey as medical tourism option.
---