Ayurvedic Wellness Resorts in India
Escape to Ayurvedic Wellness Retreats in India to Calm Your Senses
Feeling drained on daily basis and not being able to find peace due to a busily lifestyle? What does rejuvenating, refreshing, tranquil, and blissful holiday sound like? Yes, it is possible in this fast-paced world to have such a balanced holiday.
Today we will explore breathtaking Ayurvedic Wellness Resorts In India where you can have peace of mind and reenergize your inner being. 
These retreats are located in places synonymous with peace, which helps you relax and bring back your body, mind, and soul to balance. Ayurvedic treatments can range from spa, diet, and lifestyle changes addressing a number of various issues affecting your vitality and health.
You will experience the following benefits from this holistic approach:
Positive life change

Inner balance

Self-Love Yourself

An understanding of your place in life

Reduced body toxins

You learn to clear up energy

Better health at a cellular level

Reduced stress

Achieve ultimate well-being

Apply Ayurvedic methods in your life back home
And here is what we recommend for you from this guide:
Clinic: Indus Valley Ayurveda Center
Ayurveda Expert: Dr. Pravin Patel
Procedure:  Ayurveda
Package Price: Between $409 and $2,850
Top Tourist Attractions: Mysore, Hymalayn Mountains, Taj Mahal, etc.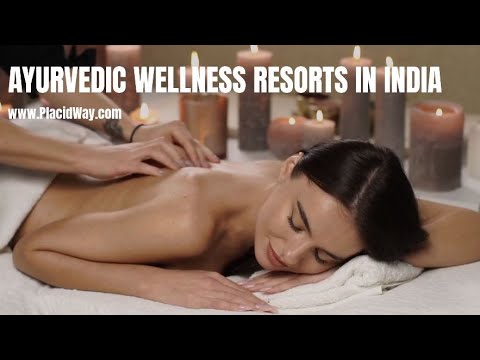 ---
Improve Your Wellbeing with Ayurvedic Packages in India
Struggling with stress and insomnia? We have a package at the price of $409 that includes 3 nights of accommodation, meals, yoga sessions, and more.
Want to lose weight? There's also a weight loss package that cost $2,850 and here you'll find Yoga & Meditation classes, Ayurvedic food, and a 21-night stay in Mysore, the enchanting Indian town in the south.
Experts in the Ayurveda practice will assess your initial health and then tailor a program to fit your needs.
Idyllic wellness sanctuaries offer their guests treatments based on healing ancient philosophies. Your days will begin in harmony surrounded by the sounds of nature and feeling peaceful throughout the day. Explore our rejuvenating packages and choose the one that is right for you.
---
Ayurvedic Treatments in India Prices
Our inner self longs for recuperation and peace which we cannot find in our fast-paced life. Therefore, more people are looking to escape from their urban lifestyle to a place where they can recharge their batteries and feel refreshed. Ayurvedic massage costs between $26 to $112 per session, and herbal therapy from $32 - $112 in India's top wellness resorts.
These treatments might seem casual but they provide a significant long-term value when applied properly to treat a specific condition.
PlacidWay provides accurate information on prices for various Ayurvedic treatments. Contact us to know more.
Ayurveda Centers Cost Comparison in India
| Provider | Procedure | Price |
| --- | --- | --- |
| Indus Valley Ayurveda Center | Exercise, Ayurveda | $60 |
| Indus Valley Ayurveda Center | Herbal Treatments, Ayurveda | $32 |
| Indus Valley Ayurveda Center | Ayurvedic Massage, Ayurveda | $26 |
| Indus Valley Ayurveda Center | Ayurvedic Massage, Ayurveda | $112 |
| Indus Valley Ayurveda Center | Herbal Treatments, Ayurveda | $148 |
---
Best Holistic Health Centres
If you long for a balanced life where health, diet, and emotions are in perfect connection, ayurvedic resorts in India are able to provide that. They help people find their inner selves by offering different holistic treatments at the price you can afford.
A refreshing Ayurveda retreats help you to rejuvenate and revitalize in the heavenly nature of India. You will try delicious healthy meals and sleep in cozy accommodation while practicing daily yoga, pranayama, and meditation session.
Furthermore, Indian experts and instructors will prepare special programs dedicated to your individual needs. Here is the list of top Ayurveda holistic centers at magical places in India
---
Video About Best Ayurveda Therapy Abroad
---
Reviews for Alternative Medicine Treatments in India
---
Certified Ayurvedic Practitioners in India
An Ayurvedic practitioner in India will create a treatment plan specially designed for you. He will examine you before providing the specific treatment. An ayurvedic consultant will take into account your unique well-being.
The goal of ayurvedic treatment is to cleanse your body of toxic food and toxic thoughts. This will restore harmony and balance in your body. To achieve this, an Ayurvedic practitioner might rely on various holistic methods such as massage, medical oils, herbs, and yoga.
India is home to Ayurveda medicine and also home to experts in this alternative treatment. We will help you find an Ayurvedic doctor who is able to provide the right holistic method for you. Find more details below.
BIO Dr. Talavane Krishna, MBBS, F.F.A.R.C.S (UK) Founder of Indus Valley Ayurvedic Center (IVAC), i...
Biography Dr. Amala is a resident medical officer of Indus Valley Ayurvedic Centre. Looking after a...
---
Immerse Yourself in Magnificent Indian Sites
The Science of Life or Ayurveda originated in India more than 3,000 years ago. People from different places in the world love coming here to experience this holistic approach to healing.
Also, while in India for Ayurveda treatment, take the advantage to indulge more in the country by visiting its top attractions such as
The Global Vipassana Pagoda - A meditation hall in Mumbai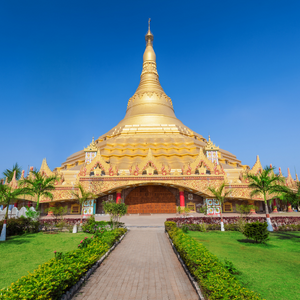 Taj Mahal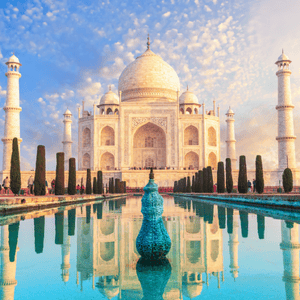 Himalayan Mountains in Kashmir region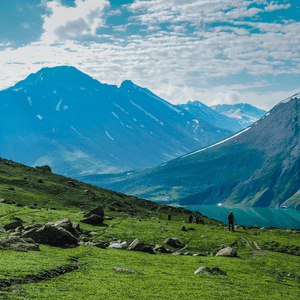 Varkala beach in Kerala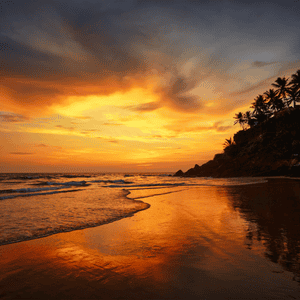 ---
Book Now Affordable Ayurveda Holiday in India!
Experience the bliss of Ayurveda in the spectacular ambient of Ayurveda Wellness Retreats in India! Return home full of positive energy and colorful memories.
Get in touch with our PlacidWay team to find the resort that will meet your needs and budget.
---