Dental Implants in Cabo San Lucas
Why Get Dental Implants in Los Cabos?
If you can't afford to replace missing teeth with dental implants in the US or Canada, then choosing Los Cabos, Mexico will be a practical option. Teeth Implants are costly in North America and therefore patients go for Dental Implants in Cabo San Lucas to save around 60% of the money.
Plus, they use extra days out of the office to relax in the wonderful climate of Cabo, Mexico. Explore clinics, dentists, and places in Cabo where you'll go for the dental implant procedure.
Here is what we suggest:
Clinic: PURE Smile Makeover Center
Doctor: Jose Valdes Morton
Procedure:  Dental Implants
Cost in Cabo: $1,700
Cost in Other Countries: From $3,000
Top Tourist Attractions: Medano beach, Playa del Amor, El Arco de Cabo San Lucas, etc.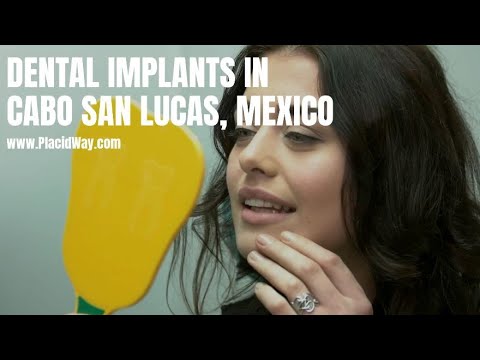 ---
Cost of Dental Implants in Cabo, Mexico
Dental Implants in Cabo San Lucas cost $1,700 on average. In America, the same dental implant cost over $3,500 while in Canada $3,000 and more. Therefore, cost savings is the most important reason for North American patients seeking dental care in Cabo.
You can get two tooth implants done in Cabo at the price of one in America without compromising the quality of dental work.
Dental Implants Cost Comparison in Mexico

| Country | Procedure | Price |
| --- | --- | --- |
| Canada | Dental Implants, Dentistry | $3000 |
| Mexico | Dental Implants, Dentistry | $1689 |
| United States | Dental Implants, Dentistry | $3500 |
---
Top Dental Clinics in Cabo San Lucas
Cabo is certainly a popular holiday resort in Mexico. Located on the Baja California Sur Peninsula, Cabo dental clinics pride themselves on having pleasant surroundings. Therefore, they are easily accessible to American tourists who want to replace their missing teeth during their vacation trip.
It's not only about the location but also the high-quality dental care these clinics provide. You will feel like you're in some American clinic because Cabo clinics don't differ much from them. Let's see the top two clinics in Cabo and their advantages.
Top Center
Advanced Cabo Dentistry is one of the top international clinics that offer Restorative Dentistry and Cosmetic dentistry solutions in San Jose Del Cabo, Mexico. Key procedures include Dental Implants, Bridges, Crowns, Endodontics, Fillings, Braces, Teeth Whitening and more.
Top Center
PURE Smile Makeover Center is a dental care clinic that provides a wide range of services for local and international patients located in San Jose Del Cabo, Mexico. The clinic provides high-end dental procedures such as general and advanced dental care, cosmetic dentistry, maxillofacial surgery, implant dentistry, orthodontics, and more.
---
---
Patient Stories After Dental Treatment in Cabo, Mexico
---
Best Implantologist in Cabo
Cabo implantologist are specialists in the dental implant procedure. They have more than five years of experience working with international patients. Besides, dentists in Los Cabos speak English at a level you'll understand and be able to communicate without problem.
They are dedicated to meeting your goals as a patient and provide their feedback and various options to achieve the perfect smile you have dreamed of. We will introduce you to the best implantology dentist in Cabo San Lucas whose profile you can read below.
Dr Valdes Morton has a degree in Dental Surgery from the University of Monterrey and a diploma of ...
---
Dental Tourism in Los Cabos - Excited Things to Do
There are exciting activities, numerous restaurants, and shops to enjoy in Cabo San Lucas, known as a seaside tourism Mecca. Surrounded by stunning scenery and the Pacific Ocean, Cabo has everything a popular summer resort has to offer for a relaxing dental vacation.
Here are the top things to do in Cabo, Mexico:
Visit El Arco and the Bay of Cabo San Lucas
Explore top beaches such as Medano, Amor, and Chileno beach
Go for scuba-diving
Take some extreme water sports
Cabo San Lucas Mexico Keyhole Rock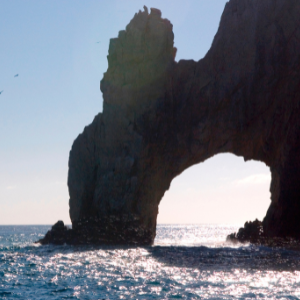 Cabo San Lucas Mexico Beach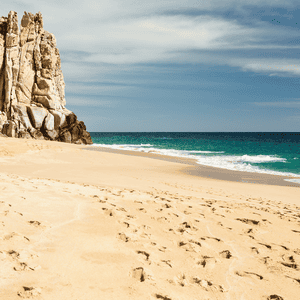 ---
Get New Teeth with Dental implants in Cabo San Lucas!
Dental implants in Cabo San Lucas are a safe and cheap option to replace your missing teeth. Experience a warm welcome from the locals and dentists in Cabo and regain your smile.
PlacidWay will help you get the best treatment at top clinic in this stunning Mexican beach town. Contact us for more details!
---