Buttock Augmentation in Turkey
Choose Turkey for Butt Implants - Affordable Buttock Augmentation Option
Are you dreaming of having a more attractive behind? With Buttock Augmentation in Turkey, your dream can become real. Professional plastic surgeons will help you improve your butt size and shape at a lower price than you can get locally.
Before reading our guide, check out what we recommend.
Clinic: Optimed International Hospital & Florencell Aesthetic & Beauty Center
Plastic Surgeon: Dr. Sibel Atalay
Procedure:  Buttock Augmentation
Package Price: Between $2,780 to $4,850
Cost in Turkey: $3,500
Cost in Other Countries: From $7,500
Top Tourist Attractions: Aya Sofia Mosque, Antalya, and Ruins in Agora.
---
Affordable Packages for Butt Implants in Turkey
We offer a variety of packages for butt augmentation in Turkey, with which you can save between 50-70% of the money. These packages range from $2,780 to $4,850, depending on the clinic and package inclusions.
If you want a butt lift with implants, you'll choose our package at $2,780. For butt enlargement only, you'll pay $4,850. We advise you to take a look at the following packages for more details.
---
Bum Implants in Turkey Prices
Butt Enlargement is one of the most sought-after plastic surgeries among women. Therefore, prices vary depending on the country, clinic, and the complexity of procedure. But if you choose Turkey for butt implants, you'll pay $3,500 approximately.
This cosmetic procedure is $7,500 in the UK, $8,500 in Canada, and $9,000 in America. Patients from these countries can save over 50% of their money by coming to Turkey for high-quality buttock enhancement.
See the following table to compare the costs between countries.
Buttock Enlargement Centers Cost Comparison in Turkey
| Provider | Procedure | Price |
| --- | --- | --- |
| Dr. Sibel Atalay International Clinic | Buttock Enlargement, Cosmetic/Plastic Surgery | $3500 |
Buttock Enlargement Cost Comparison in Turkey

| Country | Procedure | Price |
| --- | --- | --- |
| United States | Buttock Enlargement, Cosmetic/Plastic Surgery | $9000 |
| Canada | Buttock Enlargement, Cosmetic/Plastic Surgery | $8500 |
| United Kingdom | Buttock Enlargement, Cosmetic/Plastic Surgery | $7500 |
---
Top 6 Clinics for Buttock Augmentation in Turkey
Turkey is home to world-class clinics that provide modern facilities, the latest technology, and affordable packages for your cosmetic surgery needs. They are accredited by prestigious schools and have numerous satisfied patients across the globe.
We have an accurate information about plastic surgery clinics that provide butt implants in Turkey. Read Turkish clinic's profiles below, compare their benefits and choose the one that's right for you.
---
Video Testimonial of Cosmetic Surgery in Turkey
In the following video, testimonial you'll see a patient's experience with cosmetic treatment in one of the top hospitals in Istanbul, Turkey.
---
Plastic Surgery in Turkey Reviews
---
Most Asked Question about Buttock Enlargement in Turkey
Want to learn more about clinics across Turkey and the best plastic surgeons? Read our answers below for more details.
---
Best Plastic Surgeons in Turkey for Bum Implants
With professional and experienced plastic surgeons in Turkey, you will have the best experience during your stay for butt implants. These surgeons specialize in Plastic Reconstructive and Aesthetic Surgery with training at prestigious international schools.
Their qualifications help them achieve the ultimate goal of having satisfied patients who are happy with the final results. Read the profiles of top plastic surgeons in Turkey below and find the one who will meet your needs.
---
Visit Turkey for Buttock Augmentation & Also Explore Top Places
Turkey is a beautiful country that offers various attractions you can explore as a tourist. Here we will show you the top 3 places to visit during your stay for buttock enlargement.
Aya Sofia Mosque - Istanbul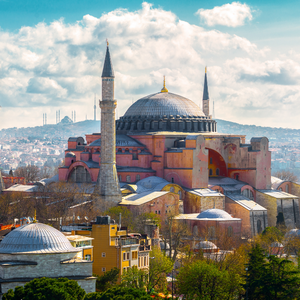 Beach in Antalya - Mediterranean Coast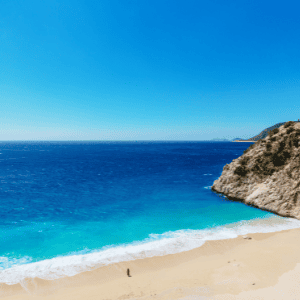 Ruins of the temple in Agora - Izmir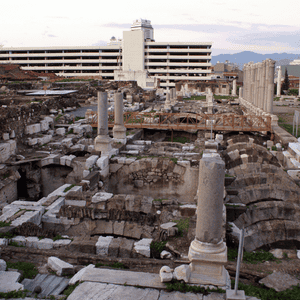 ---
Book Appointment for Buttock Augmentation in Turkey!
Buttock Augmentation in Turkey will give you the desired butt look you have always wanted! Experience a unique vacation in Turkey with affordable and high-quality butt implants.
Contact our team for more information!
---