Weight Loss Surgery in Mexico
Choose Safest Bariatric Surgery in Mexico Today!
Losing weight can be challenging, especially if you suffer from obesity. This leads to poor health. Since you cannot afford bariatric surgery in your home country, you are forced to look for a cheaper option abroad.

Fortunately, there is an affordable and safe solution in Mexico. Now you can improve your health and regain your self-esteem with bariatric or weight loss surgery in Mexico! In this guide, you will find important information about WLS treatment, costs, and the best doctors.

Let us get started!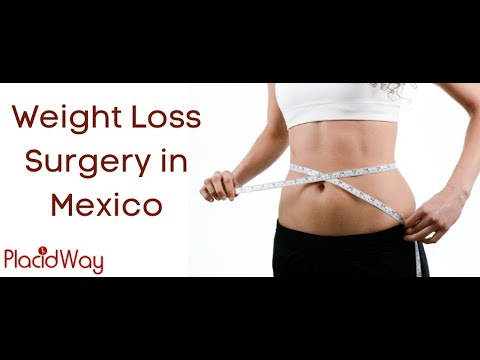 ---
All-inclusive Packages for Bariatric Surgery in Mexico
In a sea of cheapest weight loss surgery packages, today we show you the most effective ones. You will be surprised to find that the price of these packages ranges from $4,500 to $9,000. In Mexico, you can save between 60% and 80% on bariatric surgery, while in America you have to spend more than $20,000.

The price of WLS packages in Mexico depends on the services included, the general condition of the patient, and the type of bariatric surgery performed. Nevertheless, you can save money when you return home. You will admit that you could not do that in America.

You can read more about comparing costs between countries in the next section. But before that, you should look at the prices of packages in Mexico.
---
How Much Does Weight Loss Surgery Cost in Mexico?
The cost of Weight Loss Surgery in Mexico averages $6,500, which is over 70% less than in the US. With the extra money, you can visit interesting places as a medical tourist in Mexico. Also, you will save enough money when you return home.

In the cost comparison table below, you can see that Mexico is a cheaper option for WLS than America or the UK.
Obesity/Bariatric Surgery Centers Cost Comparison in Mexico
| Provider | Procedure | Price |
| --- | --- | --- |
| Obesity Surgical Center | Dr. Jorge Reyes Mendiola | Gastric Bypass, Obesity/Bariatric Surgery | $5500 |
| Obesity Surgical Center | Dr. Jorge Reyes Mendiola | Sleeve Gastrectomy, Obesity/Bariatric Surgery | $4500 |
| Obesity Surgical Center | Dr. Jorge Reyes Mendiola | Lap Band Revision, Obesity/Bariatric Surgery | $5500 |
| Gastelum Cosmetic Surgery | Sleeve Gastrectomy, Obesity/Bariatric Surgery | $6000 |
| Gastelum Cosmetic Surgery | Gastric Bypass, Obesity/Bariatric Surgery | $6500 |
Obesity/Bariatric Surgery Cost Comparison in Mexico

| Country | Procedure | Price |
| --- | --- | --- |
| Mexico | Bariatric Surgery, Obesity/Bariatric Surgery | $5500 |
---
Recommended Clinics for Weight Loss Surgery in Mexico
Most Weight loss clinics are located across the US-Mexico border which is easily accessible to Americans. Thus, proximity to Mexico is one of the main reasons why patients from North America come to Mexico for medical treatment.
We will mention other important reasons that will help you choose Mexico for weight loss surgery:
Low-cost weight loss surgery will save you money and help you overcome the obesity problem.
The medical team is trained to take care of the patient's needs during the hospital stay.
World-class clinics provide luxurious accommodations to make patients feel comfortable.
Doctors have the credibility to ensure a high success rate in surgeries and post-operative care.
Vacationing along with treatment in Mexico is popular for its luxurious summer resorts, sunny days, and delicious food.
---
Watch Informative Videos Related to Bariatric Surgery in Mexico
We have prepared some interesting videos for you to watch in order to further your understanding of the WLS treatment in Mexico. Here you can see past patients' testimonials, the cost of different bariatric surgeries, and which kind of weight loss treatments available in Mexico.
---
WLS Patients in Mexico Sharing Weight Loss Surgery Reviews
Sometimes, reading experiences from former patients facilitates the decision to seek treatment in Mexico. Their stories will give you hope, courage, and confidence to do the necessary step toward weight loss treatment.
---
Most Frequent Asked Questions Related to Obesity Surgeries in Mexico
In this section, you'll find out if you are eligible for gastric sleeve surgery. Also, the questions like which treatment is safer - gastric sleeve or the lap band, and what's the average price of bariatric surgery across Mexico are no more mysteries.
Because we are here to answer those and other questions you have about weight loss surgery and Mexico as a country for medical tourism.
---
Best Bariatric Surgeons in Mexico
Bariatric surgeons in Mexico have prior experience with American and Canadian patients. Besides this, WLS surgeons have international certificates and are well-known among other bariatric surgeons.
During your weight loss journey, you want your surgeon to give you the finest care and assistance possible.
The following surgeons on our list are capable of doing so and have the following credentials:
Board-certified
More than 5 years of experience
Fluent in English
Follow-up with the patient after treatment.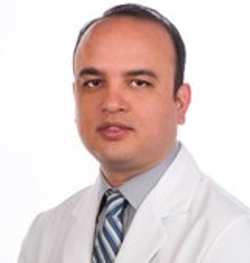 Dr. Juan Franciso Ortega Puy is situated in Huixquilucan, Mexico. He is an expert in metab...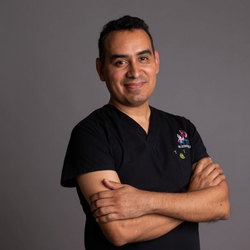 Dr. Octavio Jimenez Bariatric Surgeron in Cancun Biography Dr. I. Octavio Jimenez Meza moved on f...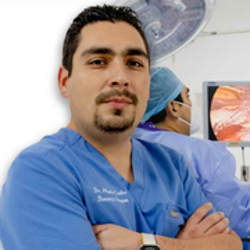 Biography of Dr. Alberto Carlos Tijuana Mexico Situated in Tijuana, Mexico, Dr. Alberto Carl...
---
Mexico - Famous Location for Obesity Treatment and Hot Tourist Destination
Would you like to spend time relaxing on some of the most popular beaches in Cancun? Maybe you dream of visiting the Chichen Itza site and feel the spirit of the ancient people who lived here?
Or you'd rather try Mexican traditional food like Chilaquiles, burritos, and tacos in Tijuana restaurants?
Whatever you wish to visit in Mexico now can come true. During your stay for bariatric surgery, take a few days to explore authentic and luxurious places in Mexico.
| | |
| --- | --- |
| Chichen Itza - Historic Site | Cancun - Luxury Resort |
| Mexican Traditional Food | Cabo San Lucas |
---
Prepare Your Trip to Mexico - Lose Weight Permanently!
Obesity problem affects your overall health. Don't wait any longer for the right moment and to have enough money for bariatric surgery. Today you can start preparing for your affordable weight-loss trip to Mexico and lose weight permanently.
PlacidWay team will be with you from the first step you take so don't hesitate to reach out to us for help and guidance!
---