Breast Augmentation in Izmir, Turkey
Enhance Your Bosom with Boob Job in Izmir
Want to improve the appearance of your breasts? You can do that with Breast Augmentation in Izmir, Turkey. Many women choose boob job to reshape their asymmetrical breasts and enlarge their size.
Izmir has world-renewed centers and surgeons who will help you achieve the desired bosom look. Thousands of ladies across Europe and the USA come to Turkey, Izmir, for affordable and quality breast surgery. In addition, they have extra days before the surgery to relax tourist sightseeing in Izmir's beauty.
Our guide contains important information regarding breast enhancement in Izmir costs, clinics, and surgeons. We encourage you to keep reading and find your options.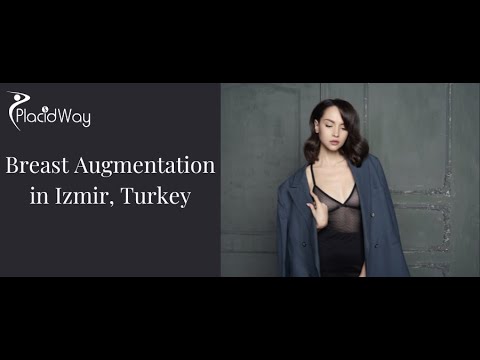 ---
2 Most Popular Packages for Breast Enhancement in Izmir
If you want a hassle-free trip to Izmir, we advise you to book an all-inclusive package. Here you'll find the best 2 breast augmentation in Izmir packages at prices of $2,720 and $3,485 that include
Initial consultation
Hospital bill
Medical team fees (lead surgeon and assistant surgeon, anesthesiologist)
Interested in booking? Contact us for more information and before that, read what each package provides.
Breast Augmentation, Cosmetic/Plastic Surgery
Are you searching for breast augmentation abroad? Get the best and most affordable breast augmentati
Breast Augmentation, Cosmetic/Plastic Surgery
Hermes Clinics provides a cheap package for Breast Enlargement in Izmir, Turkey. Get top treatment f
---
Cost of Breast Augmentation in Izmir
Breast Augmentation cost in Izmir starts at $3,000 at our recommended clinic. In Germany and the UK this procedure is from $7,000 to $8,500, up to 70% more expensive than in Izmir. The cost is undoubtedly the primary factor why so many women from these two European countries prefer traveling to Izmir for boob surgery.
In the following table, you can see breast surgery prices in Izmir and compare them with your home country.
Breast Augmentation Centers Cost Comparison in Izmir, Turkey
| Provider | Procedure | Price |
| --- | --- | --- |
| Assoc. Dr. Fatih Uygur Plastic Reconstructive and Aesthetic Clinic | Breast Augmentation, Cosmetic/Plastic Surgery | $3000 |
| Hermes Clinics | Breast Augmentation, Cosmetic/Plastic Surgery | $3800 |
Breast Augmentation Cost Comparison in Turkey

| Country | Procedure | Price |
| --- | --- | --- |
| Germany | Breast Augmentation, Cosmetic/Plastic Surgery | $8463 |
| United Kingdom | Breast Augmentation, Cosmetic/Plastic Surgery | $7000 |
---
Best Plastic Surgery Clinics in Izmir for Breast Enlargement
Our partner clinics have years of experience in treating international patients. They offer state-of-the-art facilities and equipment so that you feel at home. The highly skilled medical team will help you stay stress-free during your treatment.
Most of the staff in our recommended clinics speak English, so communication will go smoothly. Here is our list of the best 6 plastic surgery clinics in Izmir for breast surgery:
---
Watch Interesting Videos about Breast Surgery in Izmir
Here are two popular videos you can watch to learn more about the breast surgery package in Izmir benefits and top cosmetic surgery centers across Turkey.
---
Plastic Surgery in Izmir Turkey Reviews
---
Top 5 Plastic Surgeons in Izmir for Breast Implants
Izmir is home to some of the best Turkish plastic surgeons specializing in Plastic, Reconstructive, and Aesthetic Surgery. They are also members of prestigious institutions such as the European Plastic and Aesthetic Plastic Surgery Association, the European Academy of Facial Plastic Surgery, and the Turkish Society of Aesthetic Plastic Surgery.
Izmir surgeons also have training and experience working in international university clinics like
Boston-Massachusetts University (2008, USA)
Nagoya University (2009, JAPAN)
Texas University of Microsurgery (2011, USA)
We will introduce you to the best 5 breast augmentation doctors in Izmir who strive to provide the best possible outcome from breast surgery. Here are their profiles:
---
Why choose Boob Job in Izmir?
If you choose breast augmentation in Izmir, you'll save over 50% and have a relaxing vacation before the surgery. Only a short flight to Izmir aparts you from having new, beautiful breasts. Izmir Adnan Menderes Airport operates regular daily flights to major European cities.
With a plethora of places to explore in Izmir, we recommend the following five:
The Yali Mosque and the Hisar Mosque,

Kemeralti Bazaar,

The Ataturk Museum and the Izmir Museum of History and Art,

Ephesus, a UNESCO Heritage Site,

Bodrum and Kusadasi, along the Aegean Sea.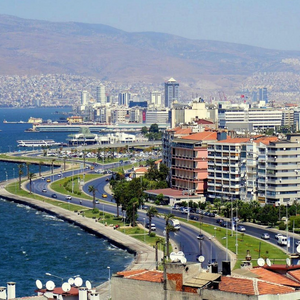 Izmir, Aegean coastline
---
Get Your Breast Augmentation in Izmir at PlacidWay!
Breast Augmentation in Izmir can be a perfect choice if you want to have larger and more appealing boobs.
We will help you find the right plastic surgeon, clinic, and package deal so you can have a cozy trip. Contact us to book breast surgery in Izmir today!
---