Stem Cell Therapy for Parkinson's Disease in Germany
Is Stem Cell Therapy for Parkinson's Disease in Germany Effective?
Diseases like Parkinson's are quite negatively impactful on the life of the sufferer, and their loved ones. What if we were to tell you that an effective treatment for that exists? There are heavier chances for this treatment to work in some patients, while it shows less progress for others, but it is worth the chance. To make the life of your beloved undergoing this disease's effects more convenient, PlacidWay wholeheartedly recommends this treatment.
Despite the fact that the root of Parkinson's disease is still a mystery, researchers have identified the specific brain regions and cell types involved. Since this disorder only affects a certain kind of cell, it may be possible to treat Parkinson's by transplanting new nerve cells to replace the damaged ones. 
PlacidWay Lists Germany's Best Stem Cell Therapy Clinics for you and your loved ones.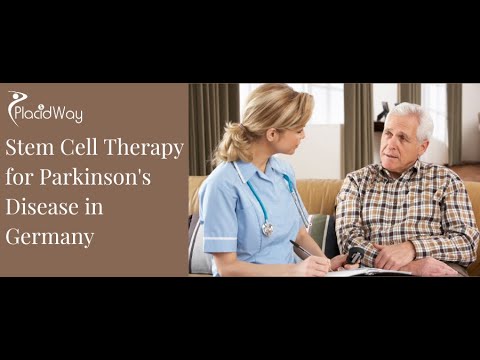 ---
All Inclusive Package for Stem Cells Therapy for Parkinson's Disease
Stem cell therapy for Parkinson's Disease in Germany involves injecting undifferentiated cells into the patient and hoping that they will develop into healthy brain tissue. By controlling dopamine levels, these new brain cells may alleviate illness symptoms.
It should be noted that Stem Cell Therapists in Germany do not consider this to be a cure for Parkinson's disease, but rather a treatment.
Despite the fact that stem cell therapy has the ability to restore the brain cells lost by Parkinson's disease, the disease would still be present. The stem cells transplanted would eventually be destroyed by Parkinson's disease.
---
How Much Does Stem Cell Therapy for Parkinson's Cost in Germany?
The total cost of the treatment can highly vary anywhere between $4000 to $40,000 in Germany, all based on the number of treatments, follow-ups, and the customized plan for the patient. Each patient is unique and Stem Cell Doctors in Germany pay extra attention to each patient to fulfill their individual needs in the treatment.
Here is a table for a comparison of prices. Doctors in Germany stick with the patient and their loved ones to advise them with the best aftercare as well.
Stem Cell Treatment for Parkinsons Disease Centers Cost Comparison in Germany
| Provider | Procedure | Price |
| --- | --- | --- |
| Dr. Siegfried Block Stem Cell Therapy | Stem Cell Treatment for Parkinsons Disease, Stem Cell Therapy | $16229 |
Stem Cell Treatment for Parkinsons Disease Cost Comparison in Germany

| Country | Procedure | Price |
| --- | --- | --- |
| United States | Stem Cell Treatment for Parkinsons Disease, Stem Cell Therapy | $25000 |
---
Traveling to Stem Cell Therapy Clinics in Germany for Parkinson's Treatment
When one has Parkinson's disease, neurons in the brain die off and the body produces less dopamine as a result. Dopamine is released by brain cells to communicate with other cells in the area, and when that communication is disturbed it causes difficulties in movement and your daily routine.
Symptoms of Parkinson's disease often include tremors, slowness, rigidity, and problems in walking.
Stem cells can be thought of as the body's renewable energy source. Undifferentiated stem cells are what set stem cells apart, as they can develop into various specialized cell types. An undifferentiated stem cell can differentiate into any type of cell the body requires, from bone cells to brain cells.
Because of the widespread cell death caused by Parkinson's disease, scientists have explored the use of stem cells to repopulate the affected regions of the brain. There is hope that this will aid in the treatment of Parkinson's disease symptoms.
---
Learn more about Parkinson's Stem Cell Therapy in Germany with this Video.
We at PlacidWay make sure our customers are walked through the whole procedure, cost, outcomes, and risks of the treatment they will be going through. We achieve hat by compiling everything into text and motion. Here's a video for you to have a better insight on the treatment.
---
Reviews from Patients of Stem Cell Therapy for Parkinson's Disease in Germany
PlacidWay collects reviews from its customers about their treatment, tour, and the medical centers affiliated with us. We know that going through honest reviews of patients who have experienced the medical tour to Germany themselves makes it easier for you to take the first step.
---
Your Questions about Parkinson's Disease Treatment by Stem Cell Therapy in Germany
This is a newly founded treatment still being researched and has proven effective in many cases. Parkinson's is a disease of the nervous system, where the neurons that make up the whole network are directly affected and degenerated causing motor difficulties.
---
Top Stem Cell Therapists for Parkinson's Disease in Germany
The only problem with Parkinson's disease is that it has no complete cure but only has treatments to make the condition of the patient better, and their life easier. In one's developmental stages, the stem cells form all of the cells needed in your organ systems, including neurons. Neurons are the only kinds of cells that are once made but never divide or regenerate. When a patient gets Parkinson's, their neurons die and their nervous system becomes defective due to which their movements are seen as tremors and other difficulties are noticed.
Therapy by Stem Cell Experts in Germany can help inject stem cells manually into the located affected areas of your brain to induce the regeneration of neurons and bring the person back to normal and better living. Another thing to keep in mind is that as the disease can't be cured, there is a need for touch-up treatment because the newly grown neurons can face death by Parkinson's again. The region of the brain stays affected and time-to-time treatments can ensure a better lifestyle for the patient and lower their dependency.
Contact PlacidWay team to know about list of best stem cell therapists.
---
Germany as a Destination for Stem Cell Therapy to Treat Parkinson's Disease
Germany is truly the essence of Europe when it comes to its landscape, history, and culture. Ful of life and tradition, Germany is where you need to be when undergoing treatment. Your loved one that might need this treatment also deserves a retreat to the most heartwarming locations of the land of Germans.
Berlin - The nation's capital is widely regarded as one of Europe's liveliest and most exciting metropolises, drawing visitors for its enticing blend of world-class cuisine, shopping, and nightlife.
Munich - Munich's influence on the cultural and political landscape of Germany can be traced back to before the city was even founded in 1158 when a group of monks established a community there.
Medieval Rothenberg - Rothenburg, or as it's more commonly known Bavaria, is a picturesque town that provides excellent photo ops at every turn.
Cologne - Cologne, which was founded by the Romans, has a long history as a religious hub and pilgrimage site.
Koblenz & the Rhine Valley - Taking the Koblenz cable car up to the magnificent Ehrenbreitstein Fortress is another great way to take in the city's beautiful scenery, particularly the German Corner and the two rivers.
---
Book An Online Consultation with PlacidWay for Stem Cell Therapy in Germany
German Doctors for Stem Cell Therapy are highly qualified, professional, and best reviewed by both local and foreign patients. Their goal is to do the best in their field and bring out Stem Cell Therapy as a common treatment for Parkinson's to make the lives of patients easier.
Get in touch with the world's most renowned and cost-effective medical centers, while enjoying your stay in their tourism adorned countries.
---