Dental Implants in Croatia - Best Dental Care
Choose Now Affordable Dental Implants in Croatia!
Are you hesitant to smile because you have missing teeth? Dental implants in Croatia provide a permanent solution to your missing teeth. They can be costly in more developed countries but in Croatia, everyone can afford them. Plus, you get a chance to indulge in the Adriatic Sea beauty and visit the old town of Zagreb.
You deserve the best dental care and a vacation, so keep reading this guide to learn more!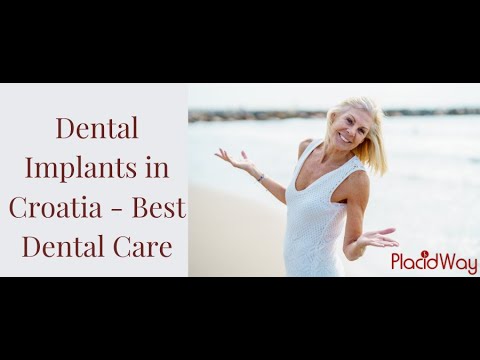 ---
Best Packages for Dental Implants in Croatia
Clinics in Croatia offer affordable all-inclusive package options for international patients. Below you can check out each package and its inclusions. You will see that they range between $100 and $800 depending on the clinic.
Based on these costs, Croatia is very affordable for uninsured and self-pay patients.
---
Affordable Dental Implants in Croatia - Cost Comparison
The best way to understand the low cost of dental care in Croatia is to compare the costs of dental implants with other countries. For this reason, we have created the table below which clearly shows the difference between Croatia and United States. In Croatia, you will pay around $560 for a single dental implant, while in America as much as $3,500.
That is a huge saving of over 70%. For the rest of the money, you can visit top tourist spots in Croatia, and even return home with the money in your pocket!
Dental Implants Centers Cost Comparison in Croatia
| Provider | Procedure | Price |
| --- | --- | --- |
| Dentivo | Dental Implants, Dentistry | $568 |
| B.Dent | Dental Implants, Dentistry | $566 |
Dental Implants Cost Comparison in Croatia

| Country | Procedure | Price |
| --- | --- | --- |
| Canada | Dental Implants, Dentistry | $3000 |
| Germany | Dental Implants, Dentistry | $2750 |
| United States | Dental Implants, Dentistry | $3500 |
| United Kingdom | Dental Implants, Dentistry | $2500 |
---
Meet Top Dental Clinics in Croatia
Why choose a dental clinic in Croatia? Besides it offering low-cost treatment, clinics receive international patients for many years. Patients from Europe, and even from North America, visit Croatia for its advantages in dental treatment.
The following advantages you'll also find attractive:
Affordable all-inclusive package prices
Experienced dentists offer professional individual approach
A modern practice equipped with the latest technology
Use premium dental implants such as Nobel Biocare
Pleasent environment for your comfort during treatment
Here is the list of our recommended clinics in Croatia:
---
Dental Care Videos to Watch and Share
Do you like watching videos? Then relax and watch some of the videos below that explain the topics that interest you. For example, which are the best clinics and dentists in Croatia, or why is dental care affordable here.
---
Dental Implants in Croatia - Patients Reviews
Since this will be your first time coming to Croatia for dental work, reading about past patients' experiences can be helpful. Maybe your success story will be here as well, after your dental care in Croatia.
---
Q&A about Dental Implants in Croatia
What else would you like to know about dental treatment in Croatia? Who are the best dentists and clinics, what is the average price of dental implants?
We know you are looking for the answers to these questions. That's why we have answered for you to read and find out.
---
Highly Qualified Dentists Provide You Best Care
A highly qualified team of implantology specialists works in the top clinics in Croatia. They have years of experience approaching each patient with care and empathy.
You can ask your dentist for a video consultation before the trip. Discuss with him your concerns and he will help you feel safe before you even enter the clinic.
Read the following dentist profiles and get to know them better.
---
Croatia - Hospitality and Charm
Once you visit Croatia, it will charm you with its rich history, friendly people, and plenty of beaches on the extraordinary Adriatic Sea coast. What can you do in Croatia during your dental treatment stay?
We recommend these places to visit:
Dubrovnik - a Unesco World Heritage Site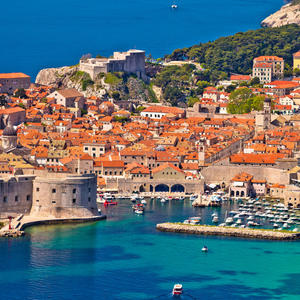 Heavenly Waterfalls in Plitvice Lakes National Park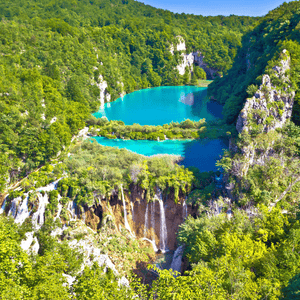 Croatia's capital Zagreb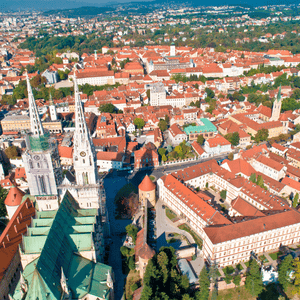 The vibrant old town of Split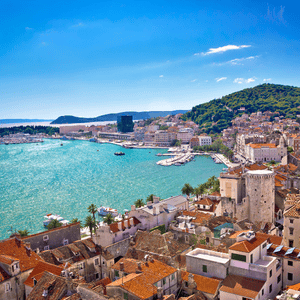 ---
Your New Confident Smile is Worth the Trip to Croatia
Dental health can't wait for the right time. So, don't hesitate anymore, and start preparing for the trip to Croatia! You'll be taken care of by the best dentists in world-class clinics. And you can smile again with confidence.
Contact our PlacidWay team for more information!
---