Get Affordable Dental Crowns in Turkey Today!
Why Choose Dental Crowns in Turkey?
Looking for a long-term restoration for tooth decay, broken teeth, or teeth sensitivity? Dental crowns in Turkey are a practical solution to your dental problems.
In this guide, you will find the prices, best dental clinics, and dentists in Turkey. Also, we will recommend you top places to visit during your stay in Turkey. And what's the most important thing, you'll get all this at the fraction of the cost you would pay in your home country.
---
Popular Packages in Turkey at Low-Cost
When talking about the costs of dental crowns in Turkey, choosing a package can be a practical option. It is affordable and costs range between $110 and $350 . The packages are intended to provide all-inclusive services for international patients.
You will find different package costs that depend upon the clinic, services, and your overall health. Take a look at some of the most popular packages in our offer.
---
Comparing Dental Crowns Costs Between Countries
Dental crowns in Turkey cost approximately $200. For example in the UK, a dental crown costs $850. This is a lot of saving compared to other countries.
There is no doubt why more and more patients are coming to Turkey for dental work. The table below presents the cost comparison between Turkey, Germany, the UK, Canada, and the USA. Let's take a look.
Dental Crowns Centers Cost Comparison in Turkey
| Provider | Procedure | Price |
| --- | --- | --- |
| Denart Turkey Dental Centre | Dental Crowns, Dentistry | $170 |
| Antlara Dental Clinic | Dental Crowns, Dentistry | $245 |
| Cerrahi Group Dental Clinic | Dental Crowns, Dentistry | $150 |
| Cerrahi Group Dental Clinic | Dental Crowns, Dentistry | $100 |
Dental Crowns Cost Comparison in Turkey

| Country | Procedure | Price |
| --- | --- | --- |
| Canada | Dental Crowns, Dentistry | $1000 |
| Germany | Dental Crowns, Dentistry | $800 |
| United Kingdom | Dental Crowns, Dentistry | $850 |
| United States | Dental Crowns, Dentistry | $1750 |
| Turkey | Dental Crowns, Dentistry | $200 |
---
Modern Equipped Dental Clinics for Your Safety
Dental clinics in Turkey are well-equipped with modern technology and they use high-quality materials for the best dental care. You won't feel the difference between dental clinics in Turkey and in western countries. Because the Turkish Ministry of Health invests in world-class clinics.
Dentists and the whole medical team work hard to achieve positive results for patients. You will feel safe and comfortable here.
And here are the best clinics in Turkey and their profiles:
---
Watch Top Videos about Dental Care in Turkey + Patient Testimonial
In these videos, you'll find the topics related to the clinics, dentists, and costs in Turkey explained in more detail. Plus, there's a patient testimonial you can watch that will help you decide on a trip.
---
Excellent Results of Dental Treatment in Other Patients
What is the experience of former patients? They came to Turkey for dental crowns, and are satisfied with the care and results they have got. These patients are willing to share their stories with you, so go ahead and read them below!
---
Q&A about Dental Crowns and Turkey
Are you curious to read the answers to the most frequent questions about dental work in Turkey? That is wonderful because we have prepared some of the answers you can explore.
---
Experienced Dentists in Turkey offer High-Quality Care
Experienced dentists in Turkey have training and certifications from prestigious western institutions. Their expertise will help you feel safe during the treatment. Dentists in Turkey work hard to provide you with the best dental care you desire.
You can read the profiles and credentials of some of the best dentists in Turkey who work in our recommended clinics.
---
Turkey - Among the Ten Most Visited Medical Tourism Countries
When you come to Turkey, you will know why it's among the ten most visited medical tourism countries. Whether you explore famous tourist attractions in Turkey, shop in the popular Grand Bazaar market, or get lost in the beauty of the Mediterranean sea, there's a place for everyone's taste.
Here we recommend a few things you can do during your stay for dental work in Turkey:
Shop at Grand Bazaar Market in Istanbul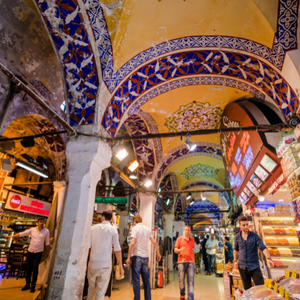 Indulge the Sun in Antalya - Popular Mediterranean Tourist Place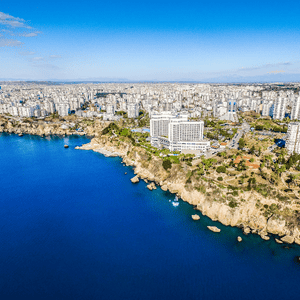 Try Turkey's Famous Kebab - Street-Food You Can't Resist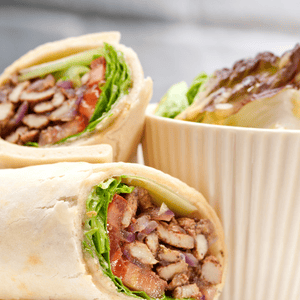 ---
Fix Your Damaged Teeth with Quality Dental Crowns in Turkey
Don't be discouraged because of the high costs of dental crowns in your country. Fortunately, only a few hours of flight to Turkey is necessary to get the high-quality treatment you deserve.
And don't forget to relax after dental work by visiting Turkey's top attractions! With the help of the PlacidWay team, your dental health will flourish. Contact us today and get your free quote!
---