Best Stress Management and Rejuvenation Package in Mysore, India
Package price starting from:
$1028
Treatment:
Ayurveda, Meditation, Herbal Treatments, Ayurvedic Cleansing and Detoxification, Exercise
Focus Area:
Ayurveda | Compare Rejuvenation Doctor, Packages, Center, Clinic, Surgeons, Hospitals | Stress Management Abroad | IVAC Mysore, India
---
Ayurvedic Stress Management and Rejuvenation Facility in IVAC Mysore India

Best Stress Management and Rejuvenation Package
in Mysore, India
Work-related stress is and has always been an aspect of everyday routine. Modern working routines nevertheless, and common consciousness of the difficulties that pressure can result in, have created issues regarding work-related stress considerably more, increasing it.
The Health & Safety at Work Act 1974 places a responsibility upon the manager and the employing company to take care of the well-being, security and interests of all their employees, including analysis and also management of stress related problems in their organisations.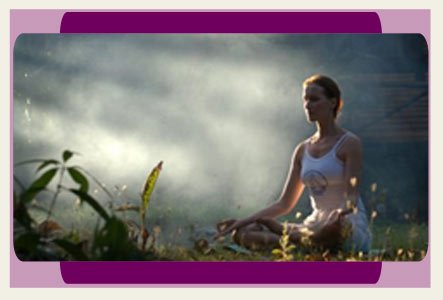 Stress management and rejuvenation Package will help you with recommendations and therapies that will bring the body back into the correct balance again:
Lifestyle management techniques,
Dietary guidelines,
Detox treatment,
Rejuvenation therapies and herbal supplements

Duration : 7 nights / 8 days
Mysore pick up & drop

Check in - 12.00 noon: Check out - 11. am.

IVAC

campus tour

Consultation with the doctor

Accommodation for  Six nights

All Meals (Breakfast ,Lunch & Dinner)

Package Starts with Lunch & ends with Breakfast.

Two session of Abhyanga & Sweda

One session of Demonstration of Abhyanga & Sweda

One session of Udvarthana

One session of SSPS / PPS

Any one  Session of Laghu Dhara

Any one  Session of Basti

Any one Beauty Therapies.

One Session of Netratarpana.

One  Session of Kashayaseka

Any one session of foot Refloxology

Any five sessions of cooking Class

Visit to Chamundi Hill /Mysore Palace, Karanji lake or Srirangapatna

Six sessions of Yoga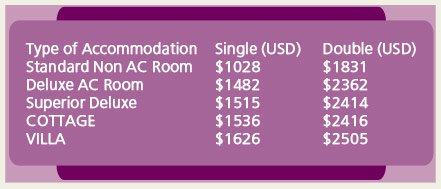 Note: These treatments are indicative and are subject to change on Doctor's Consultation. Treatments are prescribed according to the body constitution of the individual.

Add the glow of good health and peace of mind...


Related Experiences:
Ayurvedic Wellness Resorts in India
---
Ayurveda Related Packages
Ayurveda Related Experiences