Top Weight Loss Panchakarma & Rejuvenation Package IVAC Mysore, India
Package price starting from:
$2850
Focus Area:
Weight Loss Panchakarma & Rejuvenation | Aryuveda | Compare Weight Loss Doctor, Packages, Center, Clinic, Surgeons, Hospitals | Obesity Treatment Abroad | IVAC Mysore, India
---
IVAC Mysore Offering Weight loss Program to control obesity

Top Weight Loss Panchakarma & Rejuvenation Package in Mysore, India
What is Obesity?
Obesity has, in the recent years become a global phenomenon. It is a condition in which a person has excess of body fat. When a person is 20 percent or more over his/her ideal body weight or if the Body Mass Index is 30 or over it is considered as obesity. Obesity increases an individual's risk for disability, and mortality; also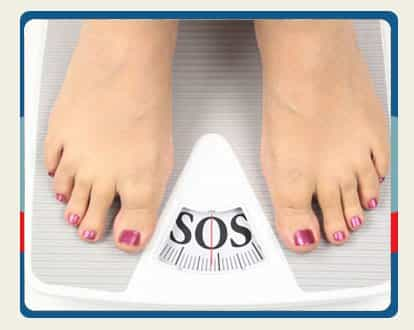 increases the risk of developing diseases and medical conditions such as:
Cardiovascular disease, Type 2 diabetes mellitus, Osteoarthritis, Certain forms of cancer, Sleep apnea, asthma and nonalcoholic fatty liver disease has been well established.

How is the weight loss Treatment Performed?
Ayurveda has unique approach to treat obesity. Treatment protocols are designed for each person after a careful analysis of the condition of the person - mind, body, constitution and age.
Indus Valley Ayurvedic Centre (IVAC) approach in achieving your ideal weight is based on taking a realistic look at your body type and what it should be, and then correcting it back to natural health. It is about one to know his/her  body and becoming in tune with its rhythms.
The truth is that no matter how much weight you lose, if you lose it the wrong way it will clearly show. And in most cases it is going to show when you lift your arms and their  wings flapping around or when you lift your shirt and you see tires and donuts bouncing around. At IVAC, the treatments are planned/ tailored in such a way that you loose weight without wrinkles or sagging of skin.

Does it Have Benefits or Advantages of Weight Loss?
Our health package main goals are:
To bring total wellness to every patient, and of corse help him/her to lose weight in a healthy manner.
To give you also advises on your new lifestyle and its management.
Our therapy is very complete & suits one's body constitution and the season with Ayurveda therapy, yoga, meditation, aqua therapy and diet too.   
Your package may be modified based on the medical findings in an individualized way.
Line of Treatment at IVAC Mysore:
Elimination of Ama (toxins) – Panchakarma (Detoxification Program)
Specific weight loss massages like Udwartana, Dhaanyamladhara etc.
Dietary recommendations.
Lifestyle regimen recommendations.
Yoga & Pranayama
Duration of the treatment: Depends on the level of obesity, age factor, number of kilos needs to be reduced, associated health complaints etc, varies between 15 days till 1month.

What does the weight loss Package Include?
21 Night / 22 Days  Weight Loss / Panchakarma / Rejuvenation Package Includes:
Consultation with Ayurvedic Consultant/doctor.
Advice on Lifestyle Management
Treatment – both internal & external.
Customized menu - Ayurvedic food (Breakfast, Lunch & Dinner).
Yoga & Meditation classes
Daily follow-up consultation with the doctor.
Internet facility, swimming pool etc.
Advice on discharge.
Mysore pick up & drop
IVAC campus tour
Consultation with the
Accommodation for Twenty one nights
Twenty one sessions of Yoga

Type of Accommodation                       
Standard Non A/c: Single  2850USD  |  Double  5390USD
Superior Standard: Single 176870 - 3 274USD  |   Double 334650 - 6195USD
Deluxe: Single 234500 - 4341USD  |  Double  388000 - 7183USD
Cottage: Single 254000 - 4702USD  |  Double  404300 - 7 485USD
NOTE:
Companion Supplement without Ayurveda treatment (INR.1000 per head or Euro14 or USD 20 per head per night for food and room rent would be charged additionally)

These treatments are indicative and are subject to change on Doctor's Consultation. Treatments are prescribed based on the body constitution of the individual.

Any Treatment / s not included in the package will be charged extra as per tariff.

Why to Choose Us for Weight loss?
IVAC is the first Ayurveda centre to get accredited with ISO 9001:2008.
IVAC is a place to unwind from hectic, tiring and mundane life. 
The property is full of vegetation, thousands of sacred sandal wood trees, coconut and other fruit trees.
We offer different types of accommodations including the most beautiful Villas.
Our healthy restaurant serves vegetarian food, both traditional Indian and continental dishes, recommended by our specialists & doctors.
We also offer Room service upon request.
Our staffs are highly trained, caring and friendly with all our guests.
IVAC is a "Treat & Retreat" place where you can look for relaxation and rejuvenation.
All our Spa Therapies and Treatments are carried out by our skilful doctors and therapists. 
CANCELLATION POLICY
50% refund will be issued if cancellation is effected between 3 to 7 Days prior to the check in date.

75% refund will be issued if cancellation is effected between 8 to 15 Days prior to the check in date.

90% refund will be issued if cancellation is effected beyond 16 Days prior to the check in date.

No refund if cancellation is effected within 2 days prior to check in date

No refund if cancellation is effected after the check in.


Related Experiences:
LASIK Eye Surgery in India
Stem Cell Therapy for Muscular Dystrophy in India
Stem Cell Therapy for Kidney Failure in India
Brazilian Butt Lift in India
Stem Cell Therapy for Autism in India
Stem Cell Therapy for Parkinson's Disease in India
---