Face Lift Package in Reynosa, Mexico by Hospital Los Lagos
Package price starting from:
$5400
Treatment:
Cosmetic/Plastic Surgery, Face Lift
Location:
Saltillo 155 Colonia Rodriguez Reynosa Tamaulipas, Mexico
Focus Area:
Face Lift in Reynosa, Mexico | Younger Looking Skin | Plastic Surgery | Cosmetic Treatment | Arm Lift | Eye | Lips | Nose
---
Affordable Full-Face Lift Surgery in Reynosa, Mexico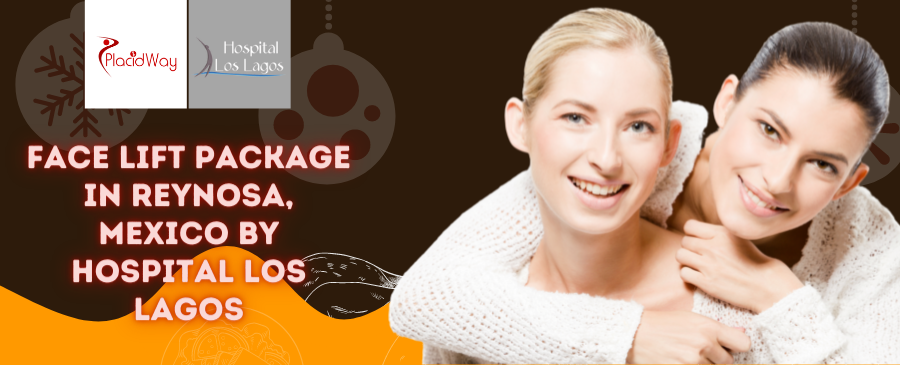 Hospital Los Lagos provides a best Face Lift in Reynosa, Mexico which is affordable plastic surgery option. Get top treatment free quotes for top centers. Hospital Los Lagos, a popular plastic surgery destination in Reynosa Mexico is visited by patients from various countries around the world. In addition, Plastic Surgery in Reynosa, Mexico by Hospital Los Lagos is a hospital that understands how to provide quality care. It has an excellent track record for achieving results with their patients and offers various procedures which use modern technology or other successful techniques.
What is Face Lift Surgery?
The Facelift is a type of cosmetic surgery procedure that helps give the impression to younger looking skin. There are multiple techniques and exercise routines involved in this transformation, so it might not be available for everyone who wants their face rejuvenated by youthful looks again soon after having it done themselves!
Get Face Lift in Reynosa, Mexico by Hospital Los Lagos with the price starts from $5,400.
Note: Price can different or change depends on complexity of the procedure. Please follow Price Policy in Hospital Los Lagos or contact Customer Representative.

The facelift strategy is perhaps the best procedure for reestablishing the patient's face. There is a variety of systems made for expanding the facial and neck skin, for giving endurance to the skin and muscles, and, to wrap things up, for dispensing with overflow skin. The goal is to help patients with having a smooth and youthful face with immaterial exertion. This method can be performed alone or in mix with various operations, for instance, Eyebrow Lift or Eyelid Reshaping.
Below are some advantages of selecting Face Lift Package in Reynosa, Mexico by Hospital Los Lagos:
Here you can find inclusions for Face Lift Package in Reynosa, Mexico by Hospital Los Lagos:
Check below information of exclusions for Face Lift Package in Reynosa, Mexico by Hospital Los Lagos:
Below are some pre op tests in Face Lift Package in Reynosa, Mexico by Hospital Los Lagos below:
Note: The pre-op tests will be suggested after an essential physical check up. The tests are required to be done before 7-10 days of the treatment.
Payment Options: Cash, Credit Card, Wire Transfer.
Note: The clinic may ask you for money deposit once you decide to receive the surgery.
Here you can find information about Face Lift Surgeon in Reynosa, Mexico by Hospital Los Lagos:
Doctor Name:
Dr. Jose Luis Villarreal Arroyo (Certified Plastic Surgeon)

Dra. Emma Patricia Alfaro Guerrero and Dr. Juan Hector Briseno Gonzalez

Drs. Carlos Humberto Vergara and Dra. Iliana Villarreal
Experience and Certifications:
Surgeon with more than 25 years of experience in Plastic and Reconstructive Surgery.

Professor at the Graduate University.

Specializes in VASERsmoothTM equipment and 4D HD Liposuction procedures.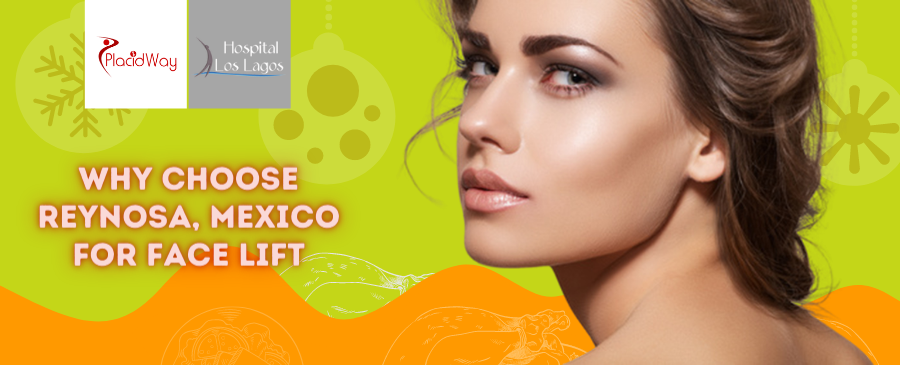 Reynosa is an interesting frontier city that attracts many patients from all over Mexico to get Plastic Surgery. Whether you're here on business or just passing through, it's worth checking out! Those of you who are from abroad and want to visit Los Lagos Hospital by airplane should get off at General Lucio Blanco International Airport. This airport provides both international flight facilities as well as national ones, so it will be easier for your trip!
It is no secret that medical seekers from around the world go to Mexico for plastic surgery. What is the reason? Quality care at an accessible price, which makes it among 10 most popular regions worldwide! The plastic surgery procedures in Mexico are some of the safest and most affordable around. The country's top surgeons have their certification recognized by international bodies, so you know your doctor will be able to provide high-quality care for an unbeatable price!
Here you will find information about FAQ (Frequently Asked Questions) for Face Lift in Reynosa, Mexico by Hospital Los Lagos:
An essential reason for why there has been an expanding interest among American and Canadian patients to go to Mexico is the fact that there are so many top-notch clinics and best surgical care that they can find in Mexico. Some Plastic Surgery clinics also provide cheaper cost up to 75% than in US and Canada.
If you are looking to get a face-lift in the near future and want it done safely, then Mexico is an excellent option. Face Lift procedures with great results can be found at affordable prices all across this country; there's no better place than Reynosa where safety comes first!
The cost of most medical supplies for Face Lift is cheaper in Mexico, despite being the exact same brands manufactured and used all over Europe and US. The cost of plastic procedures in Mexico is among the most affordable worldwide.
In Hospital Los Lagos in Reynosa, Mexico you will find experienced surgeons with more than 20 years of experience. They provide the latest technologies to ensure that their patients get top-notch care and can offer world class treatments for any procedure undergone here!
Are you looking for a quality and affordable Face Lift Package? Look no further than the experienced surgeons at Hospital Los Lagos in Reynosa, Mexico. Our clinic is ranked #1 for Obesity Surgery, so you can be sure that you're in good hands. Book your reservation today and enjoy a top-quality surgery at a fraction of the cost.

Related Experiences:
Facelift in Guadalajara, Mexico
Facelift in Mexico City, Mexico
Facelift Surgery in Mexicali, Mexico
Facelift in Cancun Mexico
Facelift in Tijuana Mexico - Improve Your Face Appearance
Facelift in Mexico - Restore Your Youthful Look
---
Cosmetic/Plastic-Surgery Related Packages
Cosmetic/Plastic-Surgery Related Experiences