Package Details

Explore the Best Packages for Tubal Ligation Reversal in Mexico
There are many women who at some point in time of their life decided that they didn't want pregnancy and opted for tubectomy or Tubal Ligation. Times change and desire to have another child can be overwhelming. The most common question that women ask is - Can I have another child even if I have undergone Tubal ligation? Is there a solution at hand?
Yes, there is definitely a solution at hand! In fact, this is one of the reasons why Mexico has become the most sought-after destination for Tubal ligation reversal procedures. Mexico, famous for its beaches and diverse landscape is now seeing an increase in medical tourism patients wanting a Tubal reversal. Every day hundreds of people travel across the border to seek tubal ligation reversal in Mexico. The average price of TLR in Mexico is $2,790 approximately. The price ranges may vary depending upon the services and facilities provided by the medical center.
TLR Treatment
Tubal ligation is a form of female sterilization. The procedure is done by tying, cutting or otherwise blocking the fallopian tubes. Ovum or eggs travel from the ovary through the fallopian tube and down into the uterus where they wait to be fertilized by sperm. Tubal ligation prevents eggs from reaching the uterus. Tubal ligation is usually a permanent procedure that prevents unwanted pregnancy. However, some women change their minds at a later point in their lives and want to reverse the tubal ligation.
Package Cost in Mexico- City-Wise Break-up
City
Price
Inclusions
Exclusions
Learn More

Mexicali

From $2,790

Pre and post-operative consultations

All hospital fees with a night stay

All medical fees (doctor fees, anesthesiologist and nursing staff)

Post-surgery garment

Hotel or recovery house

Preoperative lab work

Airfare

Learn More
Benefits of TLR in Mexico
Restore the ability to become naturally pregnant

Avoid the risks of the alternative treatment of in-vitro fertilization

High success rate

Quick

Long Lasting

Affordable

Exotic location for complete cure and healing
List of Required Pre-op Tests
The laboratory tests should be done at least 7-10 days prior to the procedure. The particular tests are prescribed after a complete physical evaluation of the patient. The list of pre-op tests are:
Complete blood count (CBC) HIV-1 antibody

Hepatitis B surface antigen

Hepatitis C antibody

FSH test

Estradiol

Inhibin B
Before and After Images/Infographics/Video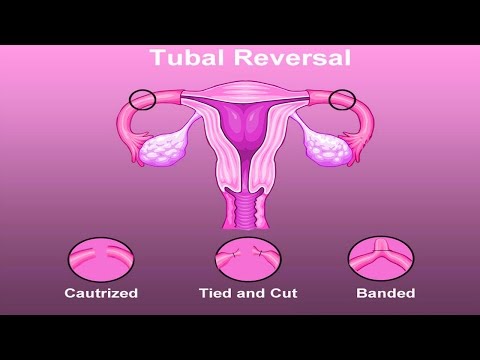 Did you find the package you like? Contact us for a free quote and one of our agents will contact you shortly. PlacidWay can help you with free quotes and schedule the appointment for you. If you have some of the mentioned pre-op tests they can be helpful for a doctor to provide you with more accurate quote. If you would simply love to consult with our agents, you can always give us a free phone call.
Related Experiences:
Tubal Ligation Reversal in Mexico - Effective Child Birth Method