Full Mommy Makeover Package in Istanbul, Turkey
Package price starting from:
$10300
Treatment:
Cosmetic/Plastic Surgery, Tummy Tuck Surgery, Breast Augmentation, Breast Lift, Liposuction, Mommy Makeover
Location:
Atakent, 4. Cd. No: 36, 34307 Kucukcekmece, Turkey
Focus Area:
Mommy Makeover in Istanbul, Turkey | Breast augmentation | Breast lift | Tummy tuck | Liposuction
---
Restore Your Pre-Baby Body with an All-Inclusive Mommy Makeover package in Istanbul, Turkey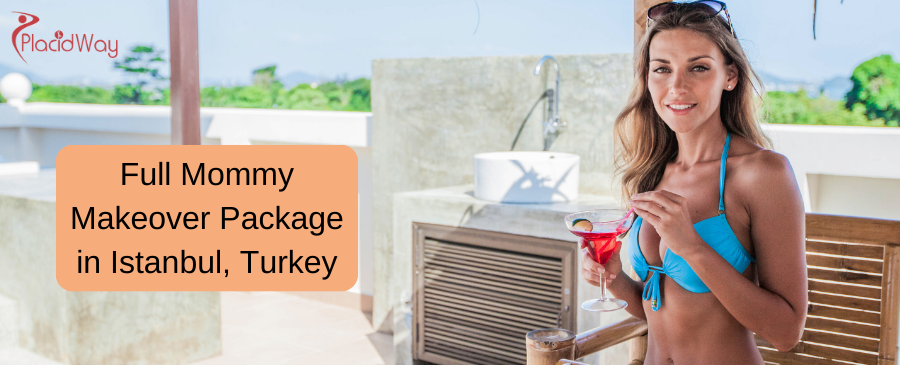 Mommy Makeover Package in Istanbul, Turkey can help new mothers regain their confidence and feel like themselves again. Our package includes a range of cosmetic procedures such as Breast augmentation, Breast lift, Tummy tuck and Liposuction, all tailored to meet your individual needs and goals.
With experienced and highly skilled surgeons, state-of-the-art facilities, and competitive pricing, we are committed to providing a safe, comfortable, and inclusive environment where all our patients can achieve their desired results.
Why BHT? 
Quarter-Century Experience in Health.

Bahat Health Group established the Istanbul Tema Hospital in 2019 by bringing its quarter-century background and experience in the health sector under the BHT CLINIC brand. 

Istanbul Tema Hospital, the first hospital of the BHT CLINIC brand;

Sultangazi Bahat Hospital is the newest breakthrough of Bahat Health Group in the sector, which includes Private İkitelli Bahat Hospital and Yeni Yüzyıl University Gaziosmanpaşa Hospital.

Bahat Health Group, which provides service in three different locations in Istanbul, continues its investments with the BHT CLINIC brand and started to provide services in Istanbul Tema Hospital, the first hospital of this new brand.

BHT CLINIC Istanbul Tema Hospital provides services in an indoor area of 55 thousand square meters, with 19-storey smart building technology, 450 bed capacity, and 2 of 16 fully equipped operating theaters with hyb

rid operating room technology. BHT CLINIC aims to grow with its domestic and international investments. 
What is Mommy Makeover Procedure?
Mommy Makeover surgery combines cosmetic procedures designed to help restore a woman's pre-pregnancy body shape. This procedure typically includes a tummy tuck, breast lift, and liposuction. It is performed in one surgical session and aims to improve the appearance of the midsection, breasts, and thighs, which are often areas affected by a pregnancy, childbirth, and weight changes.
Cost of Mommy Makeover in Istanbul, Turkey
Mommy Makeover in Istanbul, Turkey cost around $10,300 and includes Breast augmentation, Breast lift,Tummy tuck and Liposuction. See the following table to compare the price with your home country.
| | |
| --- | --- |
| | Mommy Makeover Cost |
| Istanbul, Turkey | $10,300 |
| | |
| | |
Note: Price can be different or change depending on the complexity of the procedure. Contact our Customer Representative for a free quote.

Mommy Makeover Surgery Benefits
Mommy Makeover Package Inclusions
Breast Augmentation Surgery with Mentor Brand 
Liposuction which area you need. 
Full consultation with your doctor before and after surgery 
Online consultation with your doctor before and after surgery 
Blood tests pre-operation 
All medical-related costs (hospital fees, doctor fees, equipment, nurse care, operating room etc.) 
Your transfer from your hotel to hospital and vice versa 
All required medicines while in the  surgery and hospital 
Your 7 nights free hotel accommodation ( include breakfast and wireless ) 
Mommy Makeover Package Exclusions
Best Plastic Surgeon for Mommy Makeover in Istanbul Turkey at BHT Clinic
Prof. Mehmet Emin Cem Yıldırım is a specialist in reconstructive microsurgery at China Medical University Hospital in Taiwan in 2019. He worked with Hung Chi Chen as a clinical researcher. 
Dr. Yildirim's other credentials include:
In 2020, Dreifeltigkeits Krankenhaus, Cologne, Germany. Dr. Yıldırım worked with Dirk Richter as a clinical researcher on facial aesthetics and body contouring. 
Professor at the University of Ghent, Belgium in 2021. Dr. Yıldırım worked with Phillip Blondeel as a breast reconstruction and clinical aesthetics researcher. 
He is a member of the American Society of Reconstructive Microsurgeons (ASRM), Plastic Surgery Research Council (PSRC), American Society of Craniofacial Surgeons (ASCS), American Society of Peripheral Nerve (ASPN), Turkish Plastic Reconstructive and Aesthetic Surgery Association. 
In 2019, he took an active role in the ASMR Young Microsurgery Committee. He also served on the PSRC Tech Committee in the 2019 – 2020 and 2020 – 2021 terms. 
Prof. Mehmet Emin Cem Yıldırım is currently a referee for prestigious plastic surgery journals such as Plastic Reconstructive Surgery (PRS), Journal of Plastic Reconstructive and Aesthetic Surgery (JPRAS) and PRS Global Open. 
He has 38 articles published in international and national journals. 
He made many presentations and took place as an invited speaker at national and international conferences. 
He is one of the authors of Principles and Practice of Lymphatic Surgery 2e. 
He was entitled to receive two TUBITAK international scholarships and Plastic Surgery Education and Development Foundation 2021 abroad scholarship for his work. 
Visit Istanbul's Unique Charm
Istanbul is a fascinating city that uniquely blends its rich history and cultural heritage with modernity. It's a city that bridges two continents, Europe and Asia, and it's the only city in the world that can claim that. 
There are so many things to see and do in Istanbul. The city is full of stunning landmarks, like the Hagia Sophia, the Blue Mosque, and the Topkapi Palace. You can stroll through the Grand Bazaar and get lost in the labyrinthine streets full of shops selling everything from spices to Turkish carpets. You can also take a boat tour along the Bosphorus and see the city from the water. 
In addition to its landmarks, Istanbul is also famous for its delicious food, vibrant nightlife, and warm hospitality. You will have the opportunity to try traditional Turkish cuisine, such as kebabs, baklava, and Turkish coffee, and experience the city's bustling streets at night.
Overall, Istanbul is a city full of life and energy, with a unique blend of old and new, east and west. You will surely have a memorable experience in this magnificent city.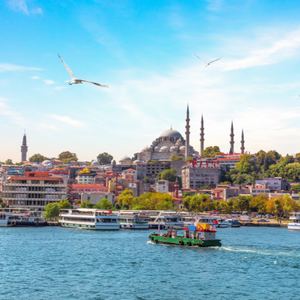 FAQs about Mommy Makeover Surgery
What are the pros of a mommy makeover surgery?
Mommy makeover can help you reshape your body figure. Here we show some of the most usual pros this surgery includes.:
You will be able to wear your favorite clothes

You'll regain your confidence

You'll restore a youthful look to your breasts and stomach
Am I a good candidate for a mommy makeover?
You are an ideal candidate for a mommy makeover procedure if 
You are of good overall health

Have a perfect body weight

You have realistic expectations and an optimistic look

You don't want to stay pregnant again
Is a mommy makeover painful procedure?
Mommy makeover is not painful since a surgeon uses general anesthesia during the surgery. If you have pain after the procedure, he will prescribe pain medications. Therefore, you'll feel safe and comfortable throughout your surgery and afterward.
When is the best time to get a mommy makeover?
Your doctor will tell you when is the right time to have a mommy makeover. Usually, it takes up to a year after childbirth for your body to recover and be ready for the mommy makeover procedure.
Don't miss this unique opportunity to improve your self-confidence and physical appearance with a cost-effective package for Mommy Makeover in Istanbul! Contact us today to book this special package deal for only $10,300!

Related Experiences:
Mommy Makeover in Istanbul, Turkey
Liposuction in Istanbul Turkey
Breast lift in Istanbul Turkey
Breast Augmentation in Istanbul Turkey
Get a Flat Stomach with Tummy Tuck in Istanbul Turkey
Liposuction in Antalya
---
Cosmetic/Plastic-Surgery Related Packages
Cosmetic/Plastic-Surgery Related Experiences