Brazilian Buttock Lift Special Package in Costa Rica
Package price starting from:
$7900
Treatment:
Cosmetic/Plastic Surgery, Buttock Lift
Focus Area:
Brazilian Buttock Lift | Special Package for Butt Lifting | Costa Rica Health Services | Tummy Tuck
---
Brazilian Butt Lifting Service in Costa Rica


"Costa Rica, a democratic country with no army, is inhabited by peaceful people who care for the environment, making it the ideal ecotouristic destination."
At Costa Rica Health Travel Services we have developed an experiential Medical Tourism, designed to make your journey pleasant and unforgettable.  Throughout your entire trip, an English-speaking travel specialist will accompany you.  This person will be your advocate while in Costa Rica and will serve as a direct point of contact between you and your loved ones back home


These are some of the great features in our Medical Tourism Program:
VIP Travel Associate waiting for you at the gate the moment you land in Costa Rica. This person will help you pass through Immigration and Customs quickly and efficiently.
English-speaking specialist from COSTA RICA HEALTH TRAVEL SERVICES waiting for you at the airport to transfer you to your hotel.
English-speaking specialist to drive and accompany you to all of your pre-op appointments and exams. On surgery day, the specialist will be with you at the clinic in constant communication with your loved ones back home.
Aside from the support from the great staff at the recovery facility, our specialist will be in contact with you everyday to make sure that you are comfortable and that all your needs are being met.
On your departure date, you'll wait for boarding at the Airport's VIP Lounge so that you may sit in a comfortable area and relax while you wait, courtesy of COSTA RICA HEALTH TRAVEL SERVICES.
Finally, your case manager will coordinate follow up calls with the doctor so that your recovery process back home goes as smoothly as possible

Patients typically ask for a Brazilian butt lift because they feel their backside isn't round enough or it is too flat. The butt lift procedure is done by a cosmetic surgeon or board certified plastic surgeon who removes excess fat from another part of the body and places it in the buttocks to create the appearance of a more shapely back end.Click here to read more about the Brazilian butt lift.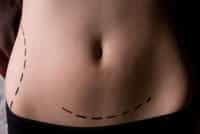 This is a cosmetic surgery in which the abdomen is reworked to give it a firm shape, especially after a massive weight loss or childbirth. When these things happen, there is a possibility of the belly skin sagging. The mass beneath the skin reduces after these processes, but the skin is unable to come back to its original position. Bringing it back to its original firm shape is what tummy tuck accomplishes. Tummy tuck is the most important part of a body lift procedure and is, in fact, the primary one to be done. .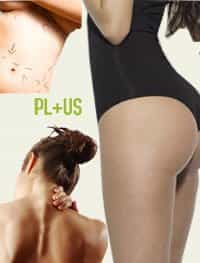 Complete package includes:
Includes lipo for abdomen, upper and lower back, arms and chin

Pre-op exams

Doctor and Anesthesiologist Fees

Operating room

One night at the hospital

Top quality implants and branded medications

Compression Garments

Post-op control appointment

First night accomodations at 5 Star Resort

Airport Transfers

Transfer to Clinic for surgery and post-op appointments

Recovery Facility for 7 days with all meals included


Financing available for US Citizens.  Up to 5% approval fee applies.
No substitutions allowed in packages
Visa, Mastercard, Cash and Money Transfer accepted
Promotions valid until December 31st 2012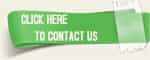 Related Experiences:
Nose Job in Costa Rica
Mommy Makeover in Costa Rica - Reshape Your Body Figure!
Tummy Tuck in Costa Rica
Your Guide to Getting Liposuction in Costa Rica
Brazilian Butt Lift in Costa Rica - Choose BBL in Costa Rica
Breast Lift Surgery in Costa Rica - Improve Your Breast Aesthetics
---