Cost-Effective Package for Surrogacy in Tbilisi Georgia
Package price starting from:
$11050
Treatment:
Fertility Treatment, Surrogacy
Location:
Tbilisi, Georgia, 0179 David Agmashenebely Alley Km12 Tbilisi , Georgia
Focus Area:
Surrogacy in Tbilisi Georgia | Beta Plus Fertility
---
Get High Success Rate Surrogacy in Tbilisi Georgia at $11050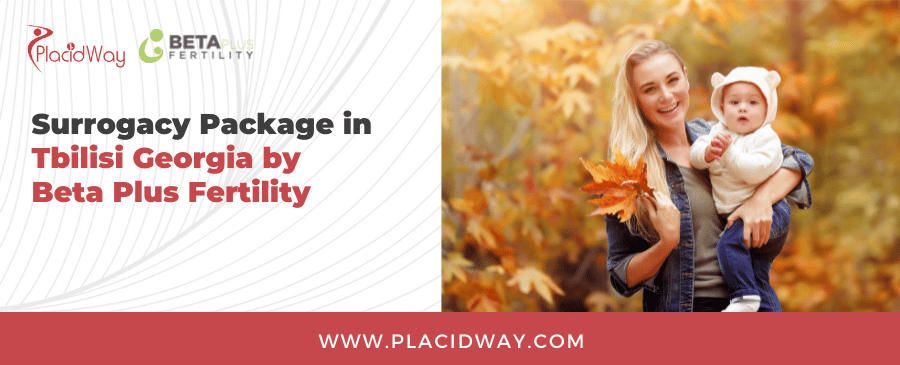 Effective Surrogacy Package in Tbilisi Georgia Using Own Sperm and Eggs at Beta Plus Fertility Clinic
Beta Plus Fertility provides affordable package for Surrogacy in Tbilisi Georgia. Get Fertility Treatment free quotes for top centers at PlacidWay. Looking for an affordable surrogacy package? Look no further than Beta Plus Fertility in Tbilisi, Georgia! We offer a complete range of surrogacy services, from fertility treatment to legal support, all at a fraction of the cost of other surrogacy providers. Plus, our beautiful city of Tbilisi is the perfect place to start your family. Check below to learn more about our surrogacy packages.
Definition of Surrogacy Fertility Treatment
Did you know that surrogacy is an option for couples who want to have a child, but are unable to do so on their own? Surrogacy using the parents' own sperm and egg is one way that couples can have a child that is biologically related to them. If you are considering surrogacy, it is important to learn everything you can about the process and make sure that it is right for you and your family.
You can get Surrogacy Package in Tbilisi Georgia by Beta Plus Fertility with the cost starts from $11,050.
| | | |
| --- | --- | --- |
| | | |
| First Transfer | Made upon signing of contract | $11,050 |
| Second Transfer | After pregnancy confirmation | $8,500 |
| Third Transfer | On week 28 of pregnancy | $1,500 |
| Fourth Transfer | After baby delivery | $13,500 |
Note: Final price may change depends on patient condition and complexity of the procedure. Please follow price policy at Beta Plus Fertility.

Surrogacy is a process in which a woman carries and gives birth to a child for another couple or person. In surrogacy using own sperm and egg, the surrogate mother uses her own eggs and sperm to conceive the child. This type of surrogacy is also known as traditional surrogacy or genetic surrogacy. Here are the details of procedure for surrogacy at Beta Fertility Plus:
Here you can find information about best doctor for fertility treatment in Tbilisi Georgia at Beta Fertility Plus: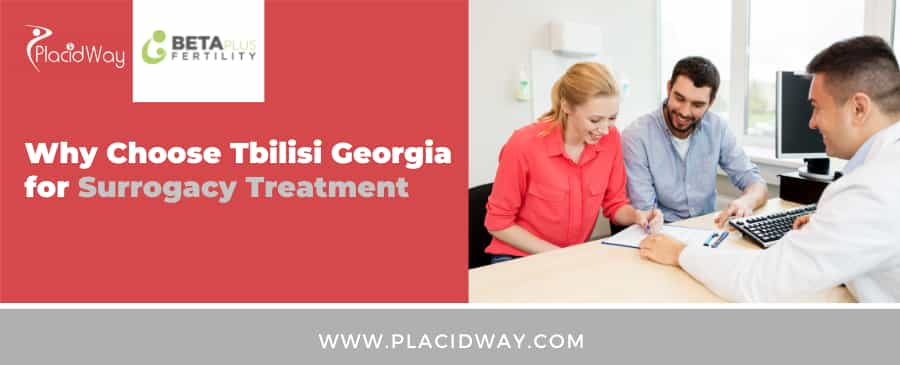 When it comes to surrogacy, more and more couples are choosing Tbilisi, Georgia. And there are good reasons why. For one, the cost of surrogacy in Georgia is a fraction of what it is in other countries. But that's not the only reason. The infrastructure for fertility treatment in Georgia is world-class, and the country has some of the best fertility doctors in the world. So if you're considering surrogacy as an option, definitely consider Tbilisi, Georgia. It may just be the perfect place for you.
Check below for more information about FAQ for Surrogacy in Tbilisi Georgia:
What is Surrogacy fertility treatment?
Surrogacy fertility treatment is any medical procedure that is performed in order to help a woman become pregnant. This can include things like taking medication to stimulate ovulation, having surgery to repair damage to the reproductive organs, or undergoing in vitro fertilization (IVF).
Who needs Surrogacy treatment?
Surrogacy treatment is typically recommended for women who have been trying to get pregnant for at least one year without success. It may also be recommended for women who have a known medical condition that is affecting their fertility, such as endometriosis or polycystic ovary syndrome (PCOS).
How effective is fertility treatment?
The success rate of fertility treatment varies depending on the specific procedure being used and the underlying cause of infertility. In general, however, most fertility treatments have about a 20-30% chance of resulting in a live birth.
What are the risks associated with fertility treatment?
The risks associated with fertility treatment vary depending on the type of procedure being performed. Generally, risks associated with fertility treatment include OHSS.
Interested in surrogacy in Tbilisi, Georgia? PlacidWay can help! We offer a variety of surrogacy packages to suit your needs. Book now and let us help you create your family.

Related Experiences:
Surrogacy in Georgia, Europe
Surrogacy in Cyprus
Gender Selection in Georgia
IVF Fertility Treatment in Georgia: Affordable Fertility Care
IVF in Tijuana, Mexico
Ovarian Rejuvenation in Mexico
---