Asian Bariatrics
Discover Effective Weight Loss & Bariatric Surgery at Asian Bariatrics in Ahmedabad, India - Start Your Journey to a Healthier You
Ahmedabad Bodakdev Gujarat, Ahmedabad 380054, India

Specialty:

Laparoscopic Surgery, Neurology, Obesity/Bariatric Surgery, Robotic Surgery, Weight Loss Program

Focus Area:

Banded Sleeve Gastrectomy | Billiopancreatic Diversion with Duodenal Switch | Da Vinci Robotic Surgery | Duodenal Switch | Intragastric Balloon Surgery | Sleeve Gastrectomy in Ahmedabad, India
Asian Bariatrics Profile Overview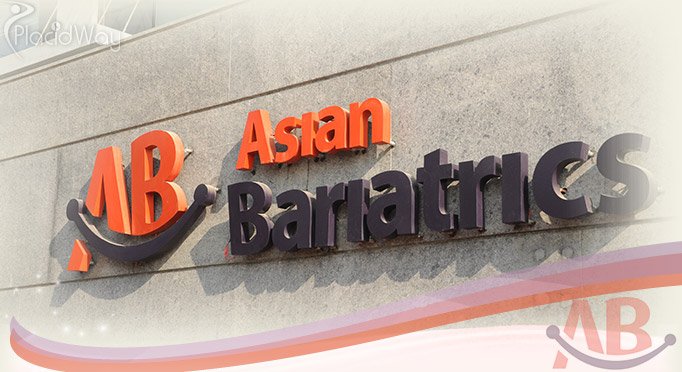 Asian Bariatrics, Super Specialty Hospital is the only stand-alone bariatrics medical center in India that deals with diseases related to the gastrointestinal tract and obesity.
We are experts at providing our patients with a healthy and enjoyable life and pride ourselves in the fact that patients leave the premises with the perspective of a better life and lifestyle, not just with good surgery.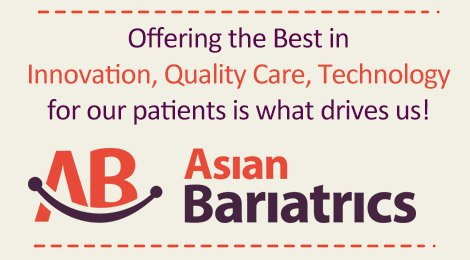 Asian Bariatrics, Super Specialty Hospital is committed to offering an excellent environment for post-operatory recovery. Also, our Post-Surgery follow-up system and dietetic care helps patients in achieving the desired results.
We also keep thorough records of a patient's lifestyle even a decade after his or her surgery and guide them daily in order to make sure they never have to face the same situation again.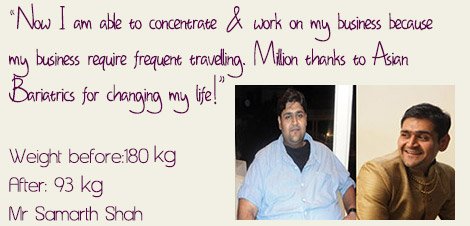 Our team of surgeons is hand-picked from some of the most prestigious institutes in India. With many years of practice, our team of physicians can solve any problem. Our IPD is also open to operate twenty-four-seven!

Type II Diabetes

High Blood Pressure

Heart Disease

Osteoarthritis
of Weight Bearing Joints

Sleep Apnea
& Respiratory Problems

Gastro Esophageal Reflux
(GERD)/Heartburn

Depression
from Innefective Diets

Infertility
due to Overweight

Fatty Liver or Hepatic Lipidosis(Steatosis)

Others:

Swollen Legs

Skin Ulcers

Urinary Stress Incontinence

Menstrual Irregularities

Lower Extremity Venous Stasis

Idiopathic Intracranial Hypertension(IIH)

Dyslipidemia
(Lipid Metabolism Abnormalities)

Pulmonaly Embolus

Cancer
SURGICAL PROCEDURES
Most Common Procedures performed at Asian Bariatrics:
Banded Sleeve Gastrectomy

Da Vinci Robotic Surgery

Single Incision Laparoscopic Surgery

Sleeve Gastrectomy

The Adjustable Gastric Band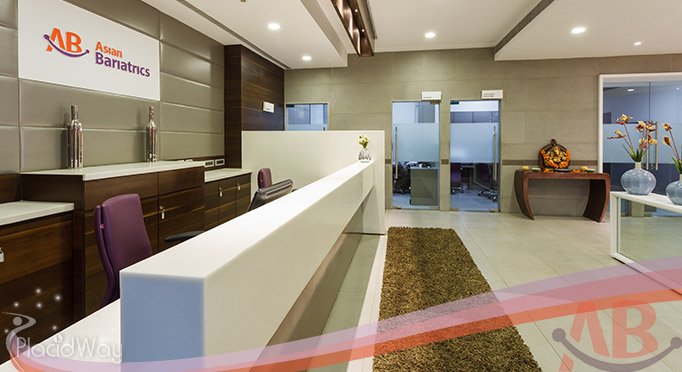 LABORATORY AND RADIOLOGY
The medical center provides the most modern radiology and laboratory facilities. The Sleep Lab, Pulmonary Function Test, Bone Mineral Densitometry Machine, Colour Doppler, 2-D Echo, Ultra Sound Machines and digital X-Ray are all available in our facility.
ROOMS
All of our rooms are comfortable and specifically designed with obese persons in mind, so there is ample space for movement and plenty of comfort.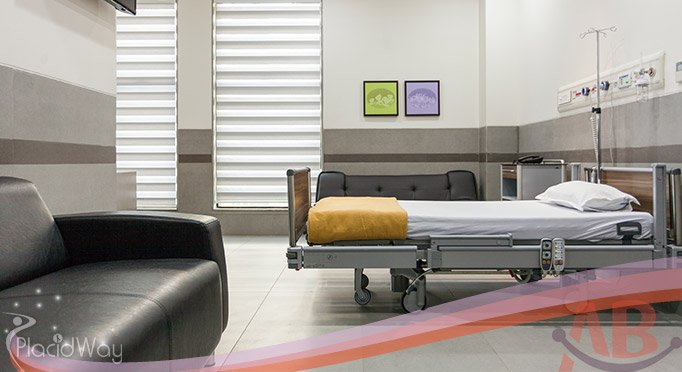 Also, all of our rooms are equipped with all modern amenities required for day to day life, so during your stay here you can make this your home away from home.
OPERATION THEATRE
Asian Bariatrics provides three fully equipped Operating Rooms fitted with the latest medical equipment available on the market and high definition quality of relay in order to ensure maximum safety for the patient and an excellent work area for our doctors.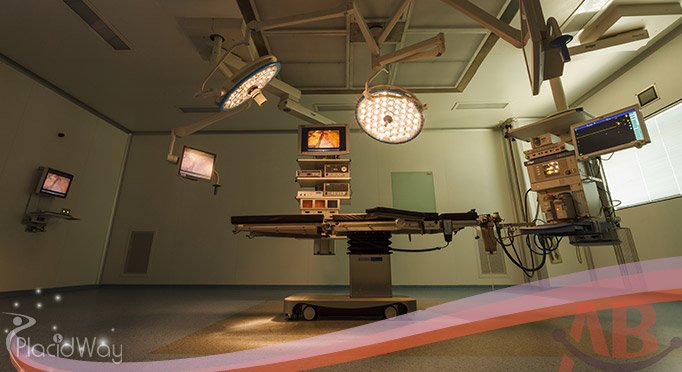 Asian Bariatrics also boasts 3 dimensional vision technologies which provides our doctors with 3D views of the surgery being performed, ensuring the best possible outcome for surgery.
Our Operating Rooms have the capacity of performing three hundred surgeries in a month.
Obesity leads to a low self esteem, building a negative self image and thus isolation from friends, family and society.
This is where we step in to make sure you lead a healthy and enjoyable life.
Contact us by clicking below and turn your life around!
---
Asian Bariatrics, Ahmedabad, India Profile Details

We are experts at providing our patients with a healthy and enjoyable life and pride ourselves in the fact that patients leave the premises with the perspective of a better life and lifestyle, not just with good surgery.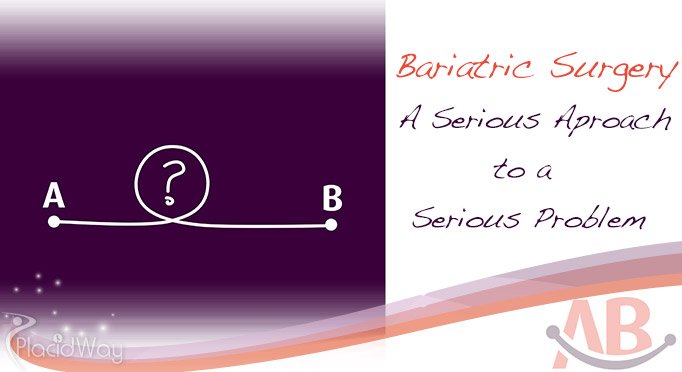 ICU
We provide the most modern equipment in our Intensive Care Unit with facilities such as multi-para monitors, well equipped beds, ventilators and highly trained staff and doctors to provide ICU care round the clock.
CSSD
One of the most modern sterilization departments in India, fitted with machines imported from Switzerland will be available for your surgery in order to ensure complete infection-free instruments and utilities services. Our Department's experts are well trained in managing the CSSD, according to strict Joint Commission International standards.
NURSING
Competent, highly trained professional nurses are also available round the clock to provide loving care to our patients. The nursing staff has experience in handling bariatric patients. We also take pride in the fact that Asian Bariatrics provides Bariatric Training for nurses.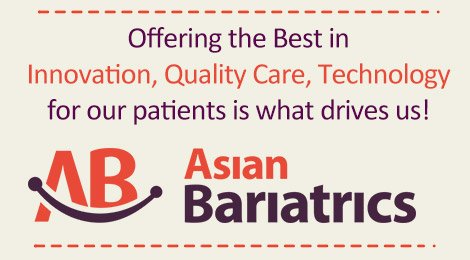 BARIATRIC COORDINATOR
Well trained bariatric coordinators are available to act as a bridge between patients and their respective surgeons. They are involved with the patient in every step of the weight-loss process, providing much needed support.
IT DEPARTMENT
A very friendly Hospital Information Medical System is available in order to make your life a little bit easier. You will stay connected with your doctor through SMS and e-mail, in order to remind you of doctors appointments and follow-up investigations. You can also login to our website and look through your patient profile anytime, anywhere!
CUSTOMER CARE
We strive to bring our patients the very best in medical care related to specific bariatric-patients needs and we will do our best to sooth and provide much needed comfort and support.
Contact us by clicking below and turn your life around!
---
Asian Bariatrics Treatments Offered

Asian Bariatrics in Ahmedabad, India houses state-of-the-art Operation Theatres with three fully equipped operating rooms and a capacity of performing 300 surgeries every month.
Surgical Procedures offered by Asian Bariatrics:
Banded Sleeve Gastrectomy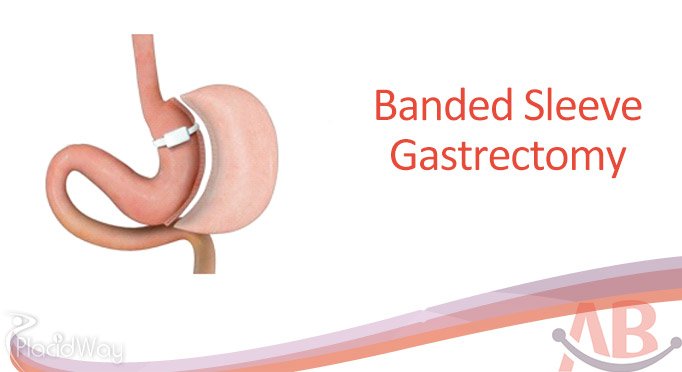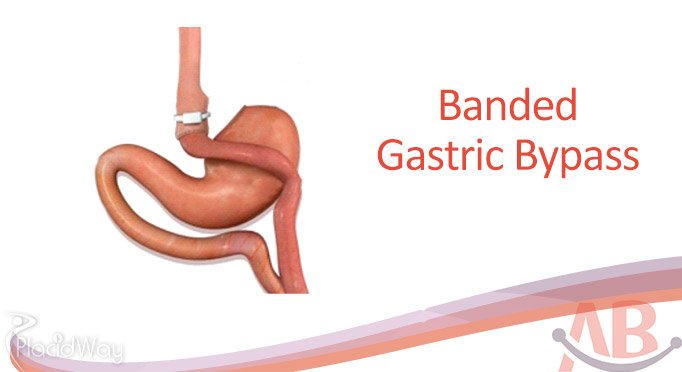 Billiopancreatic Diversion with Duodenal Switch (BPD/DS)

Mini Gastric Bypass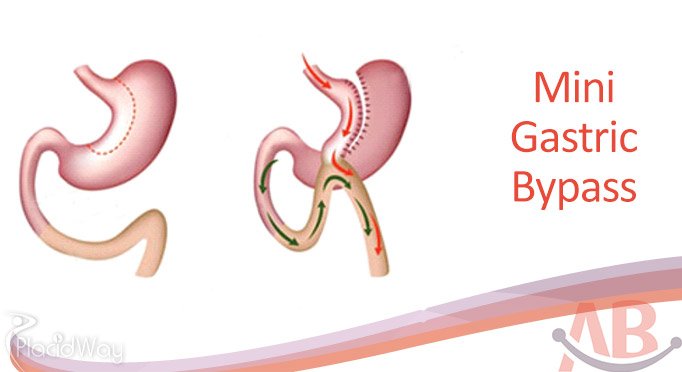 Da Vinci Robotic Surgery

Duodenal Switch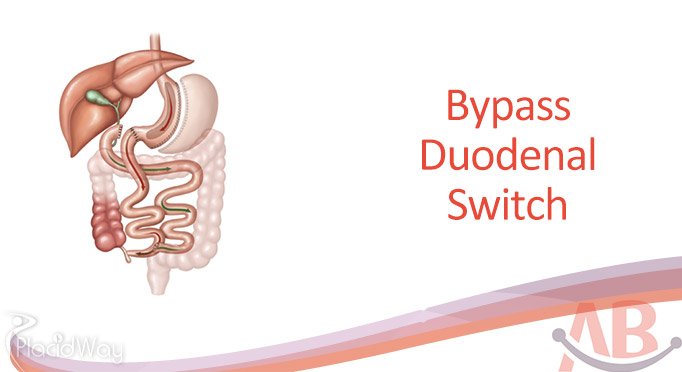 Fobi Pouch Gastric Bypass

Gastric Bypass Roux-En-Y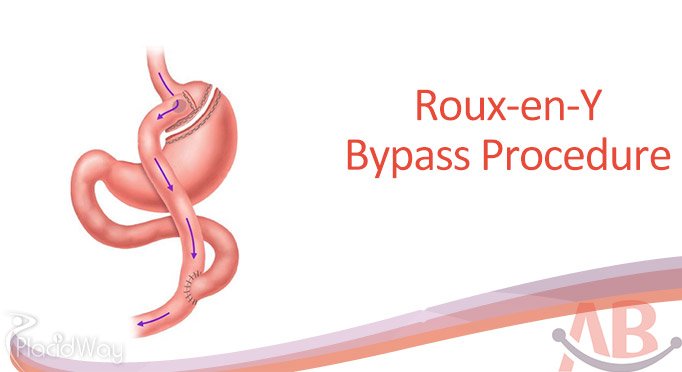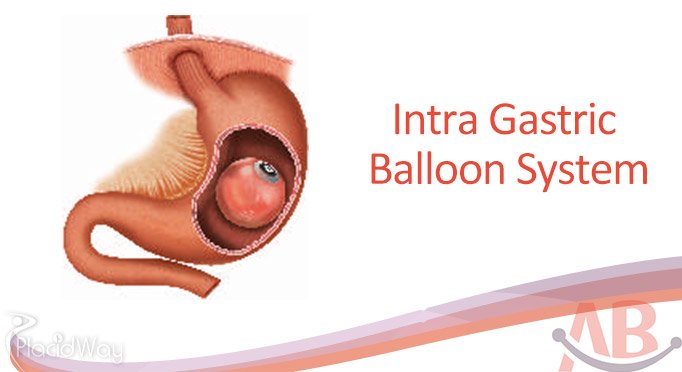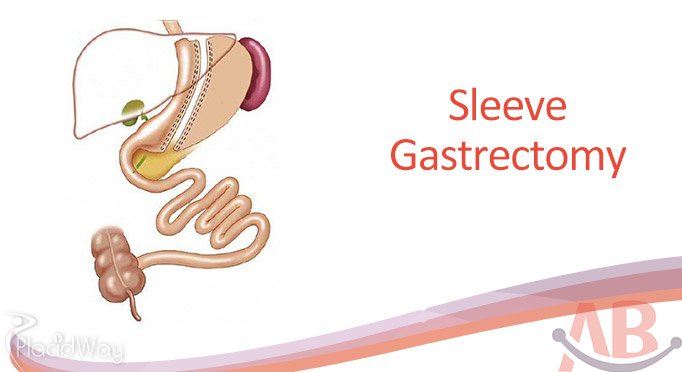 Revisional Surgery

Adjustable Gastric Band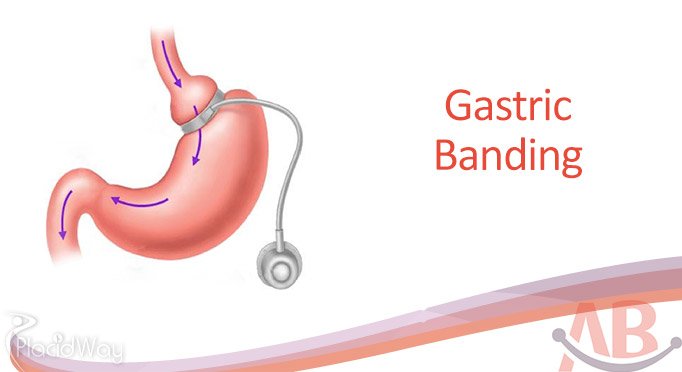 Single Incision Laparoscopic Surgery
Contact us by clicking below and turn your life around!
---
Asian Bariatrics Certificates, Accreditations, Qualifications
---
Asian Bariatrics Testimonials
---
Asian Bariatrics Awards & Recognitions
---
Ahmedabad, India Destination Overview

Ahmedabad, the capital of Gujarat is amongst the most important cities in Western India. A beautiful combination of the old and new, Ahmedabad is a vegetarian's heaven with specialty restaurants which cook the most mouthwatering dishes.
Top sights in Ahmedabad, India:
The grand monuments of the Mughal era

Taste the Gujarati thalis in one of the famous restaurants

Visit Rani Sipri's Mosque

Visit the Sidi Saiyyed Mosque

Heritage walk through Ahmedabad's famous "Pols"

"Hriday Kunj" and Gandhiji's room at the Sabarmati Ashram

City museum & Kite Museum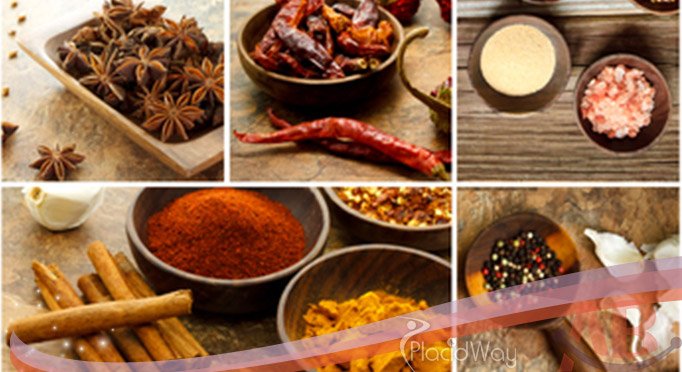 Culture of Ahmedabad
Ahmedabad and the whole region of Gujarat have managed to successfully preserve the rich tradition of drama, traditional dances and songs.
The Navaratri, among the longest dance festivals in the world you will be delighted by the performers taking the culture of the city to the streets.
Spanning over nine nights at the beginning of summer and winter (twice a year), they make you sync with the locals giving a state of wellbeing just by watching the local artists perform arts on every corner of Ahmedabad.
Other festivals to attend to:
Makar Sankrant or the lunar Kite Festival - 14th January

The annual Rathyatra procession on the Ashadh-sud-bij (Hindu holiday)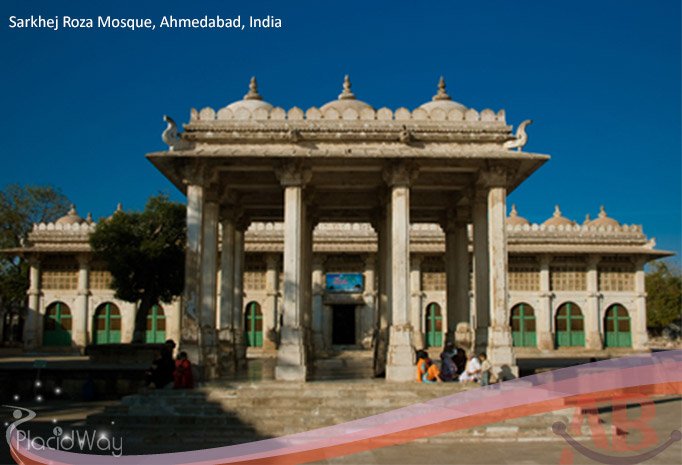 Shopping
The dozens of boutiques and gift shops on C.G. Road of Ahmedabad make it a shopper's paradise as well, with traditionaly embroidered clothes (folk art Chania Cholis), embroidery from Kutch and Saurashtra, bandhinis (tie and dye work) or the traditional mojri footwear found in cobbler shops of Madhupura and the unique shops at Law Garden famous for their mirror work.
The mosques & mausoleums:

The Siddi Sayed
Mosque

Jumma Masjid

Sarkhej Roja

Rani Roopmati
Mosque

Shah Alam Roza

Nearby places:

The Sun Temple at Modhera

The step wells of Adalej

The last wild habitat of the Asian lion

UNESCO World heritage site at Champaner

Jain temples on Girnar in Junagadh

The salt flats of Kutch

Museums and palaces in Vadodara

The hill station at Mt. Abu.
Ahmedabad weather:
The city has three main seasons: summer, monsoon and winter, but overall the city has a dry climate except for the monsoon months.
The best time to visit Ahmedabad is November through February, when the average maximum temperature is of 36 °C (97 °F) and a minimum of 15 °C (59 °F). January is mildly chilly while June to September is humid.
Contact us by clicking below and turn your life around!
---
---
Reviews
Anonymous

These are the before and after images of a patient who has undergone bariatric surgery in India, at Asian Bariatrics Specialty Center in Ahmedabad.

See the amazing weight loss benefits that can be achieved with the help of Asian Bariatrics!


Dec 01 2021

Anonymous

Check somebefore and after pictures of an obesity surgery patient and see the amazing results of bariatric surgery performed at Asian Briatrics in Ahmedabad, India.


Dec 14 2021

Anonymous

These are the before and after images of patients who have undergone bariatric surgery in India, at Asian Bariatrics Specialty Center in Ahmedabad.

See the amazing weight loss benefits that can be achieved with the help of Asian Bariatrics!


Dec 04 2021
---
Laparoscopic-Surgery Related Packages
Laparoscopic-Surgery Related Experiences