Istituto Auxologico Italiano
Top Robotic Surgery Center in Milan Italy
Piazzale Brescia, 20, 20149 Milano, Italy, Milan, Italy

Specialty:

Alternative Medicine, Anti Aging, Cancer Treatment, Chronic Diseases, Cosmetic/Plastic Surgery, ENT, Executive Healthcheck, Eye/Lasik Care, Fertility Treatment, General Medicine, General Surgery, Gynecology Treatment, Heart Care/Surgery, Laparoscopic Surgery, Laser Surgery, Neurology, Obesity/Bariatric Surgery, Organ Transplant, Orthopedic/Knee Surgery, Pediatric Treatment, Radiology/CT Scans, Rehabilitation, Robotic Surgery, Skin Care, Spine Care/Surgery, Sports Medicine, Urology, Vascular Surgery

Focus Area:

Istituto Auxologico Italiano | Medical Tourism ItalyCardiac Surgery | Rehabilitation | ObesityNeurology Research Center | Geriatric CareRobotic Surgery | Minimally Invasive Surgery | Milan
Istituto Auxologico Italiano Profile Overview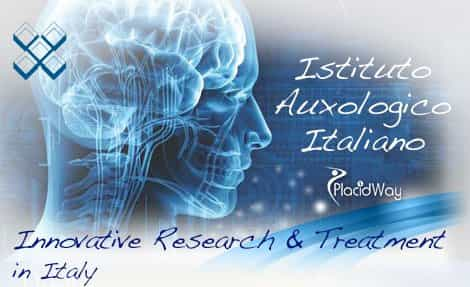 Welcome to Istituto Auxologico Italiano!

Milan, Italy
With more than 55 years of research and treatment activity, the Istituto Auxologico Italiano is one of the top and widespread facilities in Italyofferinginnovative surgeries and advancedrehabilitation for international patients and Italians alike.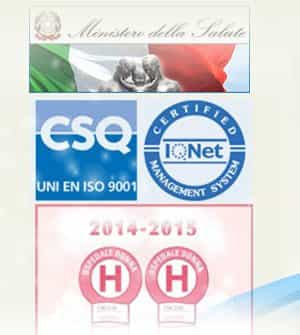 The collaboration with international hospitals and research centers worldwide has pushed the Auxologic Institute at the forefront of health care in Italy and Europe.
Our History:
over 55 years of activity and 10 specialty facilities
Research focused:
the level of health care is enhanced by the research we perform
Real experience:
our numbers are transparent and available

The satisfaction of our patients is important!
We are a patient-centric organization.

Treatments at Istituto Auxologico Italiano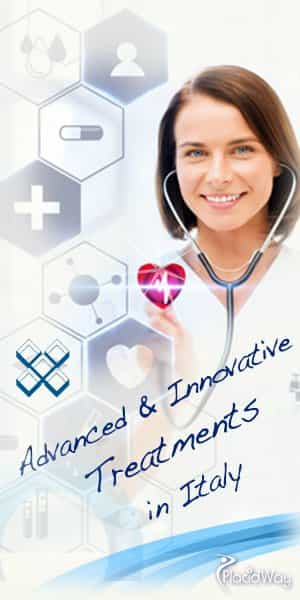 Focusing on:
research

prevention

diagnosis

treatment

rehabilitation
of:
cardiovascular

neurological

endocrine

metabolic

immunological diseases
The Italian institute is also performing top procedures, using:
open

s

urgery

minimally invasive surgery

robotic surgery.
Genetics of cardiovascular, neurological and endocrine diseases are among the treatment fields of the top health centers in Italy, under the common goal of excellence of the Italian Institute for Auxology, as well as prenatal and postnatal diagnosis of rare genetic diseases and chromosomal alterations.
Treatments in Italy:
Cardiology

Neurology

Endocrinology

Metabolic Disorders

Orthopedics

Traumatology

Ophthalmology

Urology

General Surgery

Vascular Surgery

Angiology Surgery

Neurological Rehabilitation

Cardio-Rehabilitation

Geriatrics Medicine

Anti Aging

Geriatrics Rehabilitation

Cardiovascular Medicine

Obesity Rehabilitation

Complex Diagnostics

Health Check-up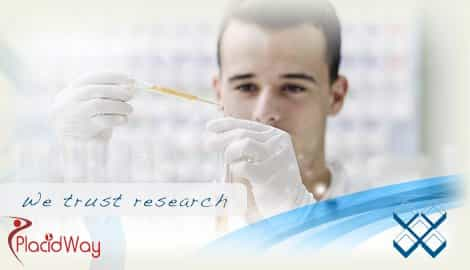 Combining Scientific Research
&
Caring For The Patient
Nowadays, it is impossible to separate patient care from the diseases causes research and the effective methods of diagnosis and therapies. Diseases and illnesses are becoming more complex and depend upon many factors like genetic, environmental, and behavioral.
Istituto Auxologico Italiano is among the few such research centers where the study of the complexity of diseases is being carried out with excellence, supported by the Italian Ministry of Health.
Research Areas
Research, prevention, treatment and rehabilitation of:
Endocrine Metabolic Diseases

Cardiovascular Diseases

Neurological Diseases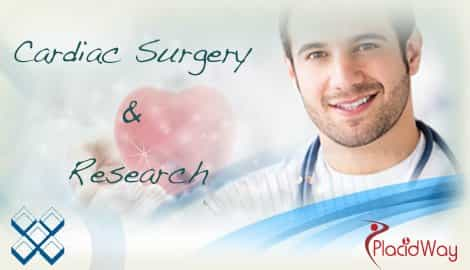 Istituto Auxologico Italiano approaches these illnesses by multi-disciplinary and integrated medicine, thanks to its contributions from basic and applied experimental research specialized laboratories:
Genetic, molecular and cellular research

Sophisticated biomedical equipment for illness prevention and diagnosis

Modern hospital facilities for treating the acute and rehabilitation phases.
Diseases in focus:
Cardiovascular diseases (Heart attack, stroke, cadiac disorders, arrhythmias, hypertension, artherosclerosis, peripheral arterial diseases)

Neurological diseases (Amyotrophic Lateral Sclerosis -ALS, Parkinson, Alzheimer, Multiple Sclerosis, Vascular Dementia)

Endocrine & metabolic diseases (Diabetes, Severe Obesity, Pituitary and Adrenal disorders, Diseases of the Thyroid, Osteoporosis, Growth Disorders, Anorexia, Bulimia)

Autoimmune Diseases (Lupus, Rheumatoid Arthritis, Phospholipid Antibody syndromes, Systemic Sclerosis)

Genetic Diseases (Mental Retardation, Down syndrome, Prader Willi Syndrome, Cornelia de Lange syndrome, Genetic Cardiac arrhythmias)

Aging Diseases (Atherothrombotic, neurodegenerative, immunological, respiratory, urological, osteoarticular, diabetes and its complications, frailty syndrome in the elderly.)

Rehabilitation therapies in the neurological, cardiovascular, orthopedic, nutritional and respiratory fields.

Click the button below, fill in the form and get treated at
one of the top research & treatment centers in Italy!
---
Istituto Auxologico Italiano, Milan, Italy Profile Details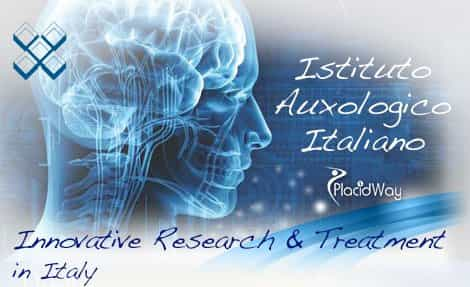 About Istituto Auxologico Italiano

Auxologic Hospitals:
San Luca Hospital

San Michele Hospital

Capitanio surgery and neuro-rehabilitation center

Ageing research and treatment

center

San Carlo diagnostic and research

center

Meda diagnostic and research

center

Pioltello diagnostic

center

Biomedical and technology reasearch

center

San Giuseppe Hospital

Villa Caramora diagnostic and research

center

San Luca Hospital - Milan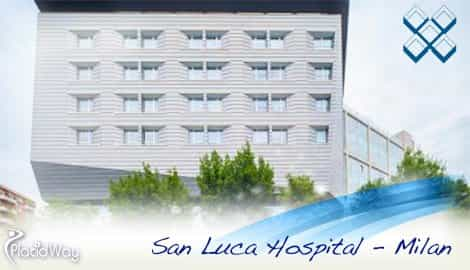 Since its establishment in 1990, the teaching hospital has been in collaboration with the top medical Universities of Milan.
Hospital focus:
Cardiology, Neurology, Endocrine-Metabolic diseases and Immunology.
Medical care units:
Coronary Care Unit and Stroke Unit, Cardiac interventional room and cardiac rehabilitation Unit and a wide spectrum of outpatient services.
European Hypertension Excellence Centre.

Dino Ferrari Centre for Neuromuscular and Neurodegenerative Diseases.

Emergency for cardiac and neurological diseases.

Cardiac interventional room.

Stroke Unit performing thrombolysis procedures.

3 tesla

High capacity MRI for neuroimaging and spectrography.

San Michele Hospital - Milan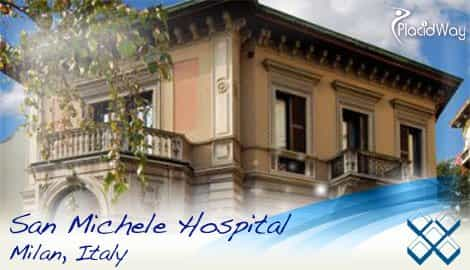 The top care hospital has been established in 1970 and it is now a day Hospital and Outpatient Clinic for different medical specialities.
Hospital focus:
Advanced diagnosis and treatment technologies.

Management and treatment of Diabetes

Severe Obesity

Osteoporosis and Metabolic Bone diseases.

Health Check-up

Therapies for adult and child obesity.

High capacity MRI.

Capitanio surgery and neuro-rehabilitation center - Milan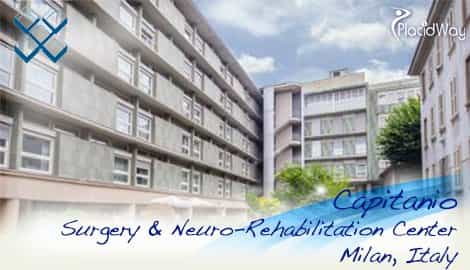 Founded in 1950, the hospital is comprised of two units:
The surgery unit focuses on robotic surgery, minimally invasive and new surgical procedures. The Rehabilitation centre provides complete care management.
Features:
New and updated surgery rooms

Intensive care unit with 4 beds

Da Vinci Robot and laser instruments
The neuro rehabilitative center also includes a teaching center, specifically designated for the University of Milan and acknowledged by the European Board of Rehabilitation Medicine.
Features: Technologies, safety, comfort, privacy.

Aging research & treatment center - Milan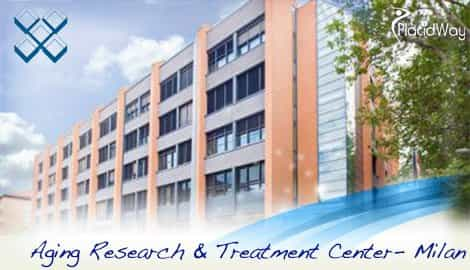 Multidisciplinary intensive rehabilitation for the elderly, established in 2007.
Features:
Virtual reality in rehabilitation with full immersive care Teaching Hospital in collaboration with the University of Milan.

Focused on diseases of the elderly.

Outpatient services

Short-term hospitalization

Intensive rehabilitation

Long-term hospitalization for chronic diseases.

Modern Nursing Home integrated with hospital services

Special programmes for cognitive deficit disorders.

San Carlo diagnostic & research center - Milan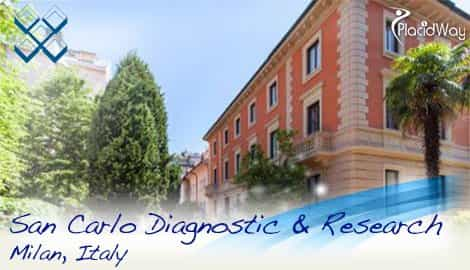 The Istituto Auxologico Italiano combines research and clinical care through a large network of outpatient diagnostic centres, such as San Carlo Center, established in 2009.
Features:
Doctors in charge of the outpatient clinic can also attend the patients in case of hospitalization.

Clinical and Research Centre for Arrhythmia

Outpatient Services

Advanced diagnostic technologies.

Meda diagnostic and research centre - Meda City (Milan Area)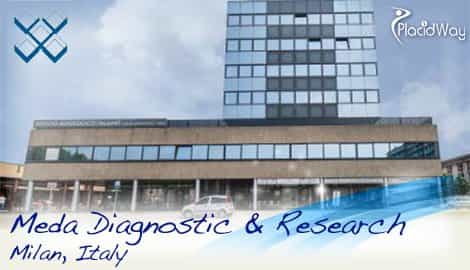 Operating since 2007 on more than 1,200 sq.m., the center is taking advantage of the latest Imaging technology, having complex last generation equipment within the facility, such as: MRI, CT, mammography, Digitized X-Ray, Digitized echography.
Features:
A wide range of specialized services

Diagnostic Activities and Post-hospitalization

Hypertension Excellence Centre Diagnosis and treatment of all common cardiovascular risk factors

Dental services

Cardiovascular Research Centre in collaboration with the University of Milan-Bicocca.

Pioltello diagnostic center- Pioltello (13km east of Milan)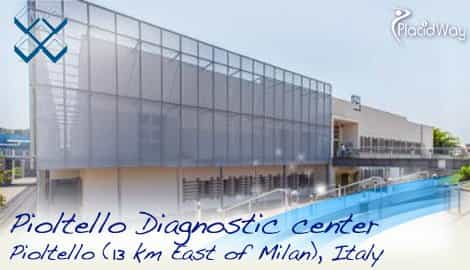 More than 2,000 sq.m. of operative surface, functional since 2012, in the eastern area of Milan, Italy - the treatment center is also housing the latest in imaginge equipment.
Features:
Specialized services

Post-hospitalization care

Epidemiological Research

26 visiting rooms

10 imaging rooms

2 endoscopic rooms

6 blood sampling sites

Biomedical & technology research center - Cusano Milanino (13km N of Milan)
Ever since 2003, the center has been at the forefront of advanced research in cardiovascular genetics, metabolic and endocrine diseases, neurological diseases, immunology and mental retardation.
Features:
Basic and genetic research centre

Molecular diagnosis laboratory

7,000 sq.m. of operative surface

More than 150 specialists (physicians, biologists, technicians)

Advanced technologies in genetic research (i.e. MiSeq and HIScan SQ for massive genome sequencing)

Molecular diagnosis for common & rare diseases

Cytogenetics for prenatal and postnatal diagnosis.

San Giuseppe Hospital - Piancavallo-Oggebbio (Verbania)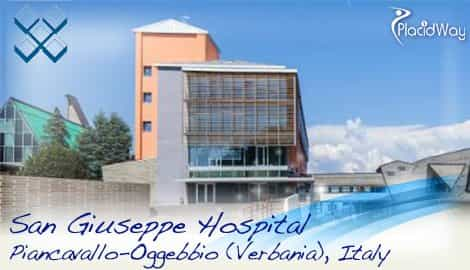 With a tradition in healthcare since its establishment in 1958, the San Giuseppe Hospital is now a Teaching Hospital in collaboration with the University of Turin and "Piemonte Orientale".
Focus:
Research, management, treatment & rehabilitation of severe obesity

Research, management, treatment & rehabilitation of neurological diseases.
Features:
Advanced technologies for neurological diagnosis, treatment and rehabilitation (electronic & confocal microscope, gait analysis, equitest, virtual reality application)

Personalized management of severe obesity

Multidisciplinary approach

Advanced diagnostic technologies (genetic and molecular tests, computerized analysis of calorie intake).

Villa Caramora Diagnostic & Research - Verbania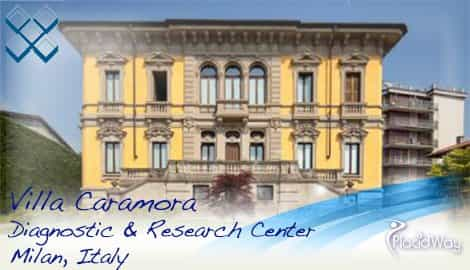 Screening, diagnosis and follow-up of patients from the San Giuseppe Hospital established in the year 2000.
Features:
Research Centre.

Congress Centre: Conferences, Continuing Medical Education, Health Education Events.

Statistical and Epidemiological Research.

Neurological and Rehabilitation Research.

VOLUME OF ACTIVITIES per year

Haemodynamic/Electrophysiology

Orthopaedic Rehabilitation

Neurological Rehabilitation

Cardiological Rehabilitation

Metabolic/Nutritional Rehabilitation

Outpatient specialist visits
Click the button below, fill in the form and get treated at
one of the top research & treatment centers in Italy!
---
Istituto Auxologico Italiano Treatments Offered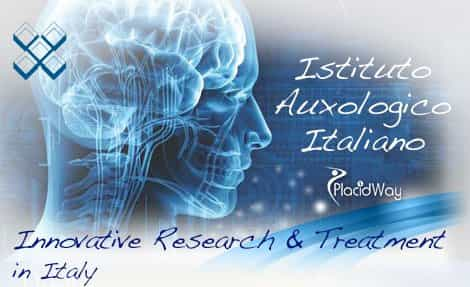 Treatments at Istituto Auxologico Italiano

Cardiology Treatments & Surgeries
All cardiovascular diseases, with particular focus on:
Arterial hypertension

Ischemic Heart Disease

Post-ischemic, idiopathic and valvular Heart Failure

Tachiarrythmias

Valvular heart Disease

Center for Syncope with multidisciplinary approach (cardio & neuro)

Rare genetic heart diseases (dilatative, hypertrophic and arrhythmic cardiomyopathies)

High Altitude Medicine and Travel Medicine

Sleep Related Breathing and Cardiovascular Disorders (Snoring, Obstructive and Central Sleep Apnea)

Stress Related Cardiomyopathies
Innovative Cardiology Techniques & Procedures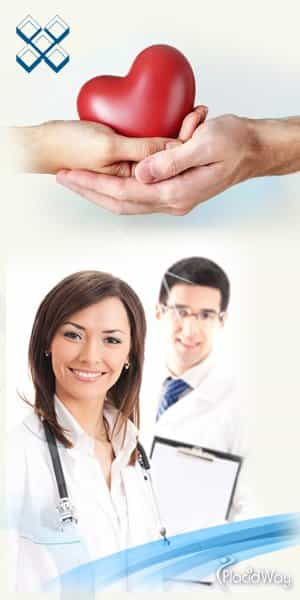 Percutaneous Transluminal Coronary Angioplasty and Stenting

Transcatheter ablation of ventricular and atrial arrhythmias with radiofrequency or cryoablation through:

endocardic approach

epicardic approach

conventional/3D mapping

Pacemaker

Implantable defibrillators

Implantable Loop recorders

Possibility of remote control of implantable devices (High Tech Telemedicine)

Cardiac Resynchronization Therapy (CRT and CRT-D)

Sonographic optimization of the site of implant and pacing intervals. Remote control of implantable devices

Transthoracic & transoesophageal Doppler ECG (2D/3D)

TDI (Tissue Doppler Imaging)

Transcranial Doppler for the diagnosis of Patent Foramen Ovale;

Carotid Ultrasound

Echo Doppler evaluation of renal arteries and abdominal aorta

;

24 h ambulatory BP monitoring through non invasive intermittent and beat-to-beat (Portapres) techniques, 24-48h HOLTER ECG Monitoring

Remote transtelephonic monitoring with home care for hypertension, arrhythmias and heart failure

Full Video-Polysomnography and Cardiorespiratory monitoring during sleep

Conventional and cardio-pulmonary stress test, evaluation of baroreceptor and chemoreceptor reflexes

Innovative techniques for cardiopulmonary rehabilitation

.

Neurology Treatments & Surgeries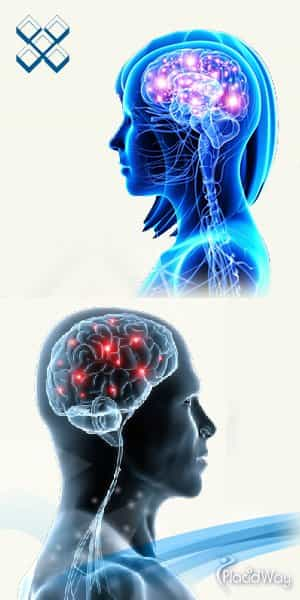 Acute/Chronic Cerebrovascular Diseases

Degenerative Dementias

Alzheimer's Disease

Frontotemporal dementia

Dementia with Lewy bodies

Parkinson's disease/parkinsonism

Huntington's disease

Amyotrophic Lateral Sclerosis and other motor neuron diseases

Multiple Sclerosis

Polyneuropathies

Myopathies/Myasthenia Gravis

Sleep disorders.
Innovative Neurology Techniques
& Procedures
CSF Markers

Genetic Markers

Neurophysiology clinic & study of sleep

polysomnography

video polysomnography

Neuropsychological evaluation

Evaluation of cognitive activities

Neuro-ophthalmological evaluation

Treatments with Botulinum Toxin

Extra and intracranial Doppler

Structural and functional Neuroradiology

Muscle, nerve, and and skin biopsy

Repetitive magnetic stimulation (rTMS).

Endocrinology & Metabolic Disorders
Endocrine diseases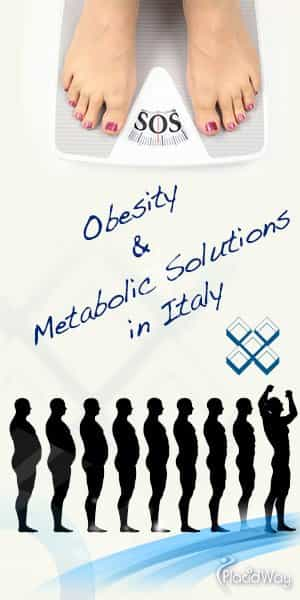 Thyroid, parathyroid & adrenal diseases

Hypogonadism

Primary Ovarian Insufficiency

Growth deficiency/Pubertal delay/hypopituitarism

Pituitary tumours

Hereditary Endocrine Tumours

MEN 1/MEN2

Medullary Thyroid Cancer

FIPA

Pheochromocytomas

Pparagangliomas.
Obesity and diabetes
Eating disorders (anorexia and bulimia).

Adult and childhood obesity.

Autoimmune and non-autoimmune diabetes mellitus.
Bone Metabolism
Idiopathic, secondary and postmenopausal osteoporosis.

Bone metabolism disorders in children and in kidney failure.

Paget's disease of bone.

Osteomalacias, deficiency and genetic rickets.
Innovative Metabolic Techniques & Procedures:
Percutaneous ethanol injection for cystic thyroid nodules

Genetic analysis with the Next Generation Sequencing.

3 Tesla Magnetic Resonance Imaging (MRI 3T) for early diagnosis of neuroendocrine lesions

Software for height-weight growth pattern analysis

Air Plethysmography.

Thyroid-Associated Ophthalmopathy (in collaboration with Neuro-ophthalmology)

Multidisciplinary rehabilitation for obesity and eating disorders.

Frequency Rhythmic Electrical Modulation System for the treatment of neuropathies and diabetic ulcers

Molecular diagnosis of genetic bone diseases

Evaluation of intestinal calcium absorption by cold tracer

Bone biopsy with quantitative histomorphometric evaluation.

Orthopedics & Traumatology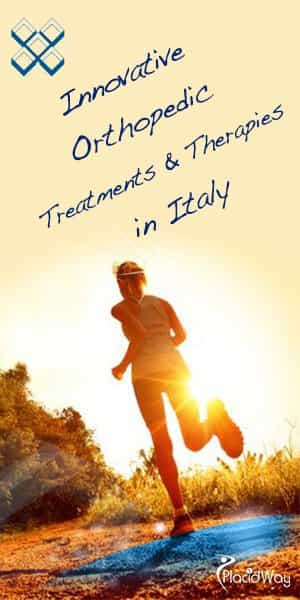 Primary arthroplasty in

osteoarthritis (hip/knee/shoulder/ankle

)

Revision arthroplasty with bone graft & biotechnologies

General trauma

Pelvic and acetabular fractures

Arthroscopic surgery of the knee/hip/shoulder/ankle

Ligamentous reconstructions

Treatment of condral defects

Forefoot surgery.
Innovative Orthopedic Techniques & Procedures
Hip arthroplasty without pain and physiotherapy

Minimally invasive total and partial knee arthroplasty

Minimally invasive anatomic and reverse shoulder arthroplasty

Minimal revision surgery

Advanced arthroscopic techniques with application of stem cells, growth factors and scaffolds in condral, ligamentous and tendinous pathology

Percutaneous forefoot surgery

Correction of misalignments of the lower limbs.

Ophtalmology/Eye Care
Anterior/Crystalline Segment:

Cornea Transplant (all techniques)

Cross-Linking

Correcting refractive defects (Femtolaser)

Cataract:

Microincision

Astigmatism

Myopia

Presbyopia

Retina:

Macular Pucker

Macular Hole

Diabetes

Retinal Detachment

Glaucoma:

Selective Laser Trabeculoplasty (SLT)

Trabeculectomy
Ophthalmoplastic surgery:
Blepharochalasis

Entropion – Ectropion

Endoscopy of Lacrimal Ducts
Neuro-ophthalmology
All Diagnostic Procedures
Innovative Eye Surgery Techniques & Procedures:
Revolutionary Femtolaser technique and latest technology to correct refractive defects and cataract

Micro-incision for cataract surgery

Minimally invasive Surgery 23, 25, 27 Gauge for Retina Surgery.

Urology
Prostatic neoplasms

Bladder/urothelial neoplasms

Renal neoplasms

Testicular neoplasms

Prostatic hypertrophy

Andrologic disorders

Adrenal disorders requiring surgery

Male and female urinary incontinence

Urogynecology

Malformations

Neuro-urodynamics.
Innovative Urology Techniques & Procedures
Main urological surgical disorders for malignant/functional neoplasms (malformation/genitourinary prolapse/incontinence)

by

:

Laparoscopic surgery

Robotic surgery (DaVinci)

Endourologic laser treatment of Prostatic hypertrophy

Endourologic laser treatment of urinary lithiasis

Cryoablation treatment of renal neoplasms

Minimally invasive Surgery of recurring bladder neoplasms

Minimally invasive Urogynecological surgery

Sacral neuromodulation implant

Andrology and prosthetic surgery

Andrological rehabilitation

Urinary incontinence rehabilitation.

General, Vascular-Angiology Surgery
Aortic aneurysm

Aneurysm of the peripheral arteries

Aneurysm of the splanchnic vessels

Carotid stenosis

Stenosis of the kidney's arteries & splanchnic vessels

Atherosclerosis Obliterans & Diabetic Peripheral Arterial Disease

Varicose veins of the lower limbs

Acute and chronic venous thrombosis of the lower limbs

Gastric and colorectal neoplasms

Pneumothorax and pulmonary nodules

Cholelithiasis and biliary tract diseases

Inguino-crural and incisional hernias

Obesity

Diabetes

Proctology.
Innovative Surgery Techniques & Procedures
Carotid surgery in cervical plexus anesthesia with cerebral function monitoring and transcervical skin oximetry

Carotid stenting by using a new generation stent and filter or flow reversal cerebral protection systems

Treatment of aortic aneurysms:

traditional surgery

endovascular treatment by endoprosthesis

stent multilayer implant

Treatment of iliac aneurysms and visceral vessels by flow modulating stent multilayer implant.

Endovascular treatment of peripheral artery lesions:

by using drug eluting balloons (DEB)

peripheral mechanical thrombosuction.

Peripheral revascularization surgery for ischemia of the lower limbs.

Treatment of diabetic foot

Radical & minimally invasive endovascular treatment of varicose veins in the lower limbs with an IV radio-frequency ablation technique.

Minimally invasive laparoscopic surgery of the upper and lower GI tract

Minimally invasive thoracoscopic surgery

Thoraco-abdominal robotic surgery

Laparoscopy for inguinal and incisional hernias

Rectal Mucoprolapsectomy sec. Longo/STARR.

Digestive endoscopy, endoscopic mucosectomy for Tis, gastric Endobag, Endobarrier, ESD

Neurological Rehabilitation Medicine
Stroke

After-effects of brain and spinal cord surgery

Multiple Sclerosis

Inflammatory & degenerative diseases of the Nervous System

After-effects of orthopaedic surgery

Parkinson's disease and Parkinsonism

Spino-cerebellar ataxias

Myopathies

Aphasias and other neurocognitive disorders.
Advanced Techniques/Procedures
Balance assessment and rehabilitation through dynamic posturography and sensory conflicts.

Brain transcranial stimulation with direct current (tDCS) or repetitive magnetic stimulation (rTMS).

Training of bladder continence through:

neuromodulation (percutaneous tibial nerve stimulation, PTNS)

biofeedback (BFB)

electrostimulation

intravescical botulinic toxin

Novel exercise techniques for recovery of gait & balance:

forced-use

split-belt treadmill training

functional electrical stimulation

EMG-assisted electrostimulation

dynamic EMG biofeedback

Treatment of spasticity and focal dystonias with botulinum toxin

"Virtual Reality" motor-cognitive techniques

Customized rehab programs for Parkinson's disease

Neuropsychological evaluation & training for cognitive disorders

Psychological evaluation & psychological counseling

.

Cardiological Rehabilitation
After Myocardial infarction (heart attack)

After Coronary angioplasty

After Aorto-coronary by-pass

Chronic ischemic heart disease

After aortic & mitral valve replacements and/or plastics

Ischaemic & secondary heart failure to dilated cardiomyopathy.
Innovative Cardio Rehabilitation Techniques & Procedures
Personalized physical training with automatic load control software (Watts) based on the training heart rate.

Continuous telemetry control of the heart rate and arrhythmias.

Non-invasive hemodynamic monitoring.

Respiratory training with bio feedback system (Resp@Rate).

Multidisciplinary approach in close collaboration with physiotherapist, psychologist, dietitian, professional nurse, internist.

Functional evaluation of heart failure patient with cardiopulmonary ergometry.

Geriatrics & Cardiovascular Medicine
Rehabilitation Medicine
Rehabilitation of patients affected by respiratory diseases

Rehabilitation of patients after orthopedic joint replacement

s

Rehabilitation of older adults with chronic diseases and/or frailty.
Geriatric Care Procedures
Cardiopulmonary stress test with

oxygen consumption

calculation

Walking test with oxygen saturation assessment

Spirometry including determination of lung volumes

Cardiac and vascular ultrasound

ECG and blood pressure monitoring

Magnetic resonance imaging (MRI)

Music Therapy

Novel rehabilitation technologies which integrate virtual reality with movement and strength analysis - a 4-wall automatic virtual environment cave was developed in order to

specifically

mimic various environments of daily life.

Obesity Rehabilitation
Child & adolescent obesity

Syndromic obesity (eg. Prader-Willi)

Cardiopathy of the obese

Respiratory insufficiency also in association with:

Chronic Obstructive Pulmonary Disease (COPD)

bronchial asthma

Obstructive Sleep Apnea Syndrome (OSAS).

Orthopedic and neuromuscoloskeletal disorders correlated with obesity

Endocrinopathies associated with obesity (diabetes mellitus type 2, also complicated by vascular ulcers)

Disability associated with obesity and/or hypokinetic disorders

Eating Disorders associated with obesity:

Bulimia nervosa

Binge Eating

and others

Nutritional rehabilitation post-bariatric surgery.
Innovative Obesity Rehabilitation Techniques & Procedures
Nutrition counselling based on a specific nursing programme for an associated pathology, with nutritional rehabilitation groups

Analysis of body composition:

Dual-energy X-ray absorptiometry (DXA)

BodPod

Body Impedance Assessment (BIA)

Analysis of the basal metabolism with portable and fixed instruments

Evaluation of respiratory mechanics during exercise by optoelettronic plethysmography

Multidisciplinary rehabilitation based on an analysis of the gait, posture, and muscular force

Reconditioning to physical force in the different obesity related pathologies (cardio-pulmonary and orthopaedic)

Adaptation and optimisation of mechanical ventilation

Non-invasive cardiological diagnostic procedures:

echocardiography

ergometric testing

Holter dynamic ECG

photoacoustic (PA) monitoring

Family psychological therapy in child obesity

Motivation to change, cognitive-behavioural therapies and last generation brief strategic therapies

Social Counselling.

Complex Diagnostics & Check-up
Diagnostic Imaging
Diagnosis of respiratory diseases, of the central and peripheral nervous system

Osteoarticular diseases (Digital Radiology, low dose Multi-Detector Computed Tomography (MDCT)

High Resolution Computed Tomography (HRTC),

Cardiovascular diseases - Magnetic Resonance imaging of the Heart, Coronary Computed Tomography (TC), Cine MR imaging

Metabolic and endocrine diseases - (Ultrasonography, Multi-Detector Computed Tomography (MDCT), Magnetic Resonance (MR), Fine Needle Aspiration Biopsy (FNAB))

Cancer diagnostics - staging and follow up (Ultrasonography, Multi-Detector Computed Tomography (MDCT), Magnetic Resonance (MR), EcoColor Doppler Digital Mammography, Ultrasound guided fine needle aspiration cytology examination).
Innovative Diagnosis Techniques and Procedures
High Field Magnetic Resonance (dynamic and functional tests), Multi-Detector Computed Tomography (MDCT) (dynamic tests with low dose protocols), Ultrasonography with multi-frequency probes.

Digital Mammograph with the possibility of tomosynthesis and mammography software with contrast medium.

Laboratory Diagnosis

Integrated laboratory diagnostics, syndromes from constitutional and acquired chromosomal abnormalities, syndromic obesity, rare genetic diseases of neurological interest, collagen diseases and arrhythmias of genetic origin, genetics of hypogonadism and of hypothyroidism, common genetic diseases.

Innovative Techniques/Procedures:

Electrochemiluminescence, infrared spectrometry,

Array-CGH (Comparative Genomic Hybridisation) and single nucleotide polymorphism (SNPs-Array, FISH, Sanger direct sequencing, Massive Sequencing (Next Generation Sequencing - NGS), Multiplex Ligation-dependent Probe Amplification (MLPA), Real Time Polymerase Chain Reaction (PCR), Flow Cytometry.
Check-up, Prevention & Early Diagnosis
Sleep medicine

Metabolism and lifestyle

Cardiovascular

Gastroenterological

Urological

Targeted check-up by age

Personalized Check-up.
Apparatus & Procedures:
Indirect calorimetry

Bioelectrical impedance analysis

Breath test

Mapping

Videodermoscopy

Polysomnography

Diagnostic Imaging

Digestive Endoscopy

Bone Density Scan (BDS)

Questionnaires for assessment of the psycho-emotional state.

Payment options
We offer a number of payment methods for your convenience:
Wire Transfer

(including major credit card companies)

Direct Payment at the Hospital (including traveler's cheques)

Insurance (including coordonation with insurer)

Click the button below, fill in the form and get treated at
one of the top research & treatment centers in Italy!
---
Istituto Auxologico Italiano Certificates, Accreditations, Qualifications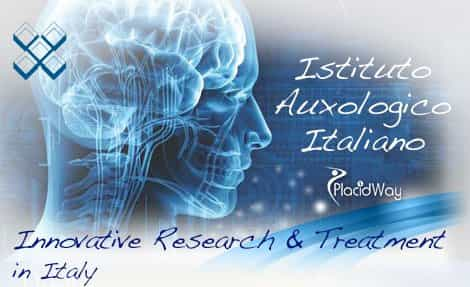 Doctors, Researchers and Studies
Istituto Auxologico Italiano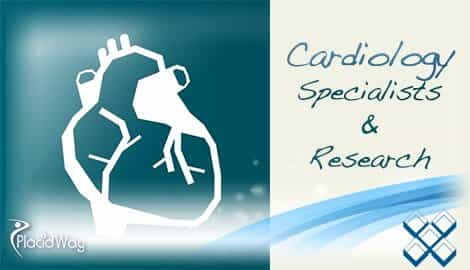 Cardiology Specialists:
Prof. Gianfranco Parati

Prof. Peter Schwartz

Dott. Mario Facchini

Dott. Giovanni Battista Perego
International Collaboration:
Columbia University, New York, USA

Gdansk Medical University, Gdansk, Poland

Hôpital Européen Georges Pompidou, Paris, France

Baker IDI Heart and Diabetes Institute, Melbourne, Australia

Ullevaal University Hospital, Oslo, Norway

Conway Institute, University College Dublin, Ireland
Cardiology Research:
Hypertension

Pathophysiology, genetics, diagnosis, therapy and Blood Pressure tele-monitoring in patients with Hypertension (European Society of Hypertension Excellence Center)

Heart failure

Pathophysiology, diagnosis, therapy, rehabilitation and home tele-monitoring of heart failure patients

Genetic Arrhythmias

Pathophysiology and therapy of genetic cardiac arrhythmias

Sleep and sleep related breathing disorders

Diagnosis and therapy of sleep-related cardiorespiratory diseases

Impairment of autonomic cardiovascular regulation

Cardiovascular effects of hypobaric hypoxia exposure and gravitational stress

Effects of High Altitude, Commercial Air Travelling and Space Flights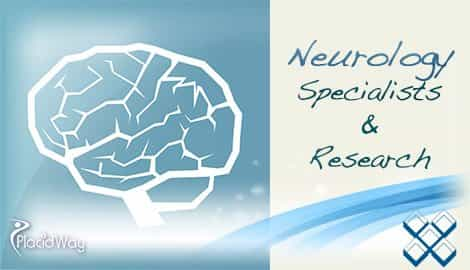 Neurology Specialists:
Prof. Vincenzo Silani

Prof. Alessandro Mauro
Research Topics
Genotypic Characterization.

Genome Sequencing.

Stem Cells (iPSCs derived from Patients' skin fibroblasts).

Pharmacogenomics.

Computerised instrumental analysis of movement and gait.

Microstructure of normal and pathologic sleep.

Telemedicine for Parkinson's Disease and Multiple Sclerosis.

Nanotechnologies applied to innovative vectors for drugs delivery in the Nervous System.
International collaboration & Reference Centres
University of Massachusetts Medical School, Department of Neurology, Worcester, MA 01605

MRC Centre for Neurodegeneration Research, King's College London, Institute of Psychiatry, Department of Neuroscience (PO55) London SE5 8AF

University of Ulm, Department of Neurology, Ulm 89081, Germany

University Medical Center Utrecht, Department of Neurology, 3508 GA Utrecht, Netherlands

Endocrinology & Metabolic Disorders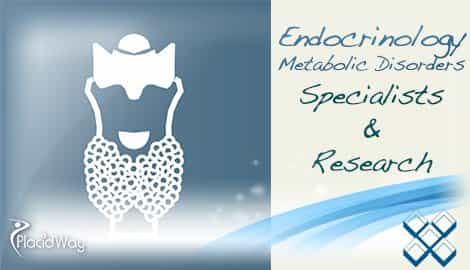 Prof. Luca Persani

Dott.ssa Cecilia Invitti

Dott. Sergio Ortolani

Dott. Massimo Scacchi

Dott. Sartorio
RESEARCH TOPICS
Development of new therapies for resistant endocrine neoplasias, osteoporosis and diabetes.

Study of genetic and epigenetic causal mechanisms of thyroid diseases, pubertal defects and early menopause.

Studies on genotypic and phenotypic variants of osteogenesis imperfecta.

Genetic obesity.

Transcriptome of human adipose deposits with microarray technologies (gene expression, methylation, Genome Wide Association studies).

Database for growth syndrome and rare diseases.
INTERNATIONAL COLLABORATION AND REFERENCE CENTRES
Dept. of Endocrinology, Erasmus University, Rotterdam, NL.

Dept. of Endocrinology and Metabolism, University of Cambridge, UK.

COST action of the EC (code BM1105: GnRH network).

Dept. of Pediatrics/Genetics, University of Chicago, USA.

Genetics Unit, Shriners Hospital for Children and McGill University, Montréal, Québec, Canada.

Dept. of Endocrinology, Boston Children's Hospital, Harvard Medical School, USA.

Dept. of Bone Diseases, Faculty of Medicine, Geneva University Hospital, Geneva, CH.

Department of Youth Health Care, Katholieke Universiteit Leuven, Belgium.

Department of Nutrition, Federal University of Sao Paulo, Brazil.

Section of Child Life and Health, University of Edinburgh, UK.

Section for Pediatrics, Department of Clinical Medicine, University of Bergen, Norway.

Laboratoire d'Histodynamique Osseuse, Faculté de Médecine Laennec, Lyon, France.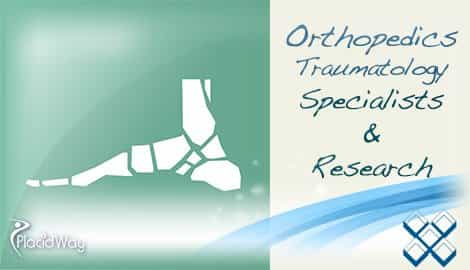 Prof. Marco D'Imporzano

Dr. Benito Vanni Petrachi

Dr. Antonello Nava
Research Topics
Minimally invasive arthroplasty.

Knee arthroplasty.

Minimal revision surgery.

Condral defects.

Graft improvement with stem cells and growth factors.
International Collaboration & Reference Centres
International study group (producer) of the minima hip stem.

International study group of Depuy Attune knee arthroplasty.

Tornier study group for shoulder surgery.

Geistlich application for condral defects.

Ophtalmology/Eye Care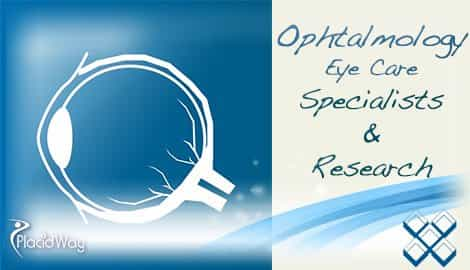 Research Topics
Evaluation of vascular, structural and functional retina and choroid aspects in vascular and degenerative pathologies of the Central Nervous System by SD-OCT, electrophysiological tests and non-conventional vascular imaging methods; identification of reproducible biomarkers able to favour early diagnosis and differential diagnosis of these pathologies.
Measurement of oxygen saturation and blood supply indices by Polysomnography Dynamics in patients with acute and chronic vascular optic neuropathies.
Structural and functional quantitative evaluation of the degree of retrograde degeneration of the anterior afferent visual system by ERG, PERG, PEV and SD-OCT in patients with cerebral ischemic lesion affecting the visual pathways or the primary visual cortex; evaluation of the interaction of these parameters with the reorganisation of multisensory processing in the neuropsychological rehabilitation of the hemianopic visual field defect.
International Collaboration & Reference Centres
Beaumont Hospital Retina Associated di Royal Oak, Michigan, USA

Wills Eye Institute, Philadelphia, Pennsylvania, USA

Urology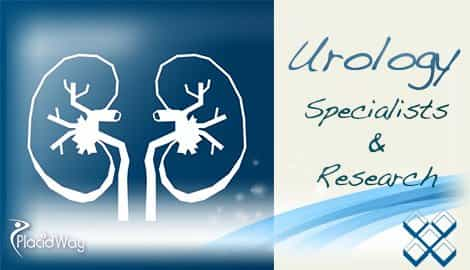 Prof. Patrizio Rigatti

Dott. Andrea Cestari
Research Topics
Robotic radical prostatectomy.

Robotic radical cystectomy.

Robotic Single Site surgery.

Minimally invasive surgery of the kidney.

Use of different lasers in the treatment of Prostatic Hypertrophy.

Surgery on the metastases of urologic neoplasms.
International Collaboration & Reference Centres
European Society of Urotechnology (ESUT).

Italian Endourological Association (IEA).

European Registry of Renal Cryoablation (EURECA).

Referral Centre for Urologic Robotic Surgery (Intuitive).

Referral Centre for Renal Cryoablation (Galil).

Referral Centre for Urologic Laparoscopic Surgery (Storz).

General, Vascular-Angiology Surgery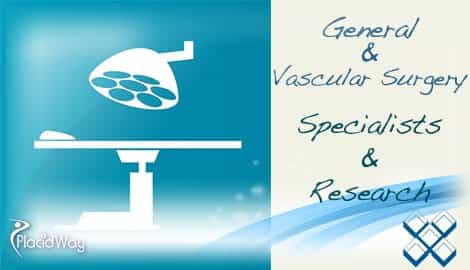 Dr. Andrea Formiga

Dr. Renato Casana
Research Topics
Carotid surgery and carotid stenting: Techniques compared in the context of the multicentre randomised "Asymptomatic Carotid Surgery Trial" ACST-2.
Treatment of refractory arterial hypertension and heart failure by carotid sinus stimulator implant (Baroreflex Activation Therapy).
Peripheral arterial disease with particular interest in the endovascular treatment and the use of new stents and drug eluting balloons (DEB) – Effects of Risveratrol on the intimal hyperplasia in the experimental animal model.
Venous disorder of the lower limbs with particular interest in the new minimally invasive endovascular therapy methods (radio-frequency technique) - Monocentric randomised comparative study between the standard and endovascular technique.

Neurological Rehabilitation Medicine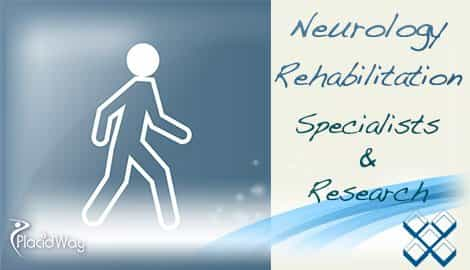 Prof. Luigi Tesio

Prof. Alessandro Mauro
Research Topics
Neuromechanics. Control of gait, posture,balance and voluntary movements , through the study of the motion of body segments (electromyography, kinematics, dynamics) and of the body centre of gravity.

Brain mapping of muscles through neuronavigation; study of mental effort during force generation.

Testing and rehabilitation of manual ability

Outcome assessment and psychometrics. Development and validation of quantitative questionnaires through Rasch analysis. Statistics and trial designs in rehabilitation medicine.

Development of tracer systems and instrumental evaluation of movement disorders ("Computer Vision" and "Body Sensor Networks" techniques), also applicable to Tele-rehabilitation platforms combined with "Virtual Reality" techniques.

Study of biological factors which influence neuroplasticity.

Cardiological Rehabilitation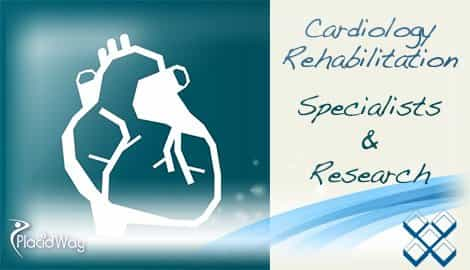 RESEARCH TOPICS
Modulation of autonomic control of circulation induced by rehabilitation (R).

Effects of Rehabilitation on the left ventricular diastolic function.

Long-term effects of intensive Rehabilitation after myocardial infarction (heart attack).

Effects of Rehabilitation on the contraction pattern of the left ventricular after heart attack.

Effects of respiratory Rehabilitation in persons with heart failure.

Effectiveness of Rehabilitation in elderly patients aged > 75 years.
INTERNATIONAL COLLABORATION AND REFERENCE CENTRES
GICR (Gruppo Italiano Cardiologia Riabilitativa - Italian Group for Rehabilitative Cardiology).

EACPR (European Association for Cardiovascular Prevention and Rehabilitation).

Geriatrics and Cardiovascular Medicine - Rehabilitation Medicine
Dott Marco Stramba Badiale
Research Topics
Cardiovascular risk in menopausal women.

Virtual reality and frailty in the elderly.

Cognitive impairment in the elderly.

Ambient Assisted Living for active ageing.

Music therapy and depression in the elderly.

Rehabilitation after hip and knee replacement in older adults.
International Collaboration & Reference Centres
European Innovation Partnership (EIP) on Active and Healthy Ageing of the European Commission.
Programme of Community Action in the Field of Public Health (European Commission) "EUROHEART: European Heart Health Strategy" on women and cardiovascular disease.
European Gender Medicine Network (EUGENMED) funded by the European Commission (FP7-Health-2013-Innovation).
Research Project NoBits (Nostalgia Bits) in the Elderly funded by the European Commission (Programme AAL - Ambient Assisted Living).

Obesity Rehabilitation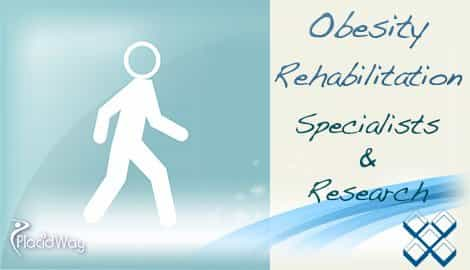 Dr. Paolo Capodaglio

Dr

. Luca Gondoni

Dr

. Alberto Antonio Salvadori

Dr

. Amelia Brunani

Dr

. Alessandro Sartorio

Prof. Enrico Molinari
RESEARCH TOPICS
Genetics of obesity.

Body composition analysis (development of population-specific formulas).

Basal metabolism calculation (development of population-specific formulas).

Study of the systolic and diastolic function of the left ventricle, study of the physiological exercise in obese persons.

Non-invasive ventilotherapy in the rehabilitation of seriously obese persons with concomitant pulmonary diseases.

Individualized protocols (duration and load) for motor rehabilitation aimed at the recovery of disabilities and re-employment.

Biomechanical and physiological determinants of the obese patient's disability.

Obesity and sleep disorders: effects of long-term ventilatory treatment.

The stigma of obesity.

Psychology and psychopathology of obese persons.

Telepsychology to treat obese persons and Eating Disorders.
INTERNATIONAL COLLABORATION AND REFERENCE CENTRES
CNR Milan, Milan Polytechnic.

La Sapienza University, Rome.

University of Sao Paulo, Brazil and University of Londrina, Brazil.

Florida University, USA.

Department of Physiology, University of Fribourg, CH.

Exercise Physiology, Institute of Human Movement Sciences, University of Zurich, CH.

Physiologie et Medicine Experimentale du Coeur et du Muscle, Université Montpellier, France.

Department of Nutrition, Federal University of Sao Paulo, UNIFESP, Brazil.

Neuromuscular Research Laboratory, Schulthess Clinic, Zurich, CH.

Section of Child Life and Health, University of Edinburgh, UK.

Motor Sciences Unit. University of Lausanne (CH).

Catholic University of Milan, ITALY.

Rudd Center for Food Policy & Obesity, Yale University, USA.

Cancer Prevention Research Center, University of Rhode Island, USA.

School of Psychology, University of South Australia.

Centre for Eating Disorders Research, University of Ottawa, CANADA.

Neurology, Public Health and Disability Unit - Neurological Institute C. Besta IRCCS Foundation, Milan, Italy.

Diagnostics
Imaging:
Research Topics:
3 Tesla Magnetic Resonance (MR) - Translational Research Project with ministerial approval:

Cerebrovascular diseases.

Degenerative brain diseases.

Cardiovascular diseases.

Hormone dependent diseases.
Laboratory Diagnostics
Research topics:
Autoimmune Diseases, Syndromic and non-syndromic mental retardation, Complex genetic diseases, Rare Genetic Diseases, Neurodegenerative diseases, Genetics of Autism
International Collaboration And Reference Centres
Università Statale degli Studi di Milano, University of Milan – Bicocca.

European Molecular Genetics Quality Network (EMQN),

Cytogenetic European Quality Assessment (CEQA),

Euro Rett Network,

Genetic Investigation of Anthropometric Trails (GIANT) Consortium

European Angelman Association.

Click the button below, fill in the form and get treated at
one of the top research & treatment centers in Italy!
---
Istituto Auxologico Italiano Testimonials
---
Istituto Auxologico Italiano Awards & Recognitions
---
Milan, Italy Destination Overview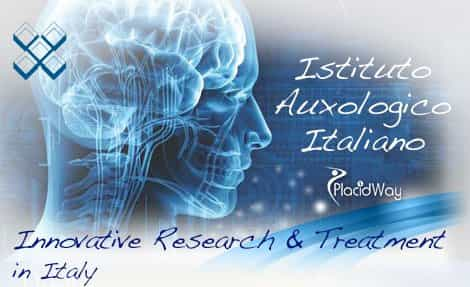 Local Attractions in Milan, Italy
Istituto Auxologico Italiano

Instituto Auxologico Italiano is located in the beautiful city of Milan, which attracts thousands of tourists each year. Milan offers tourists everything they want and more, from art museums, ancient ruins and churches, to fashion shops that rival New York and Paris, renowned restaurants and high class hotels.
Milan is the place where old and new, tradition and modern are brought together. The Rondanini Pieta by Michelangelo, the School of Athens by Raphael and Leonardo's Last Supper are here to awe the art lovers and also as a reminder of the great painters, writers, philosophers and inventors who lived here. The La Scala Opera House attracts numerous opera and ballet enthusiasts and the restaurant offering traditional and innovative foods are the best choice for gourmets.
Instituto Auxologico Italiano has two centers in Lombardy and Piedmont, surrounded by high mountains and beautiful lake landscapes. Patients have the possibility to recover in relaxing, calm and picturesque surroundings, take long walks, admire the beauties Italy has to offer, meet friendly people and, why not, enjoy a vacation in one of the most beautiful countries in the world.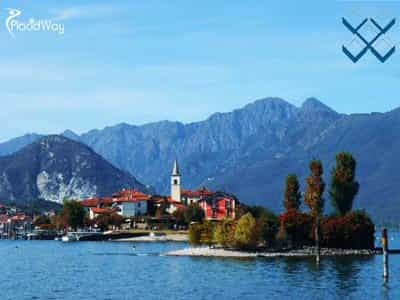 Click the button below, fill in the form and get treated at
one of the top research & treatment centers in Italy!
---
---